Nigeria 2023-One Small Step for Nigeria, One Giant Step for Africa
By Okey Samuel Mbonu *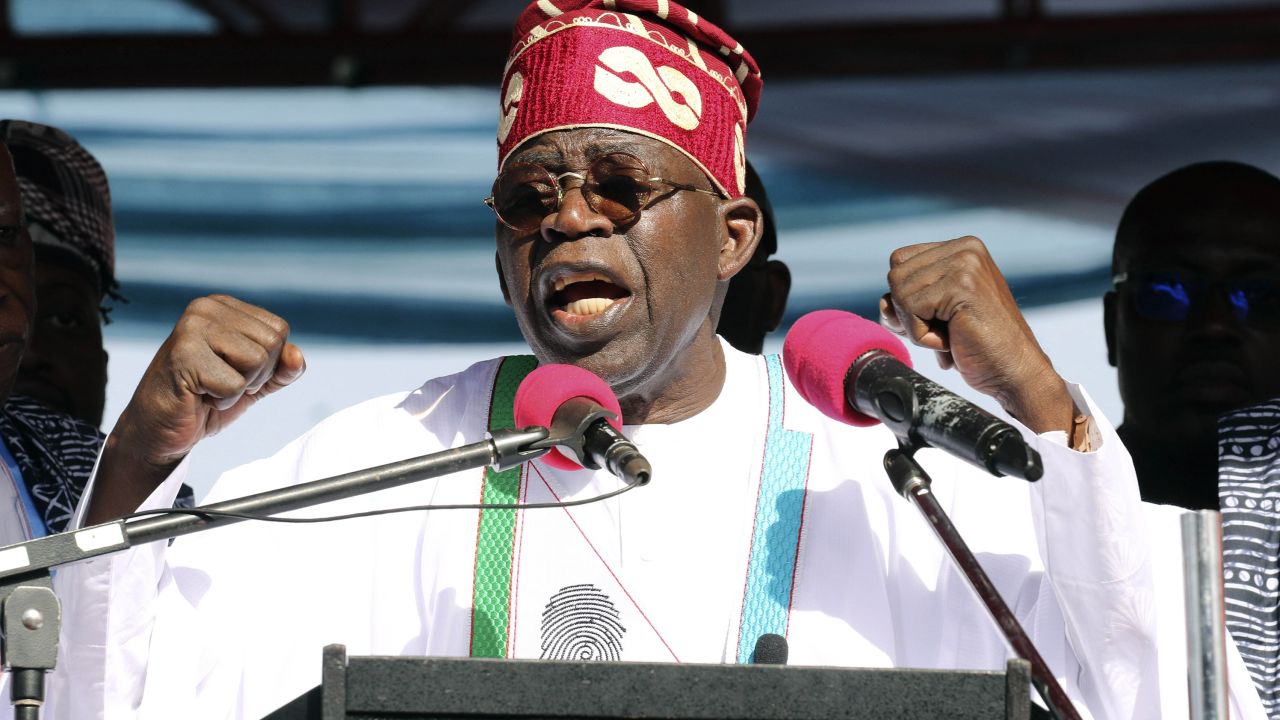 On February 25, 2023, Nigerians went to the polls, to elect a successor, for outgoing president, Muhammadu Buhari.  In the past twenty years, an election has happened every four years in Nigeria; in which candidates from Nigeria's two dominant political parties, the "People's Democratic Party (PDP)", and the "All Progressives Congress (APC)", struggle to produce a new president, for Africa's most populous country, and the largest democratic experiment in Africa.  This time it was different, the Labour Party (LP) is now a serious contender as well, and this portends a bright future for Africa's most populous nation.
2023 has been different, because a massive youth movement has upended the political space in Nigeria.  The exceptional performance of the Labour Party (LP), and its presidential candidate Peter Obi, has made the future of the two political behemoths of PDP and the APC very uncertain.  Labour Party (LP) has been around over the past twenty-plus years in Nigeria.  However, Labour was a fledgling movement, with limited political clout, until the entrant of a relatively more youthful though conservative candidate, Peter Obi.  LP has now detached PDP (and APC), from their previous dominant hold in at least 12 out of Nigeria's 36 states, including a highly priced victory in Nigeria's Commercial Capital Lagos State.  Lagos state is the wealthiest and most populous state in Nigeria, with a population of about 25 million, and an economy that is bigger than several African countries.
The 2023 elections have certainly started the journey to a mature democracy, in the heart of Africa.  The direction Nigeria heads to, eventually becomes the direction of sub-Saharan Africa.  Several countries in sub-Saharan Africa have presidents who have been in power for 20, 30, or 40 years; and the majority of the population in many of these countries, have never witnessed a political transition in their lifetimes; thus, though this is one small step for Nigeria, it is a giant step for Africa.
However, going forward, how did Labour Party (LP), upend a political system that has seen the two big parties PDP and APC dominate elections in Africa's largest democracy?  The answers lie in several cogent issues, each of which has become a factor now and the foreseeable future.
The Youth Bulge:  Most African countries have huge youth populations that are relatively more exposed than most old-style political leaders in Africa care to admit.  In Nigeria, the youth bulge is particularly acute, because approximately 80% of the country's population are between 18 and 40.  This demographic has been an under-utilized and potent political force for some time; and seeing a face that was not septuagenarian, running a serious presidential race was an instant motivation to many of them.  Beyond the face, Peter Obi is seen as a less corrupt candidate than the flag bearers of the other two parties, including former Lagos governor Bola Tinubu, and former Vice President Atiku Abubarkar, both of whom are seen as guardians of the old order, under which the youths believe they would never live up to their potentials.  Whether this is entirely true remains to be seen.
The North-South balance in Nigeria's political Cycles:  The Labour candidate Peter Obi hails from Southeastern Nigeria, a densely populated and highly enterprising region of Nigeria, populated by the Igbo.  The Igbo are one of the major ethnic groups, and a group that has major presence across every region, especially in the urban enclaves of Nigeria.  This Southeastern region of the defunct Biafra region has never produced a president in modern Nigeria (except for the ceremonial presidency of Nnamdi Azikiwe after Nigeria's independence).  Thus, there was massive empathy for Peter Obi who hails from this region.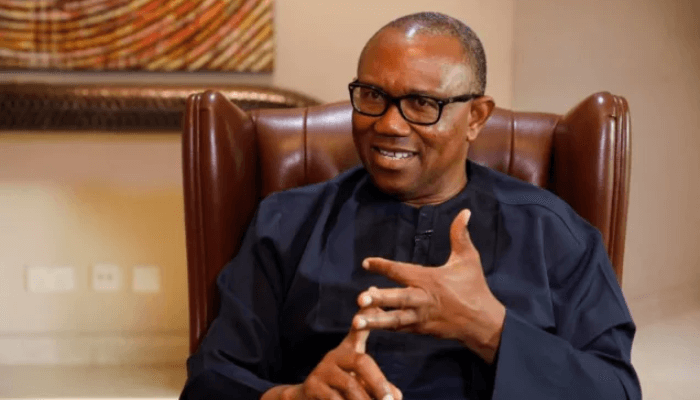 Technology-Campaign Costs-Active Volunteerism:  Traditionally, one needed a massive war-chest to contemplate running for the presidency in Nigeria.  The idea of campaign volunteerism was non-existent in Nigeria; because in the successive evolution of Nigeria's democracy, monetary inducements of the electorate, and election officials, by candidates, were fairly normal.  And so, if a candidate did not serve in a previous lucrative public role, where the candidate plundered the state, to amass a massive loot to share during campaigns, the candidate could not even compete in party primaries, because of the massive nomination fees.
The nomination fees for political office in Nigeria is bizarre, and could be as high as $100,000 and beyond, notwithstanding the ordinary campaign expenses that would also run in the millions.  Thus, the system would by default shut off credible and competent characters, who would have made a positive difference in public service in the lives of millions.  In these regard, Peter Obi of LP also benefited from being from the wealthy class, even though he is reputed to be an extremely conservative person, and was frugal in his prior role as governor of Anambra, a southeastern state.
The use of social media and related technology also swung the pendulum in favor of Obi and the LP, along with active participation by youths, who seem to have embraced volunteerism for the first time, rather than sit around and wait for cash inducements by candidates.
Contesting The Results  
The Independent Electoral Commission (INEC) has declared Bola Tinubu of APC, the winner of the polls, because INEC says that Tinubu met the requirement of winning the majority vote at 8.7 million votes, and 25% of the votes in the required 25 out of 36 states, and the Federal Capital Abuja; while Abubarkar of PDP won 6.9 million votes; and Obi of LP won 6.2 million votes.  However, there are lingering issues of voter fraud, which the supreme court of Nigeria would need to resolve before the May 29 swearing in of a new president.  Obi particularly has a strong case at the Supreme Court, whether the election is overturned in some areas or not, because the allegation of rigging, particularly in the southern state of Rivers State, where the sitting governor appeared desperately interested in the outcome of the election, appears credible.  Whether there is sufficient evidence to out rightly prevent Tinubu from becoming president on May 29 is currently beyond the scope of this article; stopping a declared winner in a civilian regime, from becoming president can be rightly described as uncharted waters.  Either way, Nigeria has registered an incredibly important step in its march for political maturity, the African giant is getting closer to her destined greatness as a black super-power.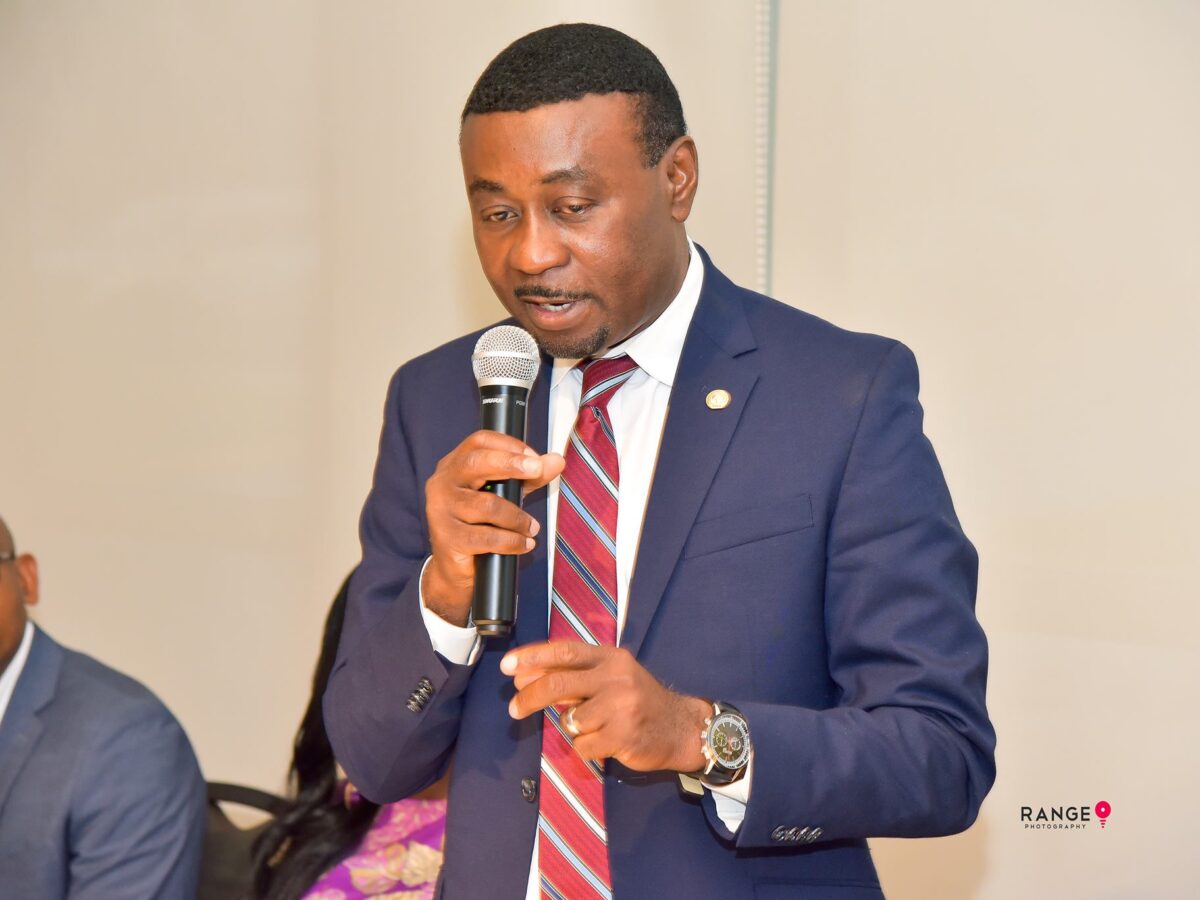 Beyond 2023  
Many Nigerians are starting to see these political transitions as normal, and in the near future, starting in 2027, the world will see a clear winner in Nigeria's elections, powered by the Nigerian people themselves, as the country begins to play its role as the true "Giant of Africa" and the undisputed leading black country in the world.
With a nominal GDP of $522 Billion (and more realistically $750-$1 trillion real GDP), a potent cultural export, which probably may not be matched by other countries in the world, because of the natural and peculiar talents in Nigeria (music-performance arts); a tech savvy youth bulge; a growing population that would be 400 million in another 15-18 years (making Nigeria the 4th most populous country in the world); Nigeria's destiny is almost assured.  The signs are all in there, and the nations of the world know it; that's why no leading nation is betting against Nigeria yet.
*Culled from March Issue of PAV Magazine.  Mbonu was a former aspirant for the president of Nigeria, and ran in 2019 primaries.