Japanese African Insights with Ken Shibusawa
By Ajong Mbapndah L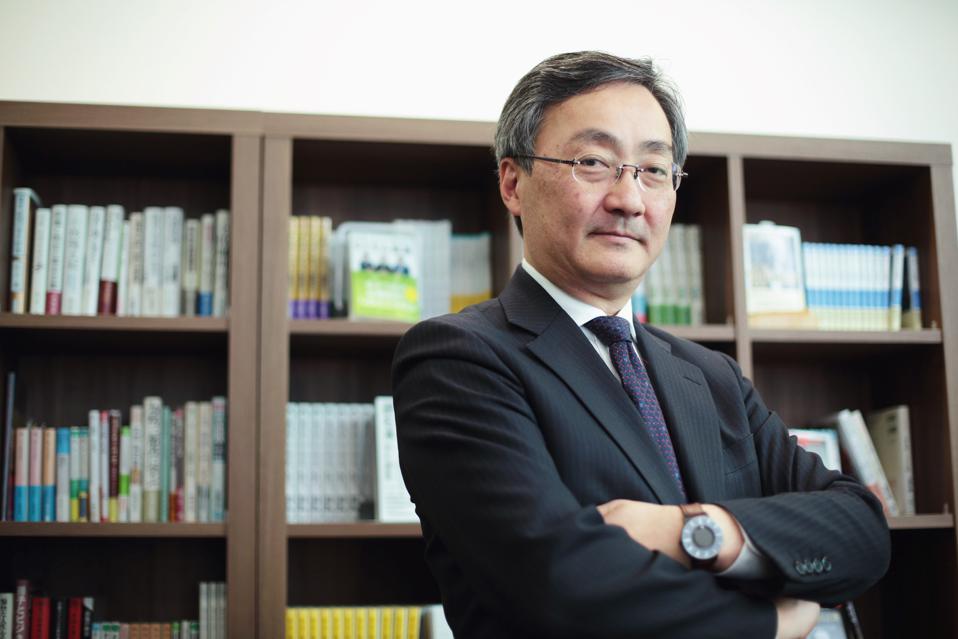 In an interview with PAV, Ken Shibusawa, a seasoned entrepreneur in the investment industry says his country Japan  is prioritising human resource development in its engagement drive with Africa. For Ken Shibusawa, "150 years ago, Japan was able to utilize its human capital to emerge from an emerging country over several decades and joined the advanced nations at that time," the same reliance on human resources as a catalyst for development is what Japan wants to bring and share with Africa.
How will you define the current state of ties between Japan and Africa?
Ken Shibusawa: We are at a very interesting juncture. The historical context between Japan and Africa is not there, in terms of the business relationship, it is there but not as much. The presence of Japan in Africa has been worked through the Japan International Corporation Agency; they have been in Africa for quite a long time.
As a member of the Africa project team at Keizai Doyukai "Japan Association of Corporate Executives," we have found out that over the last ten years, direct investment of Japan into Africa was declining. This was unacceptable for us the project team and that is why we made a recommendation to the government to launch a public-private partnership initiative for impact investments into Africa, this was three years ago.
At the beginning of this year, we established the impact management company, and we will start fundraising for the fund in June, I think. The investors of the fund will be members of the Keizai Doyukai. We are at this interesting juncture where many people in Japan, and Africa are at a new frontier, the concept of impact investing is a new frontier, and we are trying to make this through. From that respect, I think we are at a very interesting juncture between Africa and Japan.
When you say impact investing, can you shed light on that and how it is expected to work?
Ken Shibusawa: Impact investing is a concept that has been around for about ten years, and some impact investment funds are already active in Africa. The concept of impact investing is having the intent to solve economic and social issues through activities of the company; it's different from charity. By doing what they are doing through their business, there may have a negative impact but a net positive impact on the environment and society.
I think as impact investors, we can have the access to new forms of capital that is different from this public spending or charity because as investors we must look for economic growth but at the same time solve these very important issues.
With regards to this innovative approach to partnership, at what point do you think this is going to improve ties between Japan and Africa, and in what way does it make Japan stand out in the pack compared to other powers like China, the USA, and Russia who are all trying to do a pivot to Africa?
Ken Shibusawa: If you think about it, 150 years ago Japan was an emerging country and the only abundant resource in Africa was water and probably the forest and people. 150 years ago, Japan was able to utilize its human capital to emerge from an emerging country over several decades and joined the advanced nations at that time.
My proposition to the African continent is that concept of human capital and that is what I think Japan brings. We want to build, co-create with various stakeholders in Africa, and co-create a people-centric impact fund. It is for the people, and we can talk about the environment but in the end, what does that mean for the individual, and families with children growing up in Africa?
It is all about increasing the capacity, and human capacity of the local people. We are getting involved in building roads and bridges, and ports along with China. We have done that in the past and it is very important to have infrastructure in  Africa. Our edge is the people-centric approach to investments in Africa.
What has been the reaction of African countries, African leaders and institutions to this pivot to human capital that you are talking about?
Ken Shibusawa: We are very positive. Rather than talking to each of the 54 African countries, as I mentioned we are building a very good relationship with the African development bank which represents the development of the African continent. They like our approach especially the fact that our potential LPs are investors in the impact fund. These will be Japanese corporations with technology  and human capital.
At what point or what timeframe should we be able to measure the success or impact that the pivot is having on the fortunes of Africans?
Ken Shibusawa: That is a good question, but I think it depends on the sector, what kind of sector are we talking about whether it's in the health sector, agriculture or education? Obviously, in education, you don't know the result until the child has grown up. So, I think it depends on that. One thing I can say is that it's not going to happen overnight.
We are not short-term investors, but we are long-term investors, at least a decade and so, I would look at the pivot not annually but rather decades.  But we are at a very interesting point for African development right now.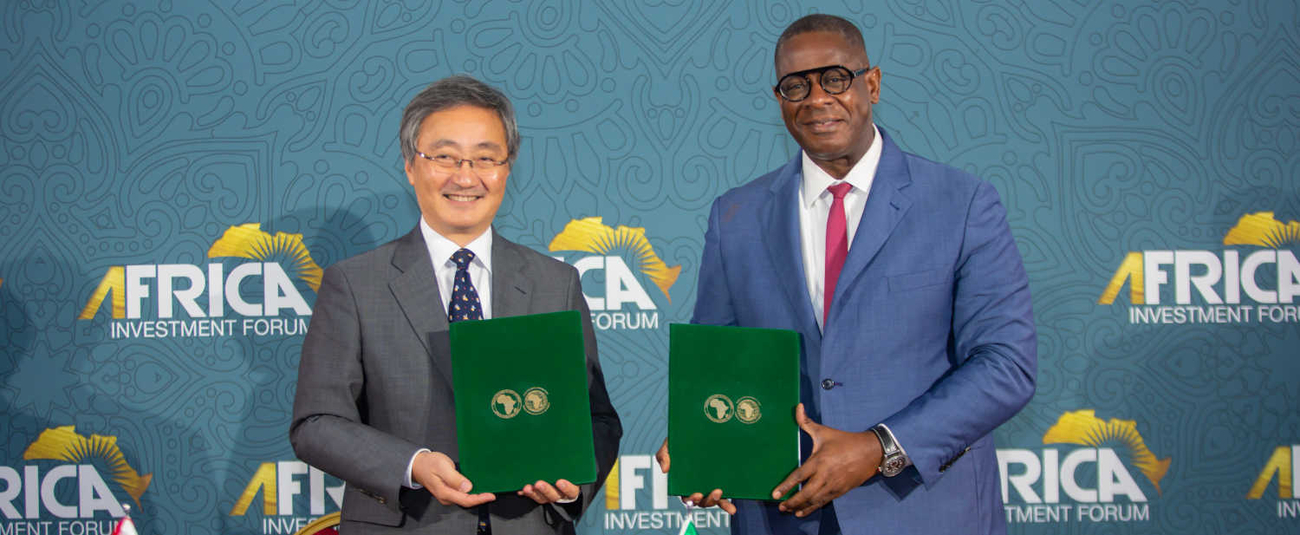 And for you who live in Japan, what is the general perception that the Japanese have about Africans, how knowledgeable is the everyday Japanese about issues concerning the continent of Africa?
Ken Shibusawa: Probably the same as the African's view about Japan. My experience of having conversation or interaction with corporations in Japan is that almost every large company always have a group of people that are very passionate about Africa. Another thing is that those kinds of people tend to be younger, and many of them are women. When I visit the African continent, I was in Kenya a couple of weeks ago, and there is a thriving Japanese venture capital and venture businesses they're young and very ambitious and many of them are women.
Those kinds of people are still minorities in the entire scope of things in Japan, but everything must start from somewhere. They are a group of passionate people not just Japanese in Africa. There is a viable population of young Africans or Japanese who are interested in this interaction amongst the African continent in Japan.
What was the overall assessment of how TICAD in Tunisia took place?
Ken Shibusawa: It was under difficult circumstances because we weren't over the concerns of coronavirus. The organizers are foreign diplomats, and they are very conservative in making sure there are no hot spots for infections. There were a lot of constraints on the number of businesses who could go attend, even the side event.
The next TICAD will be held if everything goes to plan 2025 and that is the year that Osaka will be hosting the world exposition 2025. 2025 will be an interesting year and I think we need to make sure that we kind of rebound from post-corona to reboot the TICAD process.
In a recent post on LinkedIn, you announced that after five years in development, you were announcing the creation of And Capital. Do you want to shed light on the company and how its services could be of benefit to Africa?
Ken Shibusawa: This is the management company I talked about earlier. The reason why it is called, And capital is that it is Africa in Japan, and it also means profitability, economic richer, environmental and social richer and we want to make sure that it is a co-creative initiative. Lots of stakeholders will partake in it and that is where the name and capital come from. The reason for its formation is based on the recommendation by the business organization called Keizai Doyukai, and so there is backing, not directly by the organization but by members of that organization.
The management company and capital will be capitalized by Japanese corporations and partners including myself, and that is currently being put in place and is set to go in about a month or so. We are currently starting our initial round of LPs and investors in the fund, and we are talking to a wide range of companies, from electronic to banks, and printing manufacturing companies.
The interesting part of our proposition is that our investor base will be corporate and financial institutions and the corporates will be prominent Japanese companies in various industries. Our proposition which I think is different from the other funds existing in Japan is this relationship we have with large Japanese Corporations and financial institutions.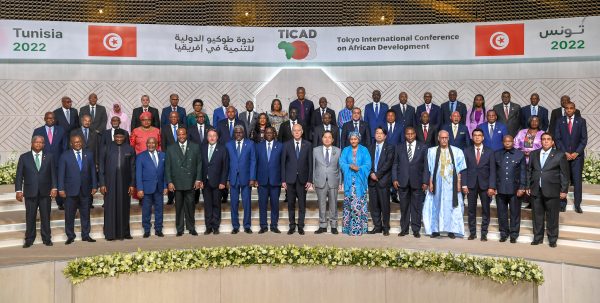 From Tunisia for the TICAD, I think you went to Morocco, and you have been to Ivory Coast where you met with African Development Bank folks and you just mentioned that you have been to Kenya. What are some of the things that fascinate you about Africa?
Ken Shibusawa: My initial personal interest in Africa came about 15 years ago when I saw the ranking of the population when Japan had fallen off the top ten. I saw names like Nigeria in the top 4, I think, and Congo and Ethiopia and I thought whoa! Initially, it was about the large potential of a future market based on the growth of the population.
My first visit to Africa was in 2019 and my visit to Ethiopia was interesting because there was a pitch event for startups and one of the startups was an AI engineering firm, I'm sorry to say but back then I didn't click, I didn't think, Ethiopia, AI? That is when I realized that Africa is not just a future market but is a huge resource pool for human capital that up to the present day hasn't been fully utilized. It is part of not just Japan but other advanced nations not just to say you guys have the natural resources that we need but to work with people in Africa to engage and empower the human capital in Africa and I think there is a huge potential.
I was in Nairobi, Kenya, and I visited one of the largest slums in Africa. There is this one scene, there is a railway and alongside the road, there is a wall and on the other side, it is green. Why is it green? Because it is a golf course and on the other side there are these small shacks, which is a contrast. That kind of contrast is mindboggling. At the same time, we visited a school which was started by a woman who grew up in this settlement. When she was 23, she lost her parents and she had to take care of her 17 siblings. She was able to make do and eventually started this school, not just for her children and relatives but a place where children can learn; her message is never to give up.
It was like an educational sanctuary within this informal settlement where things were not all that good, but they had hope. It drives the younger people to make a better life not just only for themselves but also for their families and communities. It was an uplifting moment there.
What gives you hope, fears and any policy recommendations on both sides?
Ken Shibusawa: It is about the people and there are good people I would like to work with for the co-creation of this fund. There is always a segment of the population that wants to do good work and they should be rewarded. Seeing that kind of dynamic gives me hope. The reason for me to launch this impact fund with my partners is not just for the investment per se but to make a community of impact between Japan and Africa which will mean a lot of hopes and dreams and so that gives me hope.
There are a lot of risks, and changes in the political regime and a lot of these. Japan always worries about the potential for corruption, where the rule of law may not work as much as we expected or hoped. One thing that keeps me encouraged is that every person I meet so far in Africa, even from Japan, is an optimist and leaving in Japan there are a lot of pessimists.
For me going to Africa is very uplifting and people are always looking for a better tomorrow than today, which is an important message during this difficult time that the world is in currently.
*Culled from March Issue of PAV Magazine