DR Congo: Election Commission Pledges To Respect Constitutional Deadline
By Badylon Kawanda Bakiman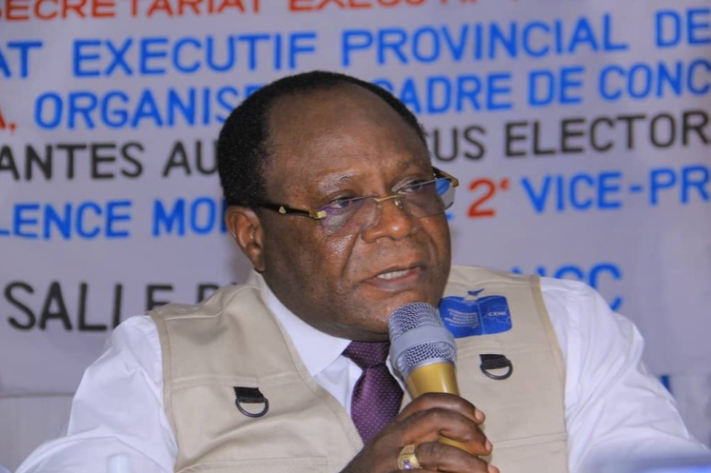 The Election commission in the Democratic Republic of Congo (DRC) has  promised to hold presidential and legislative elections within the constitutional deadline, while stressing its "irreversible" character.
This was during a press briefing held Tuesday, March 14, 2023 at the headquarters of this institution in Kinshasa, the capital.
"The holding of elections within the constitutional deadline and in accordance with the roadmap is irreversible for the stability of the country, and Election commission remains up to date at this point," said Didi Manara, 2nd Vice President of the Electoral Center.
He stressed that within a period of at least two months, the electoral center has managed to register 19,246,505 voters in the Operational Area 1, out of the 18,694,542 expected voters.
But overall, 34,444,251 voters have already been registered, or 70 percent of the 49,382,552 voters expected in the three operational areas that cover the country, he said.
According to him, no later than 30 days before the election campaign, the election commission will publish the final list of voters by center, with the indication of the polling station.
"The statistics are derived from the indications drawn from the monitoring of operations, while the data are derived from the consolidation and processing of these," he explained.
The electoral calendar (cycle 2022-2027) was made public on November 26, 2022.
The convocation of the electorate for the national deputation is set for June 25, 2023.
The election of the President of the Republic, national and provincial deputies, and communal councilors is scheduled for December 20, 2023.
The country is holding these elections in a context characterized by a war of aggression in the eastern part of the country, in which more than 10 million Congolese have died.
The same is true in Kwamouth territory, Mai-Ndombe province in southwestern DRC, where the conflict between the Teke and Yaka tribes has already resulted in more than 80,000 deaths, according to the central government.