Defence Disappointed After ICC Throws Out Dominic Ongwen's Appeal
By Samuel Ouma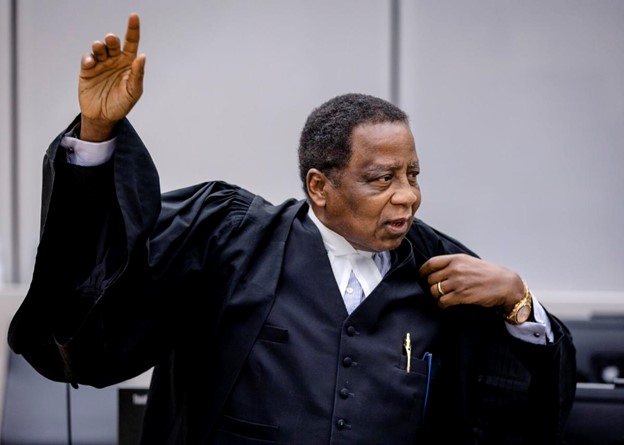 Defence Team for former Lord's Resistance Army (LRA) commander Dominic Ongwen is disappointed with the judgment of the Appeals Chamber of the International Criminal Court (ICC) confirming his conviction and sentence of 25 years on December 15, 2022.
In a letter dated December 16, 2022, Chief counsel Charles Achaleke Taku said Ongwen was unjustly convicted for the crimes that a majority of the victims in Northern Uganda and beyond know were committed by Joseph Kony, the founder of the LRA.
Counsel Take regretted that the Hague-based court showed no deference to Acholi cultural rites and justice mechanism, even as a contextual and cultural factor in the case. He argued that the Acholi justice mechanism has held the post-war Acholi society together and helped victims, including participating victims in the case and their families, to rebuild their lives.
The defence insisted that Ongwen was a victim, disputing the prosecutor's depiction of her as a victim/perpetrator.
"The Prosecutor charged Mr Ongwen as a victim/perpetrator. Mr Ongwen rejected this characterization of victim/perpetrator and the suggestion that he planned with Joseph Kony to establish the criminal structure which abducted him and thousands of children in Northern Uganda. His position has not changed. He is a victim," said the counsel.
They claimed that the court had elevated the victims' standings in the ruling while ignoring the importance of Mr. Ongwen's rights, which the Statute protects.
"The failure to accord appropriate recognition of the victim and health status of Mr Ongwen is a tacit repudiation of the victim and health status of child soldiers world-wide who may be suffering or experiencing similar violations from which Mr Ongwen and several child soldiers in Northern Uganda who did not participate in this case and may still be hoping for justice against Joseph Kony, suffered," the team added.
The defence did, however, partially concur with Judge Luz del Carmen Ibáez Carranza's dissenting opinion, which demanded the psychological effects of Mr. Ongwen's kidnapping, conscription, violent indoctrination, and being forced to commit and participate in criminal acts as a child be taken into consideration.
They wished the judge relied on her reasoning to vote against the conviction and sentence of Mr Ongwen.
The defence committed to keeping fighting for Mr. Ongwen's justice until he is liberated and able to return to his country to take part in national healing and reconciliation with the assistance and support of his community.
Trial Chamber IX found Ongwen guilty of 61 of the 70 counts of war crimes and crimes against humanity committed between 2002 and 2005 on February 4, 2021. As a result, he was sentenced to 25 years imprisonment.
His attorneys had appealed the judgment and sentence on 90 different grounds, including mistakes in "law, fact, and procedure."
However, the Appeals Chamber unanimously upheld the conviction for war crimes and crimes against humanity and rejected all 90 of the defence's appeals.