Malawi: Controversy surrounds $6.8 Billion grant
By Joseph Dumbula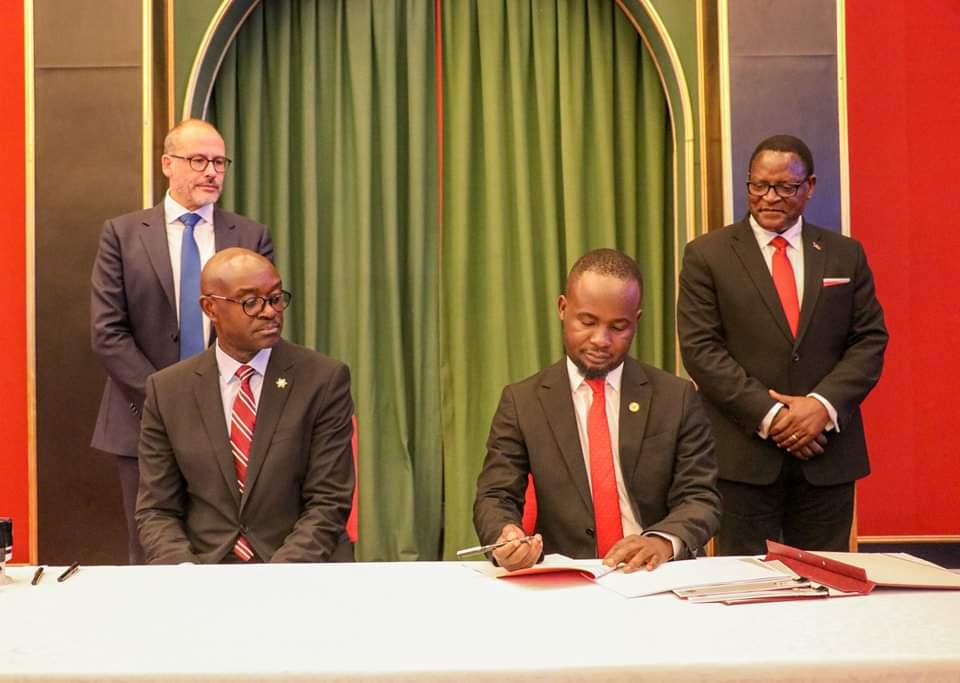 Controversy continues to dominate the discussion over a $6.8 Billion (MK7 Trillion) grant given to Malawi by a Belgian organization Bridgin Foundation with stakeholders describing the amounts as being too good to true.
The grant was announced as President Lazarus Chakwera signed a Funding and Governance Agreement (FGA) and Purchasing Power Agreement (PPA) with the for key projects in education, health, construction, and energy.
Chakwera was then quick to issue a strong warning to those who have malicious intentions regarding this grant obtained through corrupt means, stating that they will not be spared.
"I will deal with anyone who tries to find ways for personalities to profit from these projects through corrupt means. The days of selfish people using government programmes to fund side projects are over. It is now time to work for Malawians' benefit. Period, "Chakwera stated.
Speaking later, Professor Tanko Mauhamadou, President of the Bridgin Foundation, said that they intend to bring technology, funds, exports, and all knowledge to Malawi universities.
However, Civil society organization, Social Action for Development have written the Belgium government, seeking for authenticity of Bridgin foundation which claims to be of Belgian origin. Director for the grouping, Isaac Cheke Ziba, has disclosed that their interest was to protect the citizens of Malawi from falling victim to impostors.
But government spokesperson, Gospel Kazako has said Malawians need to be patient and understand that government is cannot trade with what people are calling as scammers.