FIFA Qatar World Cup: Morocco becomes fourth African nation into Quarterfinals
By Boris Esono Nwenfor & Sonita Ngunyi Nwohtazie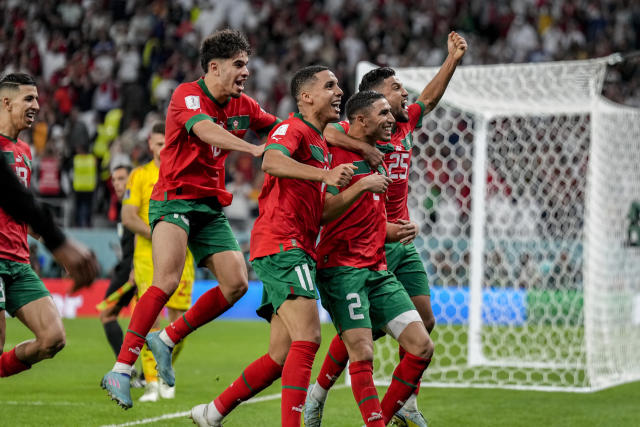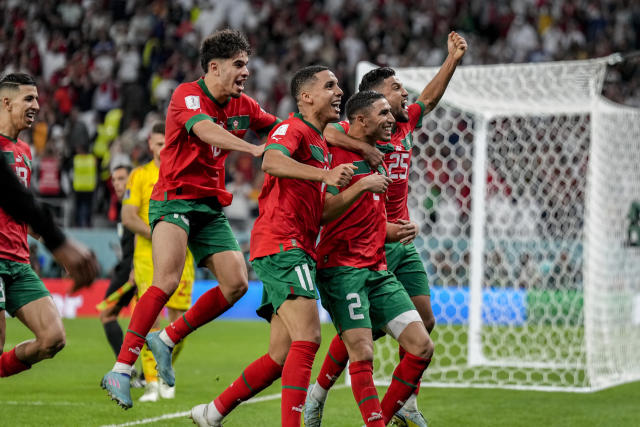 The Atlas Lions have become the fourth African nation to qualify for the quarterfinals of the FIFA World Cup after overcoming Spain in the round of 16 on December 6 at the Education City Stadium.
It took penalty shootouts to separate the two sides after the game had ended 0-0 on regular time. Goalkeeper Yassine Bounou was on his game as he kept out three penalties from Spain as the game ended 3-0 on post-match penalties.
"We had agreed not to take possession — not out of fear," Walid Regragui said. "We are humble enough to say that we are not yet France, Germany or England, to compete with them in terms of possession. "Nobody managed to steal the ball from them, so I accepted not having the ball. I'm not a magician."
"Having closed so many passing lines for 120 minutes, we knew we would have chances — we had two, three, four. We did not know how to punish them. The gameplan was respected, we got to penalties, and then it was a lottery. But when you have such a (great) goalkeeper in goal, you know you have a better chance of succeeding."
Morocco deserves huge credit for the way they unsettled them, of course. They knew Spain's vulnerabilities and executed their gameplan brilliantly – albeit without scoring the winner their performance deserved before the shootout.
Morocco coach Regragui said before the game that his team knew they were representing more than their country. "We come in with a winner's attitude, we want to hoist our Moroccan flag," he said. "And yes all Arabs and Africans. We want their prayers and their support. Before it was just the Moroccans, now we're going to add the Africans and the Arabs." That Morocco has made it into the quarterfinals is huge for this World Cup and the region."
Bilal El Khannouss said: "We have written Morocco's history. Morocco had never qualified for the quarterfinals of the WC before. What an incredible day for us! We did it together. We have a great team. The head coach has created a great team spirit. We believed in ourselves and the fact, we could beat them and we did it. We didn't prepare for the penalty shootout yesterday. We didn't practice."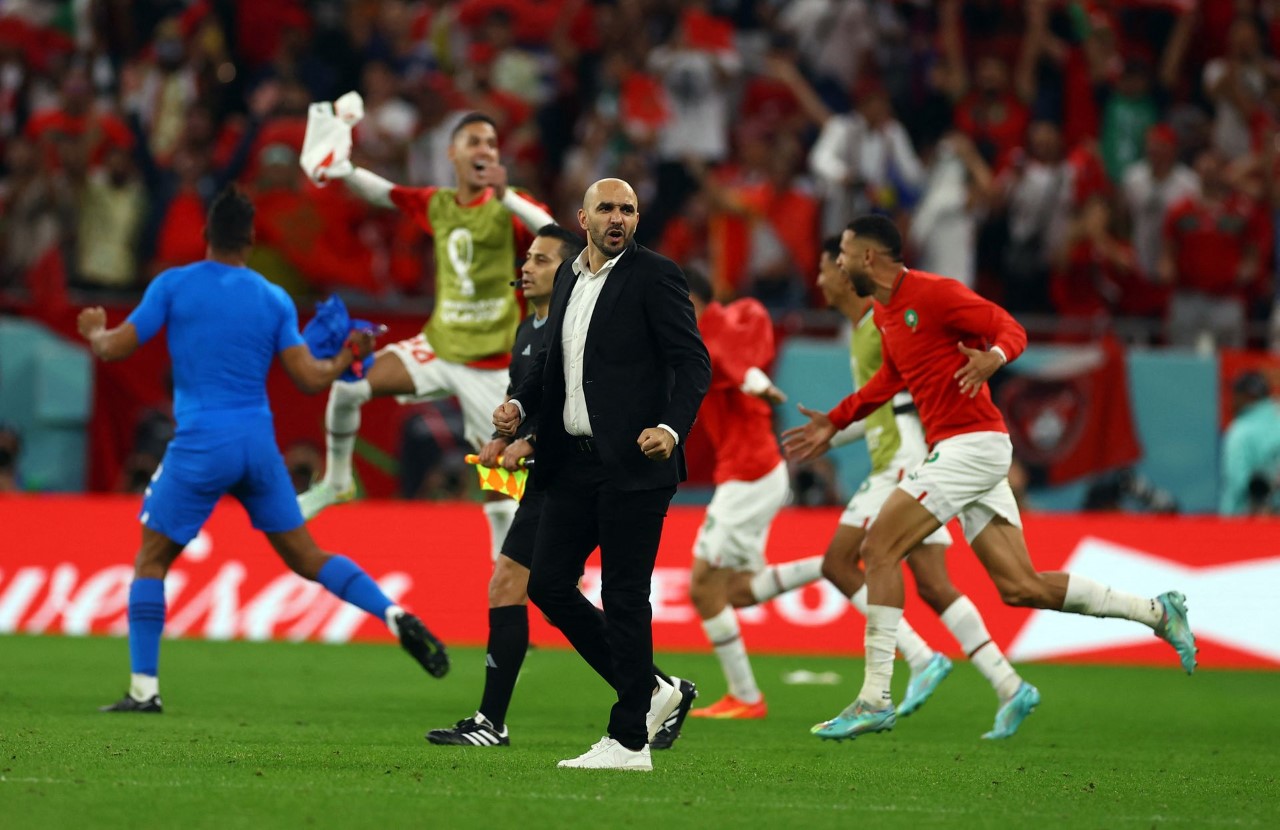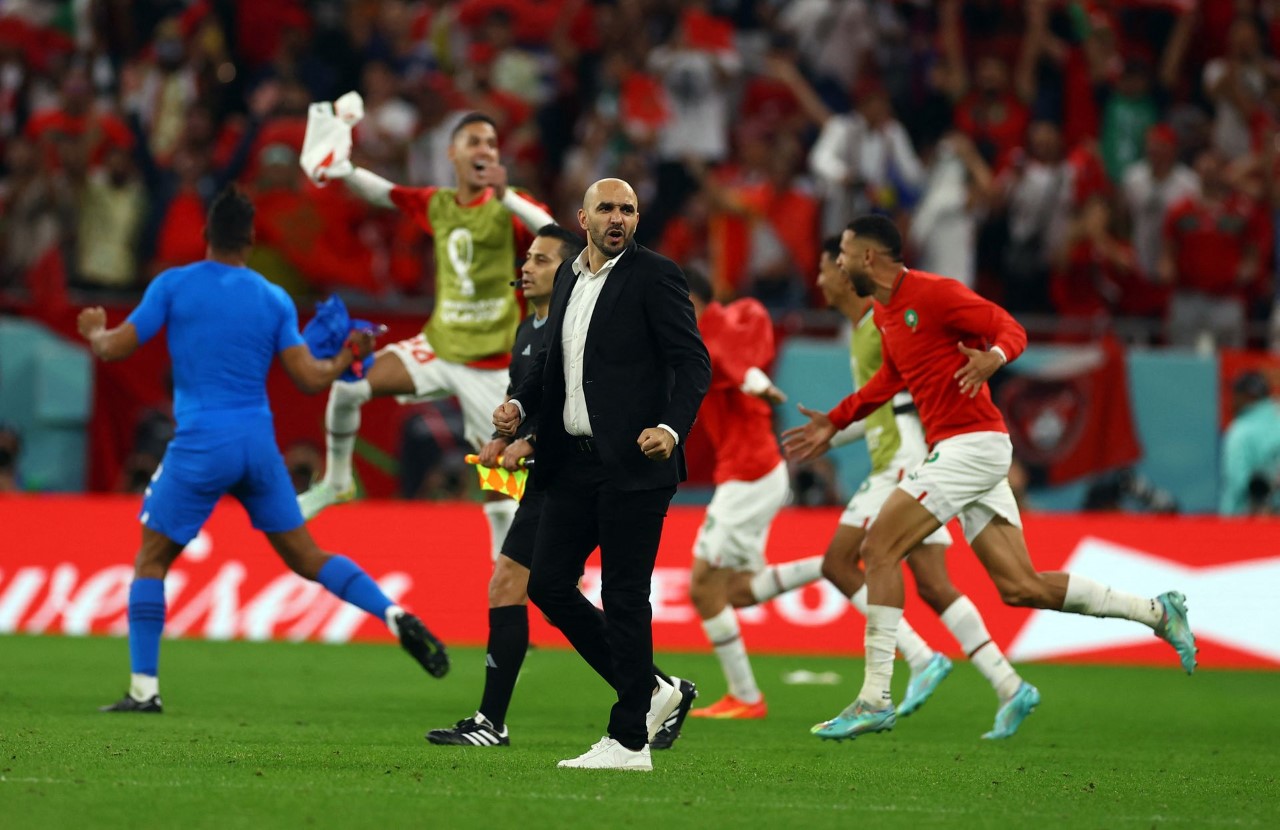 Yassine Bounou, the Moroccan goalkeeper who kept out the Spanish players said: "We felt the support of our fans, be it in Morocco or any other country in the world, this gives us the impetus to give such a performance. When you're in the thick of it, you can't realize what you've achieved, we need to remain focused but as time goes on, maybe we'll realize what we've just achieved."
The Atlas Lions will face Portugal in their first World Cup quarterfinal on Saturday at 10 a.m. ET. They will be hoping to create another bit of history for themselves by becoming the first African nation to reach the semifinals. Ghana, Cameroon and Senegal tried but all failed. Is this the year of the Atlas Lions?