Tanzania's Samia, Egyptian El-Sisi pledge to promote security and stability in Africa
By Prosper Makene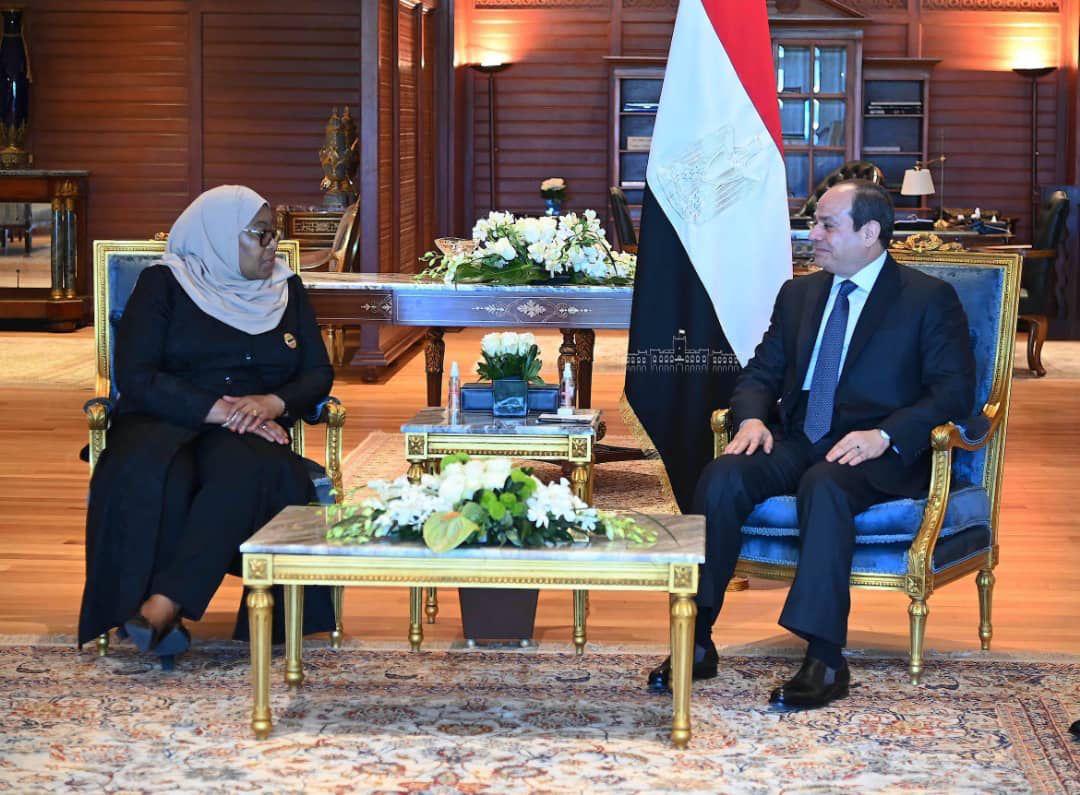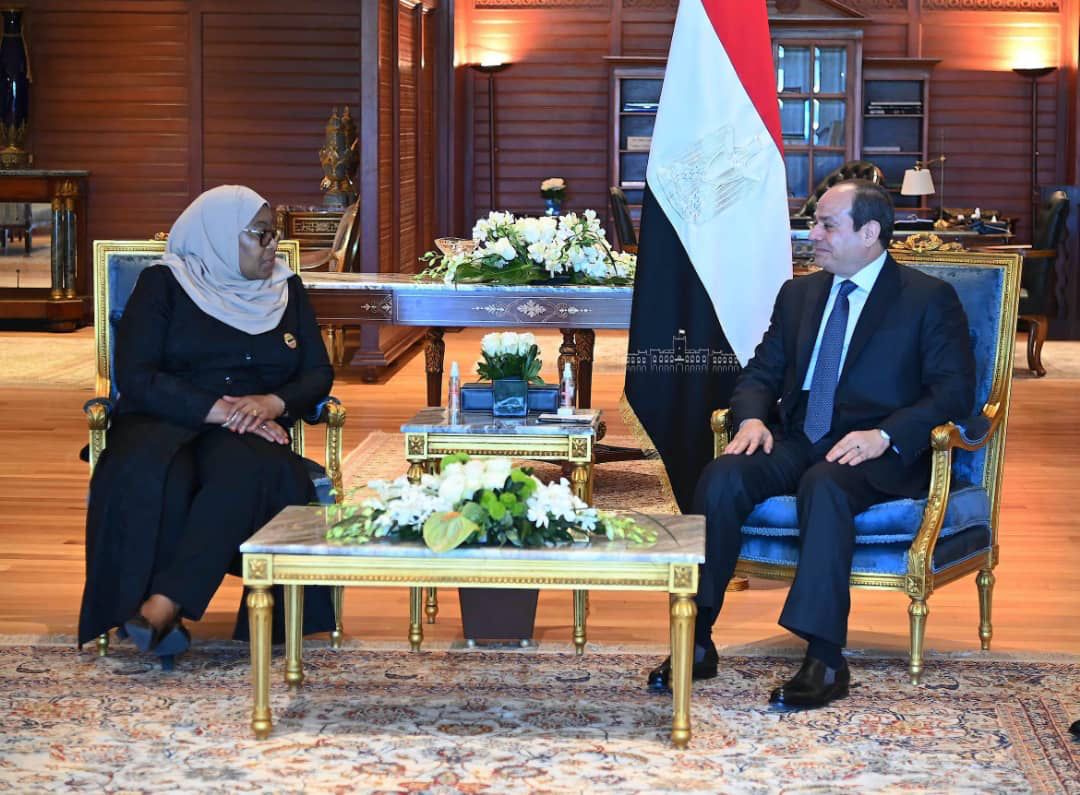 Tanzania President Samia Suluhu Hassan and her counterpart Abdel-Fattah El-Sisi of Egypt have agreed on the importance of integration between African countries, especially in the fields of economy and trade.
The two leaders met on Wednesday at the sidelines of the 27th session of the UN Climate Change Conference in Sharm El-Sheikh, Egypt.
Presidential spokesman for Egypt Bassam Rady said that the two heads of state have discussed efforts to combat terrorism, which is considered one of the major challenges facing Africa.
"They also discussed issues related to river Nile water, with both parties agreeing to support the Nile Basin countries' path toward development," he said.
He added: "President El-Sisi said that Egypt is keen on strengthening ties with Tanzania on all levels. He gave importance to investing in vital sectors in Tanzania. The greatest example of these investments is the construction of the Tanzanian Julius Nyerere Dam."
On another development, the Egyptian leader has also offered condolences to Tanzania for the victims of the plane that crashed into Lake Victoria while trying to land at Bukoba airport located in the northwest of Tanzania.
On her part, President Samia thanked the Egyptian leader for his sincere brotherly feelings toward the victims of the plane crash that occurred in Bukoba, Kagera Region.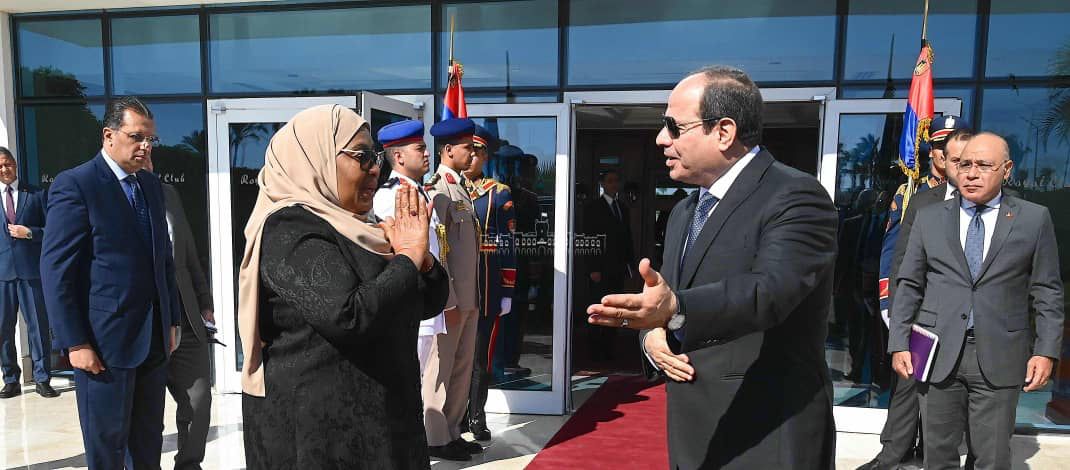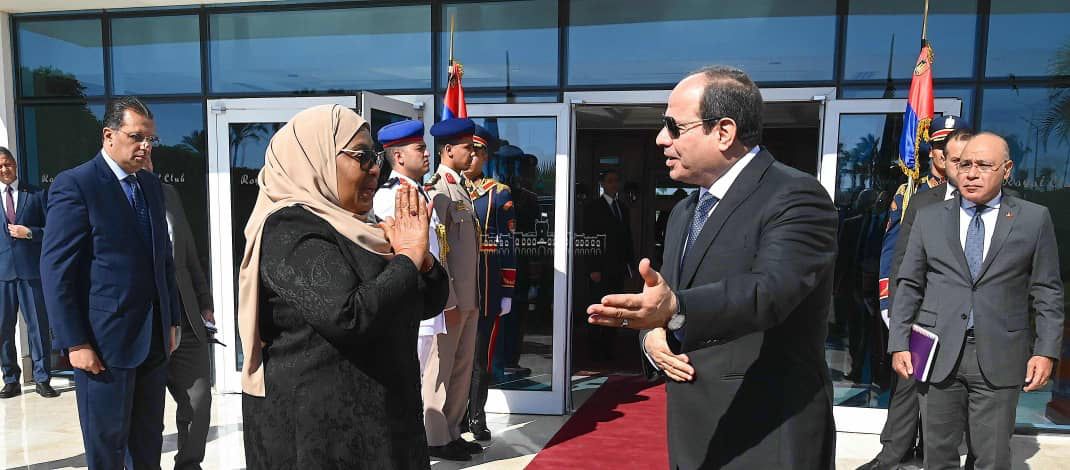 Tanzanian leader applauded the good relations between Egypt and Tanzania, affirming her keenness to continue strengthening ties with Cairo's government.
She further said that there were prospects for enhancing cooperation between Tanzania and Egypt in different areas, especially in the field of economy.
The Tanzanian six-phase president has also expressed her deepest thanks to the Egyptian government for its great contribution to development efforts in the East African country, emphasising Egyptian efforts in the construction of   Julius Nyerere Dam in Rufiji River.