Tanzania: Stakeholders convene to advocating for agroecology sector
By Valentine Oforo, Dodoma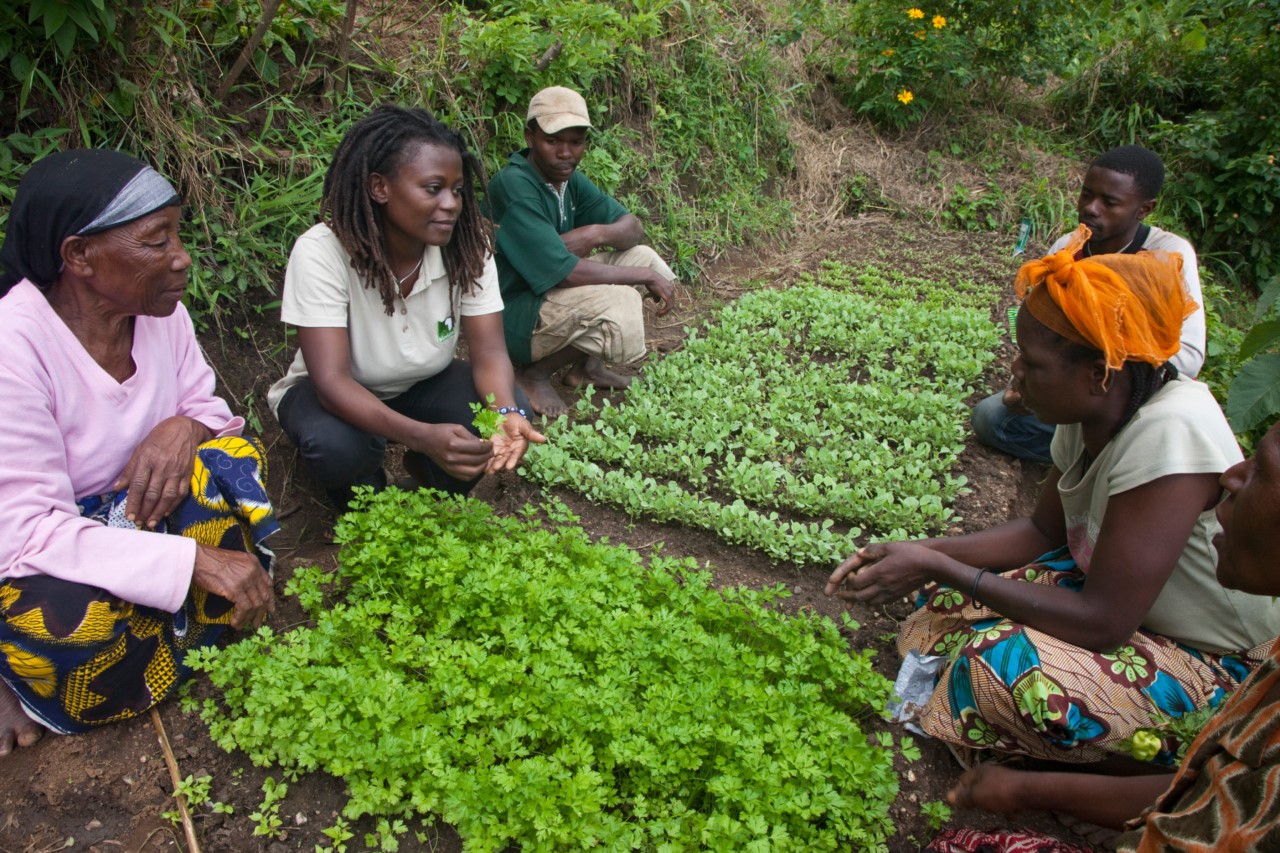 KEY agro-ecology stakeholders in the central zone convened for two consecutive days in Tanzania's capital city, Dodoma to deliberate on varied issues for the development of the sector, including how best to lobby the government to set friendly policies for the effective promotion of the vital agricultural system.
Dubbed 'Enhancing Agroecology Friendly Policies and Practices in Tanzania' the key forum held under the umbrella of the Agricultural Non State Actors Forum (ANSAF) dwelled also to shed light on the necessary policies needed to have more farmers across the country adopt agro-ecology practices.
Agroecology is a holistic and integrated approach that simultaneously applies ecological and social concepts and principles to the design and management of sustainable agriculture and food systems.
Among others, agro-ecology seeks to optimize the interactions between plants, animals, humans and the environment while also addressing the need for socially equitable food systems within which people can exercise choice over what they eat and how and where it is produced.
During the event, the participants observed that, as Tanzania faces diverse negative impacts of climate change, the situation which automatically affects crop production, there was a need for the government to put friendly policies, but also, implement helpful strategies to ensure more farmers adopt agro-ecology framing systems.
ANSAF executive director, Audax Rukonge expressed during the forum that Tanzania has key potential to practice and fully benefiting from agro-ecology, but it was disconcerting that the environmental -friendly agricultural system is being practice by few farmers, not exceeding 2 percent of all farmers across the country.
He added, the smallholders' producers in the country face myriad impacts of climate change which reduce agricultural productivity as a result of changes in soil quality, increased crop and livestock pests and diseases as well as prolonged drought and water scarcity.
"Agroecology has emerged to be important in the transition process, basically through reducing the environmental footprint of agriculture and guaranteeing sustainable and healthy ecosystems so as to ensure food and nutrition security," he expressed.
Moreover, ANSAF's chief boss said it was unfortunate that, agro-ecology is scantly addressed in Tanzania's policies, decision-making process, and rural development programmes, insisted that there's a need to foster small holder farmers access to sustainable agriculture opportunities through agro-ecology friendly policies and practices at national and local government levels.
Subira Mwajuma, an innovative farmer said agro-ecology was the best farming practice as it helps them to cheat numerous challenges of climate change, saying: "For instance, through the use of organic fertilizer and other key agro-ecology principles, we have been able to increase crop productivity amid climate challenges,"
With the said principle (agroecology practices), including Farmers Managed Natural Regeneration (FMNR), crop rotation, crop-livestock integration, water harvesting and agro-forest, she expressed that the farmers practicing agro-ecology are managing to preserve soil moisture and fertility and hence realizing impressive yields even amid dry spells.
She added that agroecology was cheap, but friendly practice that enables local farmers to use available natural resources, such as livestock manure, ashes and solanum incanum to generate effective pesticide and fertilizer.
However, speaking on the government side, Evelyn Kagoma, an officer from the Ministry of Agriculture, Environmental Management Unity, informed that the government has set good policies, and is implementing numerous strategies meant to promote agroecology in the country.
She detailed, in the National Agriculture Policy 2013 (NAP 2013) and the Agricultural Sector Development Programme (ASDP II), the issue of agroecology have been included and highly highlighted, with a n eye to promote the system, but also the country's 2017 Climate -Smart Agricultural Guideline details over how the government understand and is willing to promote agroecology.
"In the said documents (Guidelines), the government expresses its commitment and ways to combat negative effects of climate change towards the country's agriculture sector through varied ways, including use of agroecology," she unveiled.
Among the best example of agroecology principal include conservation tillage, mixing crops in a single plot (intercropping and poly-cultures), crop rotation, cover crops and mulching, crop-livestock integration, integrated nutrient management, biological management, efficient water management, manipulation of vegetation structure as well as afro forestry.
The two-day event attracted numerous stakeholders including farmers and extension officers from Singida and Dodoma regions, but in attendance were also agro experts from the Morogoro-based Sokoine University of Agriculture (SUA), Helvetas and Inades, to mention but a few.