Sierra Leone: Africell, Orange Call For Tariff Review To Fight Inflation
By Ishmael Sallieu Koroma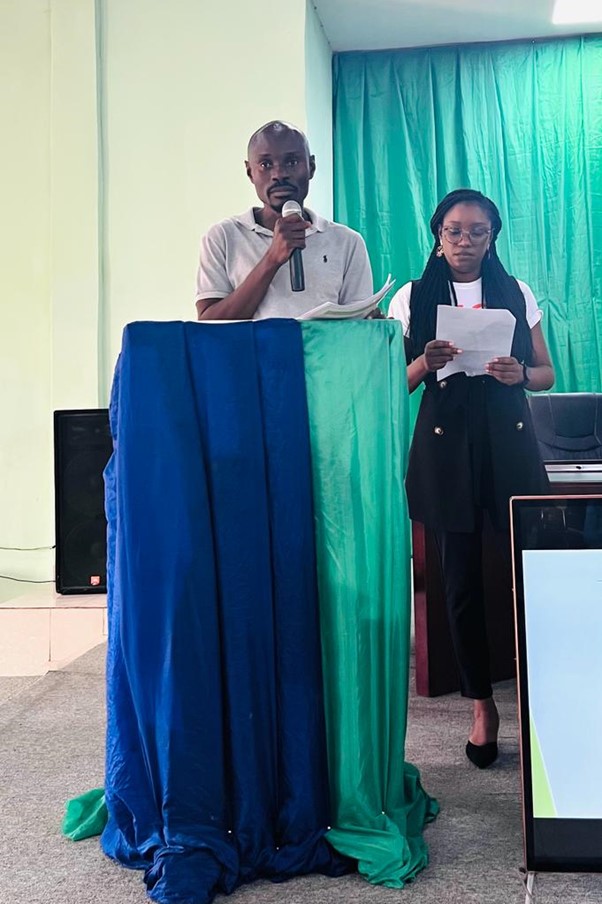 Sierra Leone's leading telecommunications and Mobile Network Operators (MNO) Africell and Orange have called for a tariff review, emphasizing its criticality and urgency thus calling for the immediate intervention of their regulatory stakeholders adding their ability to further invest in the country is dependent on resolving their prevailing challenges.
The MNO's made this call in a joint statement read by Danetta Younge Head of Legal and Regulatory  at Orange SL and Abdul Fatorma Director at Africell , during the Media and CSO Engagement Organized by the Ministry of Information and Communications from 24- 27th November 2022 at the Kenema City Council Hall, Eastern , Sierra Leone.
According to them, it said their sector has been one of the key drivers towards the development of ICT in the country adding their contribution over the years towards the implementation of the President's manifesto remains enormous and that their apparent commitment can be seen in them being the biggest taxpayers and one of the largest employer and CSR contributor in Sierra Leone.
''Whilst all other businesses have the freehand to increase their costs reflective of inflation and the devaluation of the Leone against the USD and other international currencies, our tariffs remain stagnated.  Since our last tariff adjustment in 2017, the combined increase on some of our key cost variables stands at an alarming rate of 698% negative,'' the MNO's said in a joint statement.
It added in its joint statement, that there has been an increase in foreign exchange rate against the Leones stating this records an increase of 148% since the last GSM tariff was changed in 2017 when the exchange rate was Le. 7,258 (Old Leones) to $1. 50% of their cost goes to CAPEX which is in dollars.
''How do we continue investing and sustaining our business when 50% of our CAPX alone has increased by 148% whilst our selling price remain the same?  Whilst we understand the global economic challenges that affects the fabric of every nation today; our sector is at an even worse position with the resultant effect being an exponential hike considering the cost of providing our services whilst trying to cope with the devaluation of our currency. This has a fundamentally negative impact on our business and remain an impediment to our investment aspirations,'' the MNO's revealed.
The MNO's went on to state that there has also been an increase in fuel cost saying the fuel price is at Le. 25,000 (Old Leones) against Le. 6,000 per litres 5 years ago when their  sector tariff was last reviewed adding this records a colossal increase of 317% for a product that account for about high proportion of their  total operation.
''Even electricity tariff which is a similar utility service and a cost driver for our business has witnessed a significant increase of 78% from Le. 1,890 (old Leones) to Le. 3,364 (New Leones) as at July, 2022.  Cost of Internet (Zoodlabs) previously, the cost of 1 Mbps data from Zoodlabs was $ 8. Today, it is $13 per GB recording 63% increase and continue to increase when the Leones value of the USD increases. To make matters worse, Zoodlab's price is not only fixed in dollars, we are charged at the commercial bank rate,'' the MNO added.
The MNOs further added that the cost of terrestrial fiber from Leoncom has also gone up significantly, so with the cost of site construction materials like steel and cement accounting for 92% increase.
''Inflation as at today stands at more than 20% and could increase to 30%. Although we have struggled to absorb these increases over the years, the prevailing challenges is stifling our businesses and the situation is no longer sustainable. If our sector is left unattended to address the challenges we face today, the effect will be such that jobs will be lost, QoS will be impacted, our contribution towards CSR will be grossly reduced, rural sites that are heavily subsidized will be shut down,'' the MNO  joint statement noted.
The MNO's further noted that their  sector remains committed towards providing the best telecoms services in  the country and assured every Sierra Leonean that together, they  will fight and overcome the effect of the global economic challenges to become stronger and better.