Passengers Stranded As Kenya As Kenya Airways Pilots' Strikes Enter Day Three
By Samuel Ouma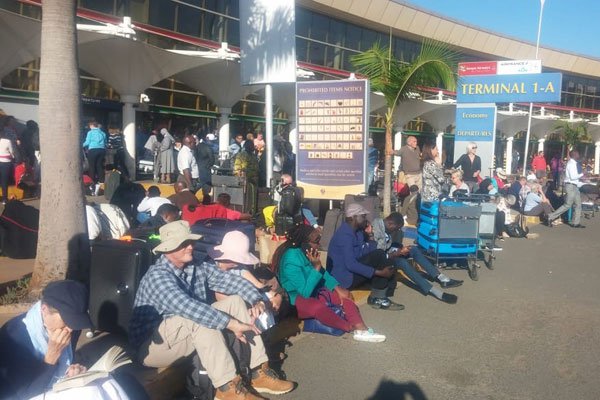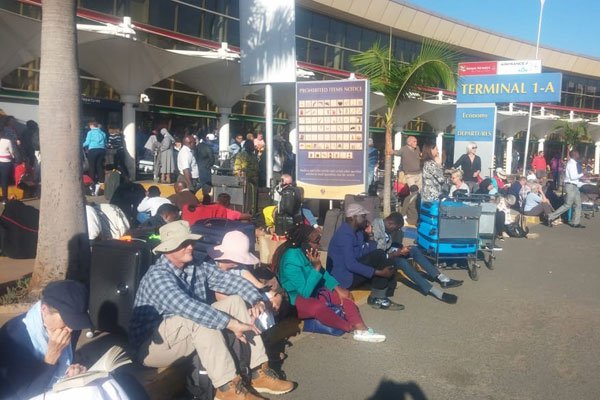 Thousands of passengers are stranded at Kenya airports following the pilot strike that entered day three on Monday.
The pilots under Kenya Airline Pilots Association (KALPA) downed their tools on Saturday, demanding the immediate reinstatement of the staff provident fund. The union is also pushing for the sacking of the KQ top management team, saying they have led to the airline's mismanagement.
The pilots continued with their strike despite a court order that stopped them from boycotting their duties. KQ rushed to court seeking an injunction against the Kenya Airline Pilots Association (Kalpa), which was granted. They have also ignored sack threats from the management and top government officials.
The strike on Monday forced the airline to cancel most of its flights. On Sunday, it also canceled 56 flights.
"Due to the ongoing unlawful industrial action by Kenya Airline pilots association (KALPA), most of our flights have been canceled; however, some flights will operate as per the below schedule. All passengers traveling on these flights are advised to go to the airport," said KQ in a statement.
On Sunday, Transport Minister Kipchumba Murkomen urged the pilots to return to work, warning them against "defying a court order". However, Murkomen's pleas' fell on deaf ears.
"Considering the defiance of KALPA and their total disregard for the existing court order –- which is at the heart of the rule of law — the Ministry of Labour now has to activate the procedures governing industrial relations," said Murkomen.
KQ said the strike will cost it approximately $2.5 million a day.