Omar Farouk Ibrahim Re-Appointed Secretary General Of The African Petroleum Producers' Organization
By Samuel Ouma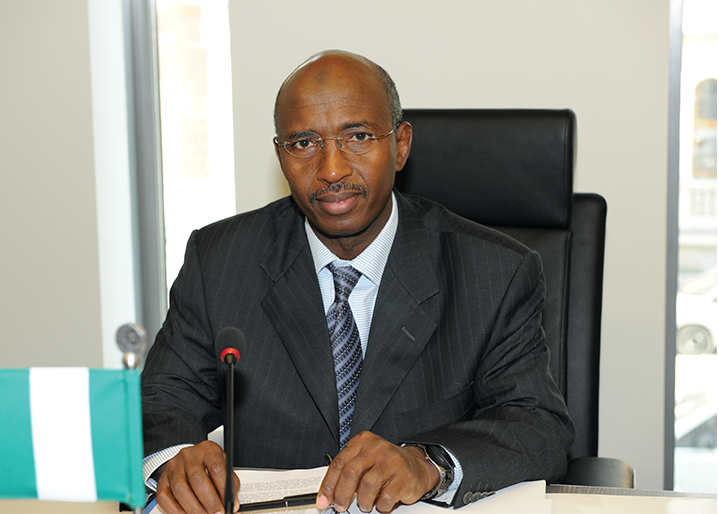 Dr. Omar Farouk Ibrahim has been appointed African Petroleum Producers Organization (APPO) for the second time.
Omar was re-appointed by the Council of Ministers of the APPO at its 43rd Ordinary Session on November 4, 2022, in Luanda, Republic of Angola.
While considering the renewal, APPO's President and Minister of Mineral and Gas Resources of Angola, H.E. Mr. Dr. Diamantino Azevedo Pedro, and members of the Council commended Dr. Omar Farouk for his professionalism, high sense of responsibility, accountability, commitment, and sacrifice that enabled the giant strides taken by APPO within his 1st term. The Council wished him greater heights in his second term.
Other highlights of the Ministerial Council meeting include the admission of the Republics of Ghana, Senegal, and Namibia as full members of APPO, bringing the total number of members to eighteen; the appointment of the  Minister of Water and Mines of the Republic of Benin, His Excellency Samou Seïdou Adambi as APPO President and Mr. Jean Jacques Koum of the Republic of Cameroon as the Chairman of the Executive Board for the Year 2023.
The Council also instructed the Senegalese Minister of Oil and Energy, Sophie Gladima, to bring the APPO's position on the Global Energy Transition to Macky Sall, current Chairman of the African Union, for consideration at COP 27 in Sharm El Sheik, Egypt.
Dr. Farouk, appointed APPO's Secretary General on December 12, 2019, completes his 1st term of three years on January 4, 2023.