DR Congo: For peace in the east,agreement signed in Angola
By Badylon Kawanda Bakiman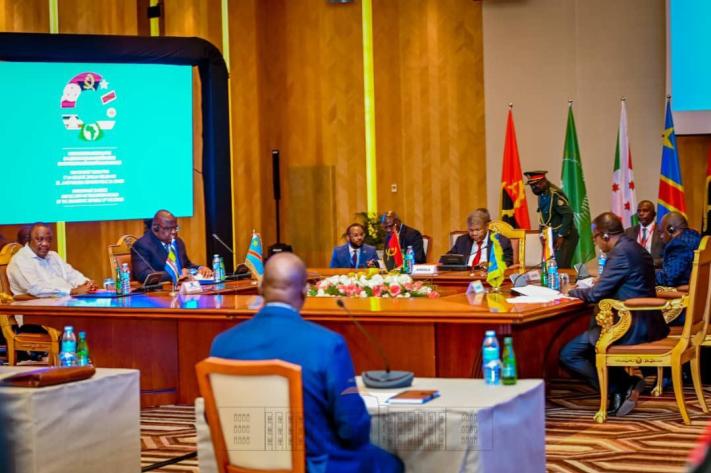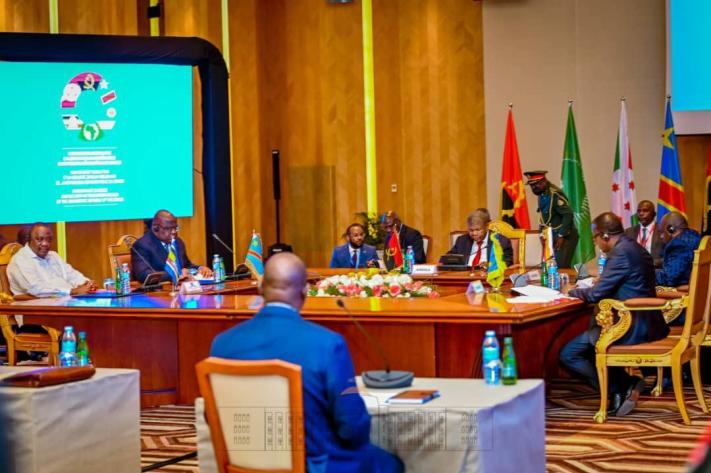 Under the mediation of Joao Lourenço, President of Angola, the mini-summit organized this Wednesday, November 23, 2022 in Luanda, the capital, for peace in the eastern Democratic Republic of Congo (DRC) ended quietly behind closed doors.
An agreement was signed by the stakeholders. Uhuru Kenyatta, former Kenyan President and one of the facilitators in this matter, the President of Burundi, Évariste Ndayishimiye and Felix Antoine Tshisekedi Tshilombo, President of the DRC with his delegation were present at this mini-summit. For his part, Paul Kagame, President of Rwanda, announced, was represented by his Minister of Foreign Affairs, Vincent Biruta.
The agreement signed in Luanda speaks of the cessation of hostilities of the M23, and this from November 25 at 18:00. The same document also refers to the withdrawal of the M23 from occupied areas and its return to the initial positions in Sabinyo on the DRC side, under the control of the Armed Forces of the DRC (Fardc), the regional force of the EAC (Economic Community of East African States) and Monusco (United Nations Mission for Stability).
The announcement of this agreement was made by the Angolan Minister of Foreign Affairs at the end of the mini-summit. The conflict situation and the crackling of arms have forced the displacement of thousands of people in North Kivu.
When contacted about the agreement, Patrice Mulutu, a human rights activist in Kikwit in southwestern DRC, remains skeptical.
"This is not the first time an agreement has been signed regarding hostilities in the DRC. I am still skeptical. The Congolese want to see changes on the ground and our agreements will not resurrect more than 10 million Congolese who have died because of the conflicts in the east of the country. The international community is no longer hiding its complicity in this matter," he said.
It should be noted that for more than four months several localities in the east of the country have been in the hands of the M23. Fighting between the FARDC (Armed Forces of the Democratic Republic of Congo) and the M23 has killed several dozen Congolese and displaced hundreds. They are currently living in unspeakable poverty.