Kenya's President Ruto In Tanzania For 2-Day State Visit
By Prosper Makene, Dar es Salaam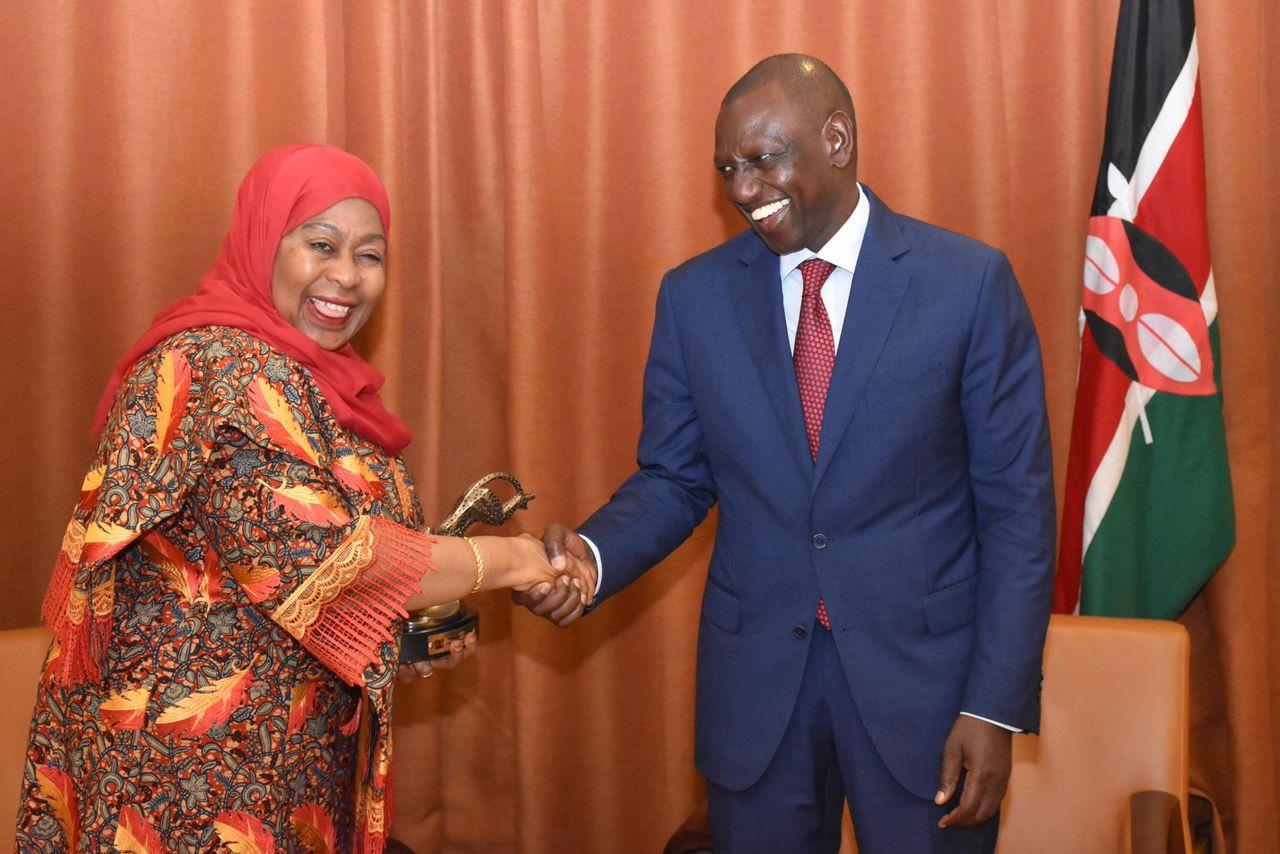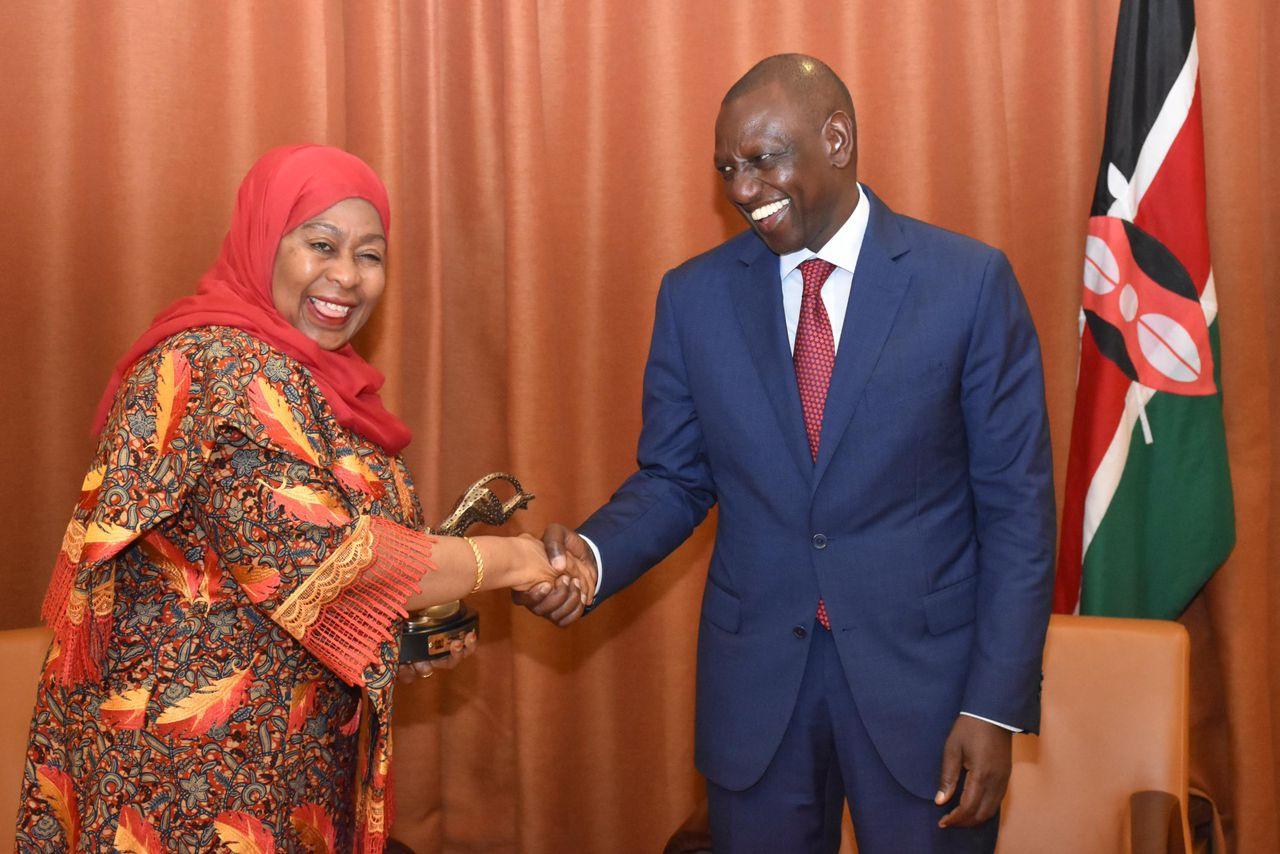 THE newly Kenyan President William Ruto has arrived in Tanzania's business capital Dar es Salaam ready to begin his two-day official visit.
Dr Ruto's official visit to Tanzania, as the President of the Republic of Kenya, will start today, Sunday October 9, 2022 and end October 10, 2022.
The Kenyan head of state's visit to Tanzania is meant to strengthen diplomatic ties.
Kenya–Tanzania relations are bilateral relations between Tanzania and Kenya. Tanzania is a partner of Kenya in many areas, particularly trade, security (military), education, agriculture and energy.
Tanzania and Kenya on Diplomatic Ties
The first high commissions of Kenya in Tanzania and vice versa were opened after the independence of Kenya.
However, after the breakup of the EAC in 1977 both countries severed diplomatic ties. The breakup of the first EAC which was founded in 1967 was brought about by ideological differences between Tanzania and Kenya.
As it was during the cold war African countries were making decisions on whether to become socialist or capitalist. Kenya's leader Kenyatta was intent on making sure that Kenya wouldn't become socialist and Kenya stuck to capitalism. Tanzania on the other hand championed for Ujamaa, a major African socialist policy.
Tanzania and Kenya resumed diplomatic ties in 1983. By that time, a lot of factors were slowing the idea of Ujamaa in Tanzania among them the war with Uganda and many other social factors.
Today both countries enjoy healthy relations. Both countries are inhabited by the world's largest Swahili speaking populations, Swahili is the official and national language in both countries. Kenya and Tanzania share a lot of cultural similarities.
High-level visits
Presidents of Tanzania and Kenya have on multiple occasions made state visits to each other's country.
Trade and economy
Tanzania exported goods worth $ 118.6 million in the first quarter (January to March) of 2022.
The Tanzania's increased exports to Kenya have forced the Tanzania Revenue Authority (TRA) to post its officials to Mombasa and Nairobi to facilitate pre-arrival clearance of goods.
During the period Kenya exports to Tanzania were valued at $139.4 million, according to the East African Business Council (EABC).
Kenya is also mulling deployment of officials from its taxman, Kenya Revenue Authority (KRA) to the Horohoro-Lungalunga border to facilitate pre-arrival clearance of exports.
Meanwhile, Kenyan firms have operations in Tanzania. Some of which are Kenya Airways, Kenya Commercial Bank (Tanzania), Equity Bank (Tanzania) etc.
In 2009 Kenyan investment was estimated at over Kes. 160 billion (US$2 billion) making Kenya the second largest FDI contributors in Tanzania.
EAC
On 7 July 2000, Tanzania and Kenya along with Uganda reestablished the EAC. The EAC has contributed a great deal in improving trade and overall relations between both countries.
Resident diplomatic missions
Kenya has a high commission in Dar es Salaam. Tanzania has a high commission in Nairobi and a consulate-general in Mombasa.