Kenya To Increase Trade Volume With Tanzania
By Samuel Ouma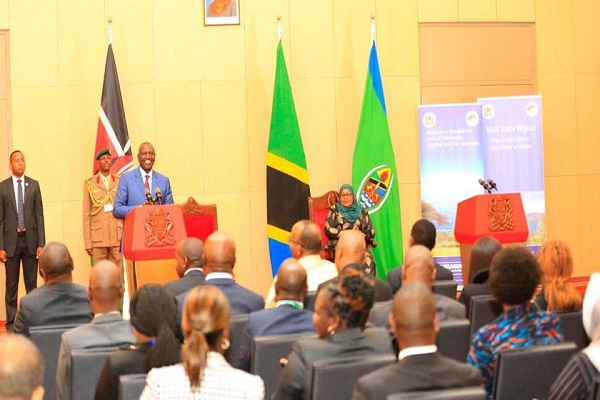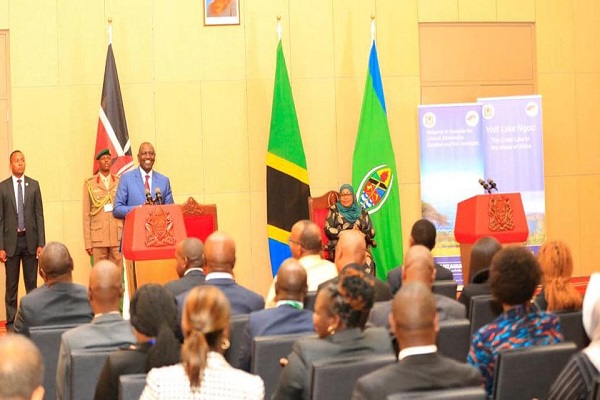 Kenya's President William Ruto, on Monday, October 10, 2022, said Kenya will increase the trade volume with Tanzania to strengthen bilateral ties between the two nations.
Ruto made the revelations shortly after holding bilateral talks with President Suluhu Samia at the Tanzanian State House.
Addressing Tanzanian media, Ruto said he will build on the foundations laid by his predecessor, Uhuru Kenyatta, with his Samia, in improving ties between the two neighbouring countries.
"It's now clear with all of us that an increase in trade benefits everybody, and I have come to underwrite that the increase in trade is where we want to go. We want to double doable trade," said President Ruto.
To ensure the volume of trade is increased, the two heads of state signed an agreement to remove 14 trade barriers between Kenya and Tanzania. Ruto said Trade Cabinet Secretaries of the two countries will be meeting to do away with the barriers that he said have locked trade in East Africa.
"The remaining fourteen or so barriers identified, we should by December this year have concluded to allow our people to trade so that we can allow our people and investors to benefit," added Ruto.
On her part, President Samia noted that unlocking trade between Kenya and Tanzania will not only avert poverty but also spur economic growth.
"In total, our experts identified 68 barriers which were reviewed, and 54 non-tariff barriers were removed, and now we want our cabinet secretaries to deal with the remaining 14 to ensure there is freewill to trade," said President Samia.