Gabon takes over the UN Security Council Presidency, Reaffirms Support for the Kimberley Process
By Boris Esono Nwenfor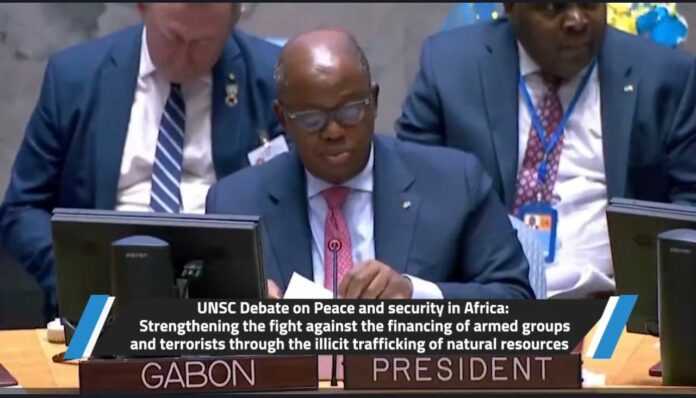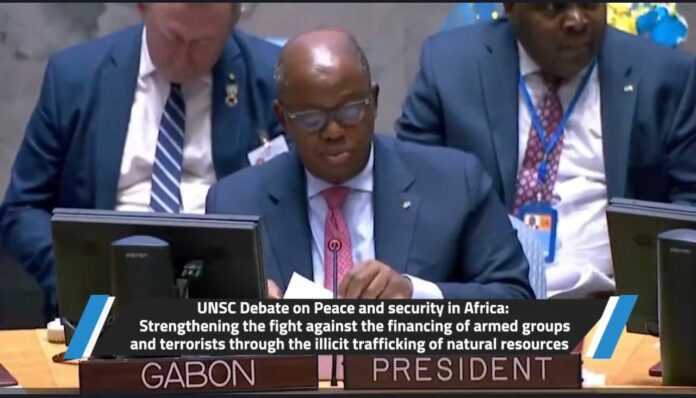 Gabon has for the first time in its history assume the presidency of the United Nations Security Council for October taking over from France. The presidency of the Council is held by each member in turn for one month following the English alphabetical order of the names of the member states
Making its first speech at the helm of the body on October 6, Gabon's Minister of Foreign Affairs, Michaël Moussa Adamo said the concerns this time will be the strengthening of the fight against the financing of armed and terrorist groups through the illicit trafficking of natural resources in Africa.
"The illicit exploitation of natural resources, whether biological or mineral, is a major source of funding for armed and terrorist groups, along with human trafficking, kidnapping for ransom and drug trafficking," Ambassador Michaël Moussa Adamo said.
"It is undeniable that natural resources, mainly from the soil and subsoil, fuel the financing of conflicts and are one of the main issues at stake. The African continent is rich in natural resources. These resources, which are the pride of the continent, are unfortunately at the heart of well-organised traffic that contributes to sowing terror in our towns and villages, where the populations are indiscriminately subjected to atrocities."
Gabon, a central African nation of more than two million people note that armed groups and terrorists can benefit from organised crime as a source of financing or logistical support through both the illegal trafficking of goods and commodities and the illicit trade in natural resources. It argues that there is an urgent need to better understand money laundering risks posed by armed groups and terrorists related to natural resources in Africa, as well as the legislative, institutional, and disruptive tools available to deny such groups access to funds derived from the illegal exploitation of natural resources.
"It is essential to identify the grey areas of the criminal economy and its links with the official economy. The identification of the networks of companies, armies, transporters, arms dealers and traffickers, banks, illegal financial circuits and intermediaries of all kinds, including those with the respectability of two-sided businesses, is a requirement," Michaël Moussa Adamo added.
"In this regard, we reaffirm our support for the Kimberley Process and welcome the steps taken by African states and international organisations to regulate the mineral supply chain to promote transparency and establish a certification system that ensures that mineral resources are not used to finance armed groups. Such certification systems must be inclusive, involving both producers and buyers."
Illegal exploitation of precious metals and minerals such as gold, silver and diamonds, are fueling the extremists with significant sources of income, and benefit the groups that control extraction, and trafficking routes.
Ghada Fathi Waly, Executive Director of the United Nations Office on Drugs and Crime (UNODC), said that terrorism and organized crime pose a great threat to Africa, particularly in the Sahel, which is acutely affected by the activities of active and deadly terrorist groups. Such criminal exploitation strips the people of Africa — almost 500 million of whom live in extreme poverty — of an important source of revenue, she said, adding that it also jeopardizes development and severely undermines Agenda 2063 of the African Union.
 "Armed and terrorist groups have progressively set up supply channels for multiform resources to better finance themselves. Underground economies of crime have thus developed in certain parts of state territories and cross-border areas," Michaël Moussa Adamo added.
"Conflicts are self-perpetuating through the predation of natural resources. Mining rents enable the purchase of arms and the recruitment of militiamen. A military and criminal economy are organised around wild species of fauna and flora, the coltan, gold and tin industries, and child labour. This parallel economy is run by military or security companies, buyers and brokers, clandestine exporters, with regional and international ramifications."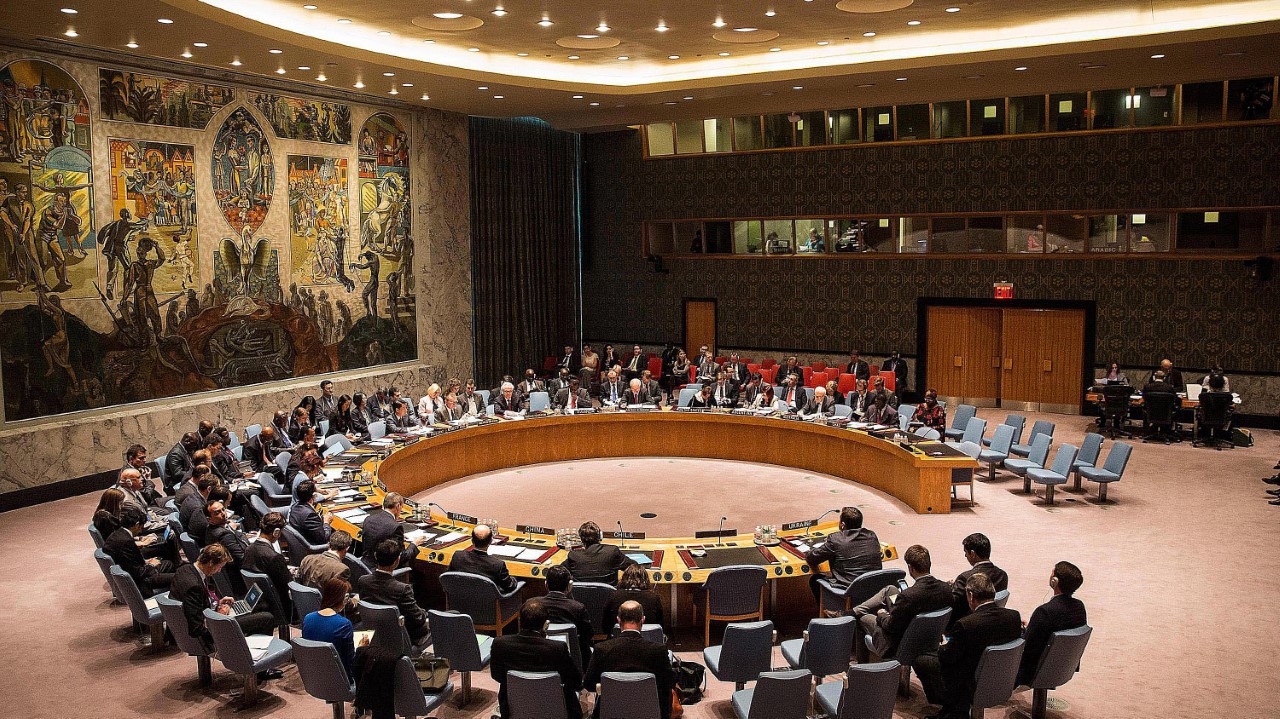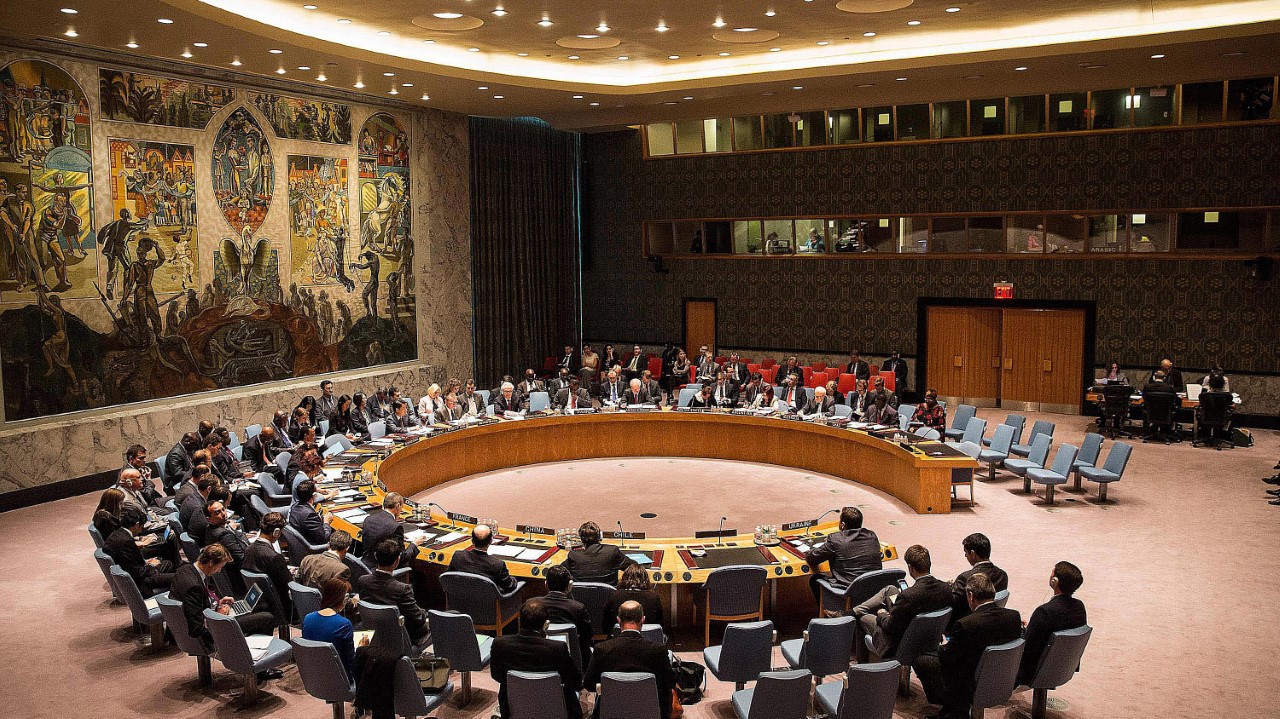 Gabon has thus called on the Security Council to strengthen its mechanisms to crack down on networks that finance armed groups in Africa. This, through the plundering of natural resources and to support, without reservation, the efforts and advocacy of the AU Peace and Security Council (PSC) at this critical time when the continent is prey to the proliferation of armed groups, the assaults of terrorist groups and other asymmetric threats to peace and stability.
"I would like to stress the urgent need for this Council to act with greater determination to dry up the funding of armed gangs that fuel instability and violence in many parts of the world. Natural resources must not be a curse for the countries that possess them," Michaël Moussa Adamo concluded.