Estée Lauder Companies, Sub-Sahara Africa and Britam Holding PLC Launch Breast Cancer Awareness Campaign In Kenya
By Prosper Makene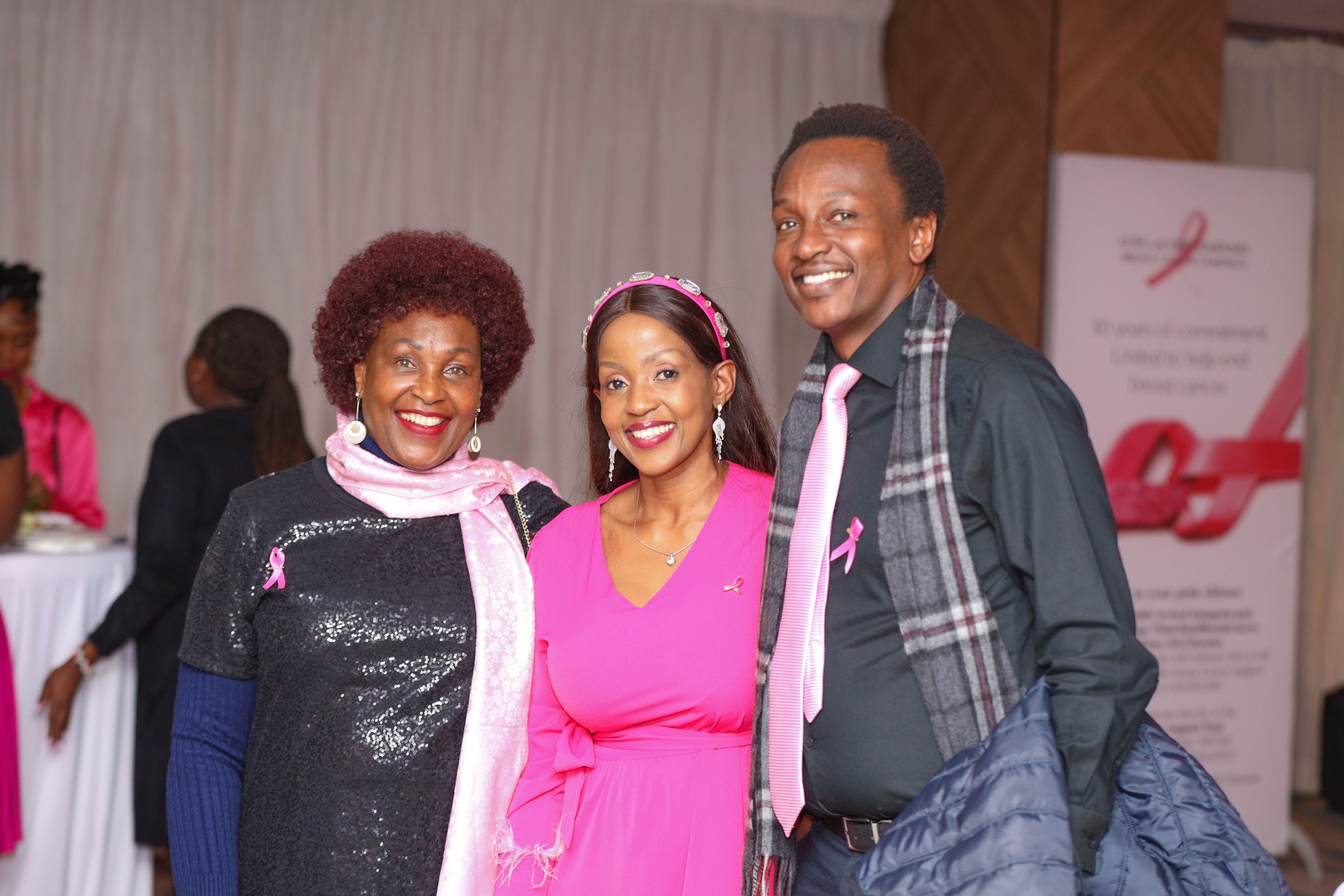 Estée Lauder Companies (ELC) and Britam Holding PLC have kicked off the Estée Lauder Companies' Breast Cancer Campaign, by lighting the monumental Britam Tower at Upperhill Nairobi, in pink.
The campaign is set to drive awareness around Breast Cancer for the rest of the month of October.
The Estee Lauder Companies' Breast Cancer campaign, which marks its 30th Anniversary this year, is a true testament to ELC's legacy as a Beauty Inspired, Values-Driven company that places people, positive impact, and inclusivity at the heart of everything they do.
Kay Matseba, ELC representative, speaking at the lighting ceremony noted, "The Estée Lauder Companies has been a corporate leader in the global breast cancer movement since The Campaign's founding by Evelyn H. Lauder."
Matseba added: "For the past 30 years, the campaign has facilitated real progress and driven social impact through the collective efforts of employees, consumers, and partners worldwide. The action we take today will help create a better tomorrow. If breast cancer remains a life-threatening disease, there is meaningful work that must continue. The dedication to our mission will not waiver."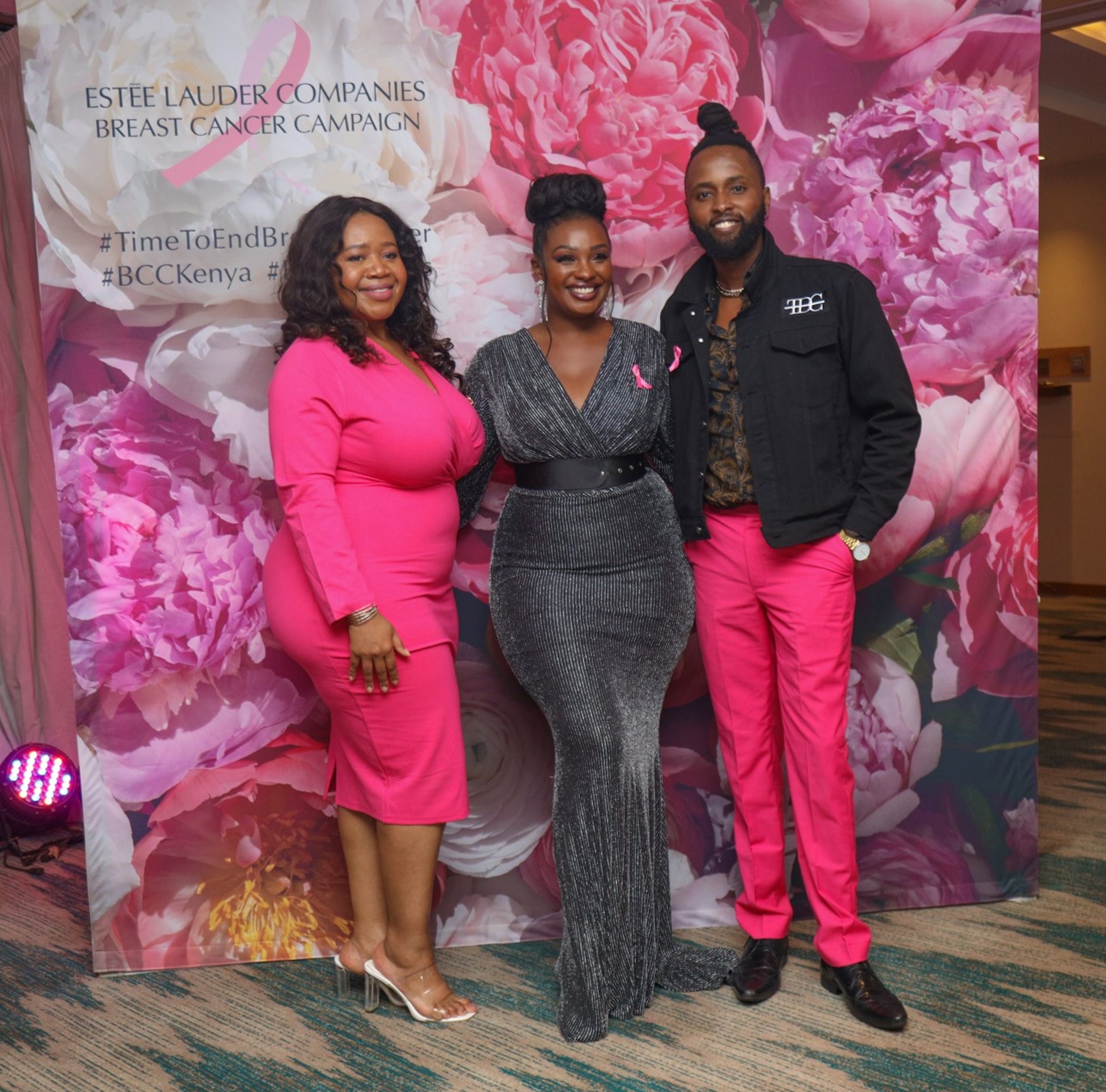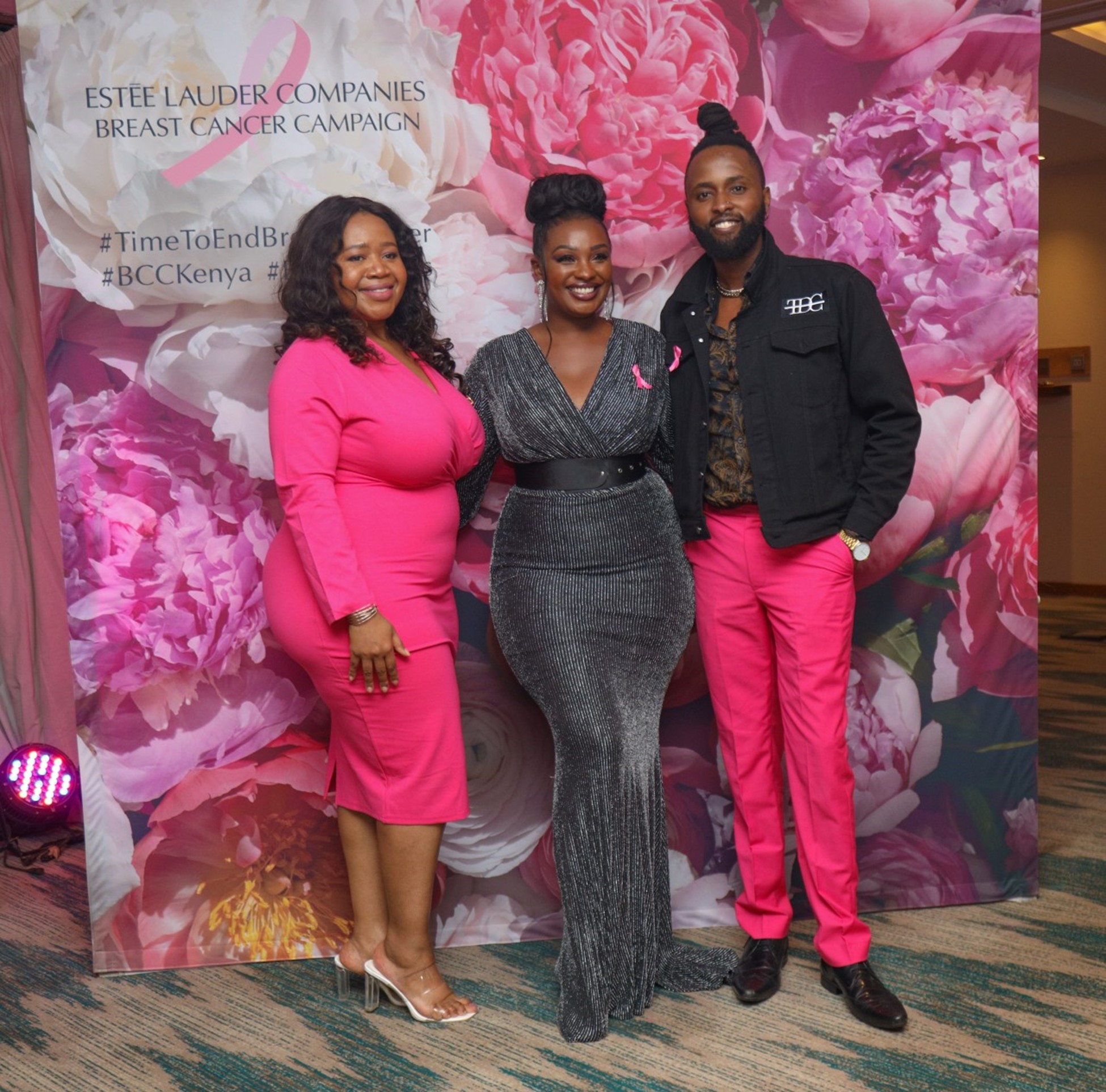 The Estée Lauder Companies' Breast Cancer Campaign and The Estée Lauder Companies Charitable Foundation have funded more than $108 million globally for lifesaving research, education, and medical services, with more than $86 million funding medical research grants through the Breast Cancer Research Foundation (BCRF).
ELC has already made an impact in Kenya through the Faraja Cancer Support Trust. Faraja has been a key beneficiary of ELC's charitable foundation over the last 3 years, and the Trust has been able to improve its facilities equipment, and furniture in both Nairobi and Eldoret outlets.
Faraja offers services to complement medical treatment through information, free complementary therapies, support group meetings, art/music therapy, and donation of apples and milk for inpatient children with cancer.
Other ways the campaign has impacted society include: Identifying and addressing disparities that exist across the entire breast cancer landscape.
Advancing conversations on the importance of breast health education and early detection.
Supporting the building and updating of various care centers to treat and support breast cancer patients.
Funding medical resources and services including access to mammograms and screenings.
Distributing more than 180 million Pink Ribbons across the globe to spread awareness of the disease.
Positively impacting the lives of people with breast cancer and their families by helping to provide support, therapy, and counseling programs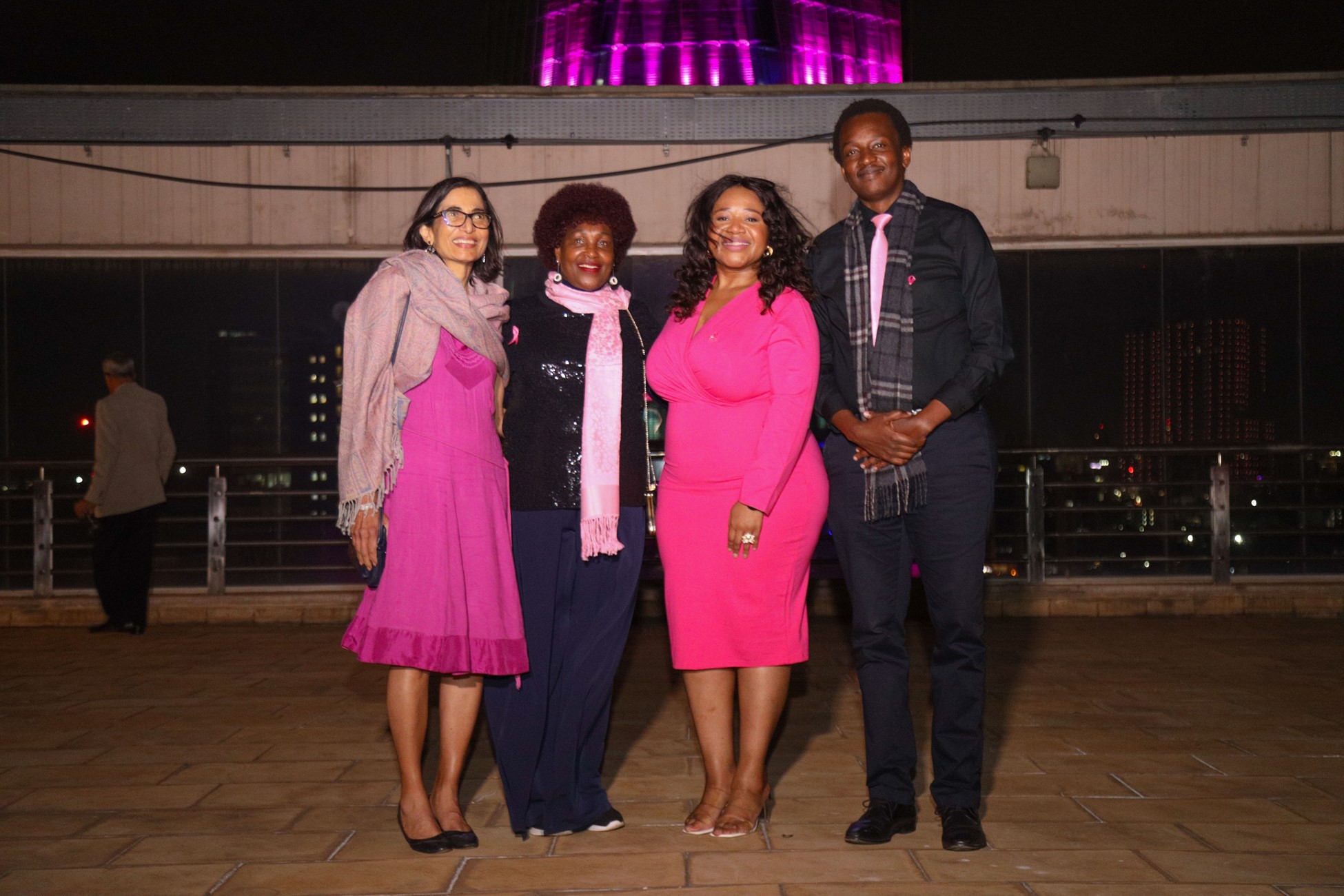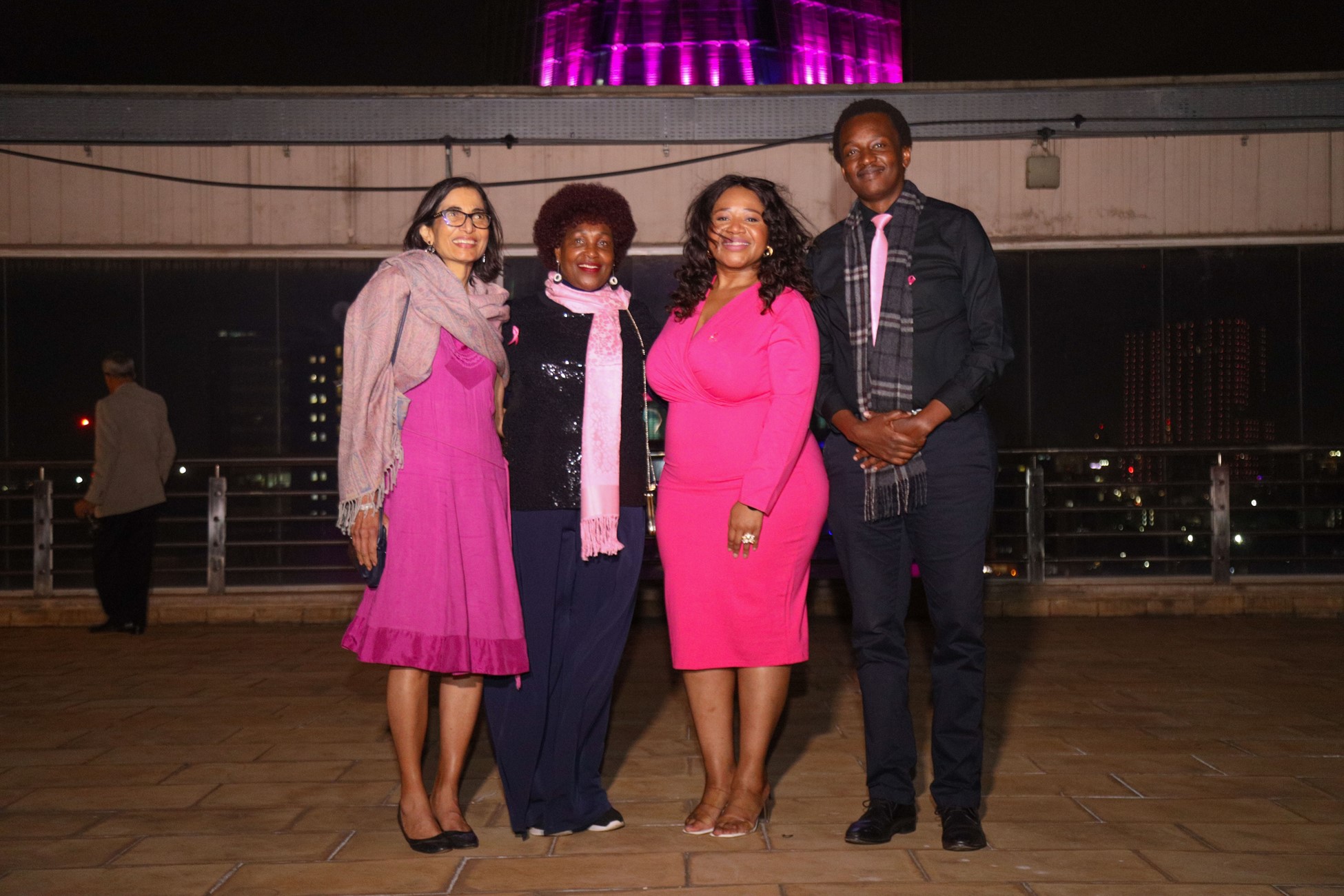 The call to end breast cancer is urgent: it continues to be the most diagnosed cancer worldwide – female breast cancer has surpassed lung cancer as the most diagnosed cancer, with an estimated 2.3 million new cases diagnosed in 2020 according to World Health Organization. What's more, breast cancer is not one, but several diseases, each of which develops, progresses, and responds to therapies differently, so there is no one-size-fits-all treatment.
In Kenya, the Ministry of Health declared on October 3, 2022, that breast cancer accounts for over 3,107 deaths of women in Kenya, making it the second leading cause of all cancer-related deaths in the country. 7 women die every day in Kenya because of breast cancer.
As a result of this impact, Estée Lauder Companies' partnership with Britam will go a long way in addressing some of these issues. Britam through its foundation solely focuses on implementing its corporate social responsibilities by enriching the lives of marginalized peoples throughout Eastern Africa, including creating and contributing to the implementation of its sustainable developmental solutions.
Speaking at the lighting ceremony, Britam's Group Managing Director, Mr. Tom Gitogo, highlighted that, "The Estée Lauder Companies Breast Cancer Campaign has been committed to supporting the global breast cancer community for years now and at Britam, we create value by combining a broad range of resources such as this partnership to generate positive outcomes for our society that will go beyond financial returns for our shareholders or investors."
In addition to lighting the Britam Tower, Estée Lauder Companies has also lined up other activities including skincare & self-care masterclass for cancer patients, and mall activations to create awareness.