Coton Sports sets sight on Super Cup after 7th Cameroon Cup Triumph
By Sonita Ngunyi Nwohtazie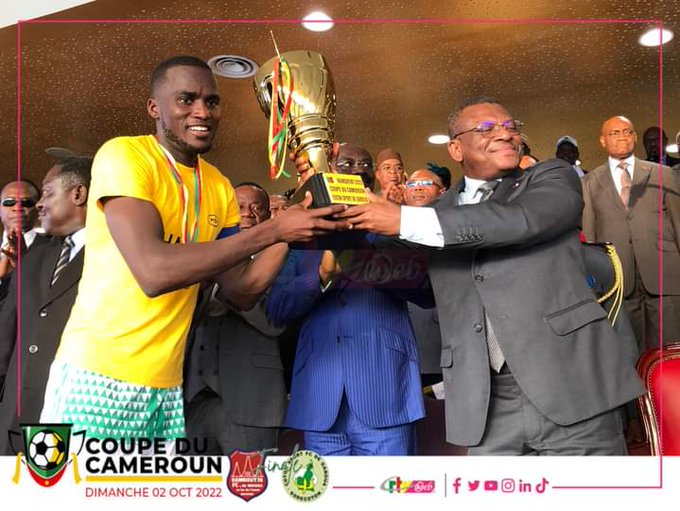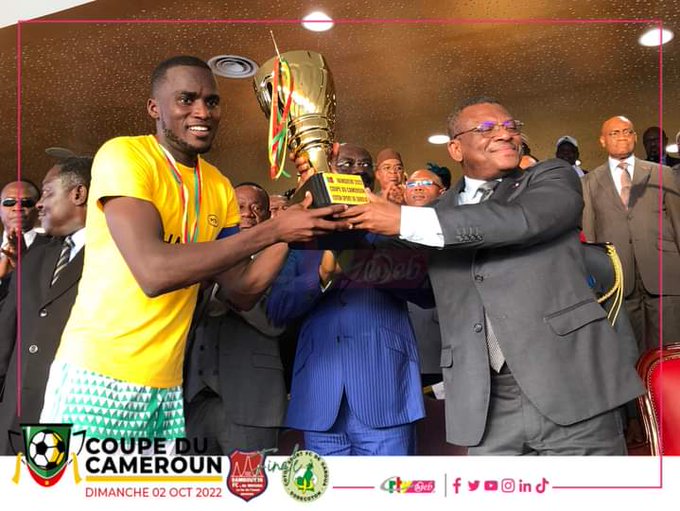 Coton Sport of Garoua has inched closer to Canon of Yaounde after the Garoua-based club picked up their 7th Cameroon Cup trophy, defeating Bamboutos FC 1 goal to nothing on Sunday, October 2 at the Ahmadou Ahidjo stadium in Yaounde.
This is the first time in the last eight years that Cottoners are getting their hands on the trophy after last winning it back in 2014. The team defeated Panthere Sportive of Nde 2-0 and had not made it to the final in the past six editions.
The lone goal for Coton Sport was scored at the 89 minutes of play by 21 -year -old Captain Souaibou Marou who capitalized on the defensive error of Bamboutous' goalkeeper Patrick Lionel Kibiyen to secure the victory. The victory for Coton takes the side to four trophies behind Canon with the latter having won the Cup of Cameroon 11 times.
Despite several scoring opportunities, the boys from Mbouda squandered their chances, especially during the second segment of the game. Those missed opportunities will come back to bite the side who lost the chance to get their hands on the Cup of Cameroon for the second time in their history and extended their barren run to fifty-six years. In 2016 Bamboutos lost the final 2-0 against Apejes and now in 2022 beaten 1-0 by Coton Sport.
"I am happy, honoured and privileged (to win the trophy)," 23-year-old Coton Sport FC defender Che Malone said after the game. Since making the move from Union of Douala to Coton Sport, Che Malone has been an ever-present at the backline of the side and his performance speaks for itself. He was in the Intermediate Lions side that won the qualification for the upcoming Africa Nations Championship in Algeria.
"At the start, it was not easy but the end is what matters. Winning two trophies in one season is what any footballer aspires to in his career and I thank the coaches for the confidence given to me and my teammates for the support."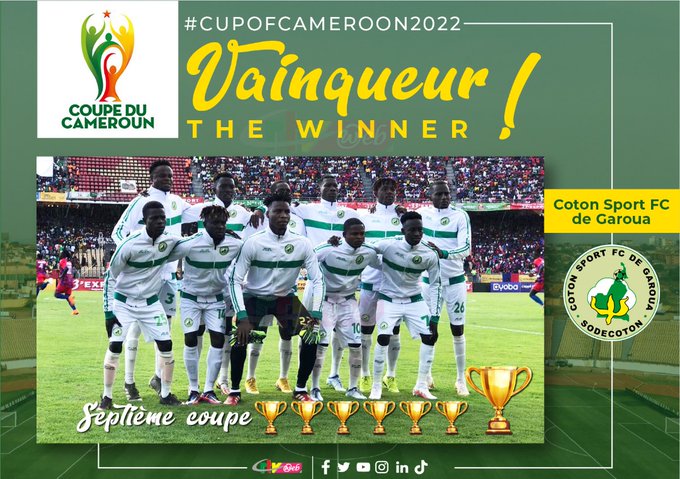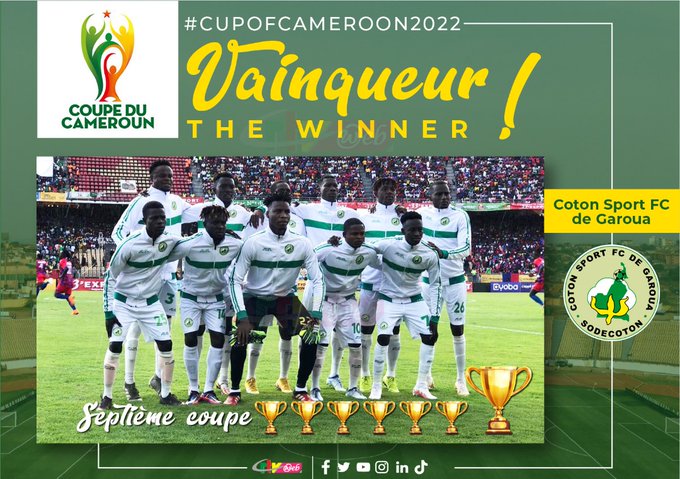 Both Coton Sport and Bamboutos are scheduled to face each other in some few days' time in the Champions Cup. The game is pencilled for October 12 in Baffoussam with the players of Coton Sport ready to go. "We are always prepared; every game for us is a final. It won't be easy again but I can't talk about the game much because it is still to come," Che Malone said.
"We are well prepared for the international tournament (CAF Champions League) and I believe we will take it to match by match. The first round is finished and we are going for the second round our objective first is to qualify for the group stages of the CAF Champions League."