Awu, The Next Big Thing In The Cameroon Entertainment Industry
By Boris Esono Nwenfor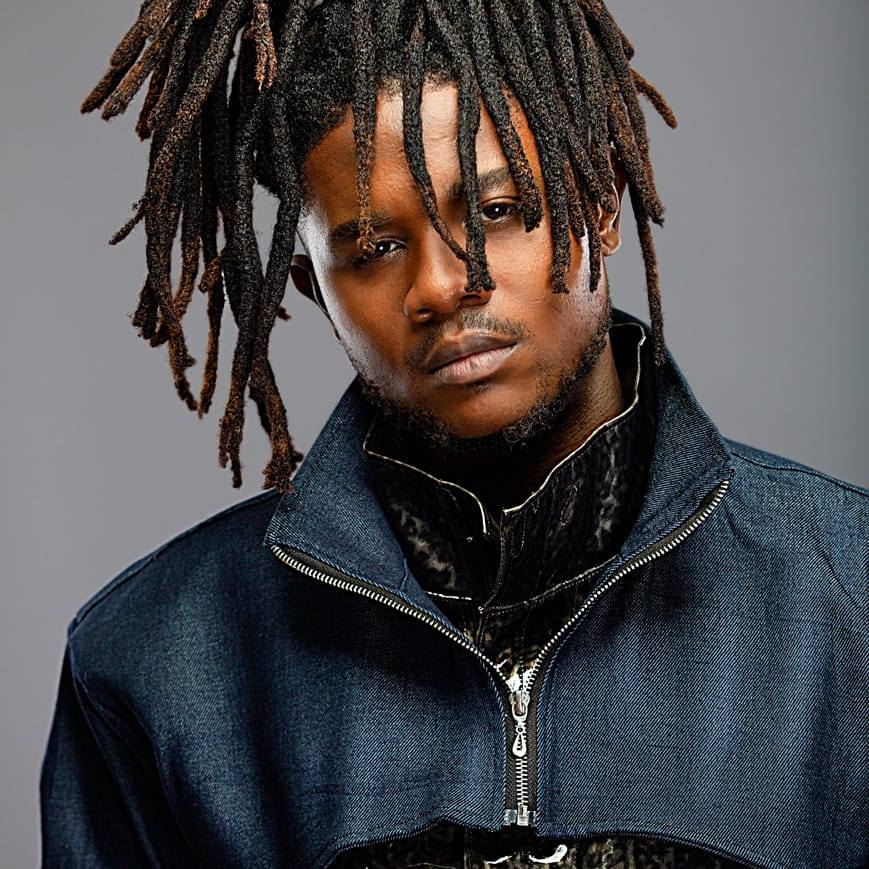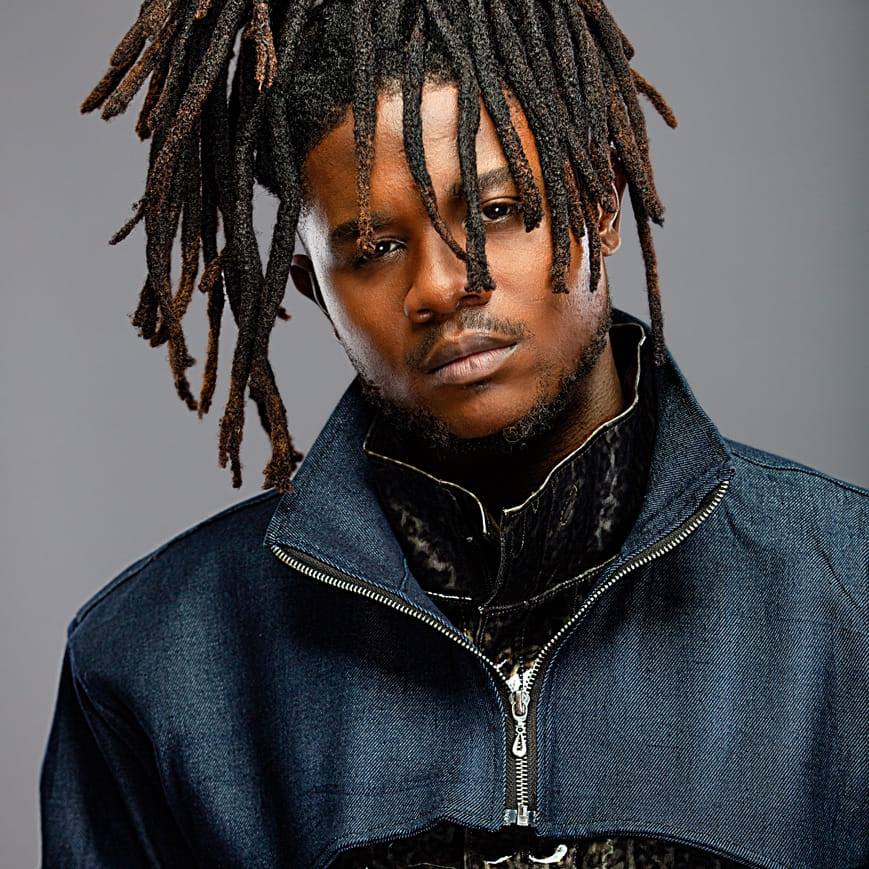 For Awu, the journey to the top echelon of the Cameroon music industry has been one that has come easily. He has had to work his shoes off, for the recognition that he is getting today from his peers and the international community. Being in a small or large bar in Cameroon, there is a chance you have heard of Sidomina, Sidomina remix featuring Stanley Enow, Tchak Me amongst others, all products from Awu.
His performance at an Urban Night is reported to have brought in over 1,500 people in a small hall. Deekayhouse Entertainment frontline artist Awu May this year released his new album "Sounds of Heritage", a 15-track album that received acclaim from Cameroonian critics and the general public. Sounds of Heritage boast artists like PhillBill and Orijana Mara for track 3 and 12 respectively.
In a sit-down with Pan African Visions, Awunganyi Etiendem Nkemasong popularly known as Awu and Awu Sing Song, a Cameroonian-born Makossa fusion singer & Songwriter, opens up on his journey to stardom.
First of all, could we start by knowing who Awu is ?
Awu: Awu is an artist, a songwriter and a musician. I was born in Bamenda and it is where I grew up. My real names are Awunganyi Etiendem Nkemasong and I hail from the South West Region – my parents come from the South West precisely Lebialem. I come from a family of ten with my mother being the second wife. I am not the first but from my mom and dad, I am the first. I have two junior sisters and one junior brother. They are the people who inspire me – they are the people who introduced me to music by playing some old-school songs. I grew up being wired with some of those songs.
 You mention that your family is into music and they play a lot of old songs. How was that back then?
Awu: My father played the flute and was a teacher. For my mom, she sings more of our traditional kind of music – when they go to their "country meetings" she will sing for our village people. My aunt happens to be that also. I grew up with her for about three years and I also tapped into freestyle in the dialect. I was surrounded by this kind of energy that influence the person that I became. I had the opportunity to be in the village for three years and I learnt a lot about my African roots, ancestral worshipping and how it works. I learnt how music is being used in traditional religion to uplift the African spirit, myself and if you ask me who I am I will tell you that is where I come from. My early orientation was a blend of Christianity and tradition.
When you were growing up, what inspired you right from your educational standpoint?
Awu: In school, I was not the guy for music until I got into form 1. I sang for the first time and people loved my voice and I realized that I could hit some notes without stressing. My orientation has always been Bob Marley, Koto Bass, Manu Dibango, Wes Madiko, Makossa and others. What influenced me a lot in secondary school was makossa and reggae music and that is where I focus a lot of my energy. When I was in form 4, I formed a small choir group of three and we started marking some noise in school.
My first school competition was in upper sixth (2012); I ran for carton rouge and I took first at the regionals. In 2012 I recorded my first song Change the World and that was the first moment me being in a recording studio. Whenever you cross a milestone that becomes your moment, for the time being, I had those amazing moment recording in the studio for the first time and the production was good coupled with the fact that I did not study music. I just love music so much; when I want to learn something I just go for it and I put all of my attention and energy to get it done.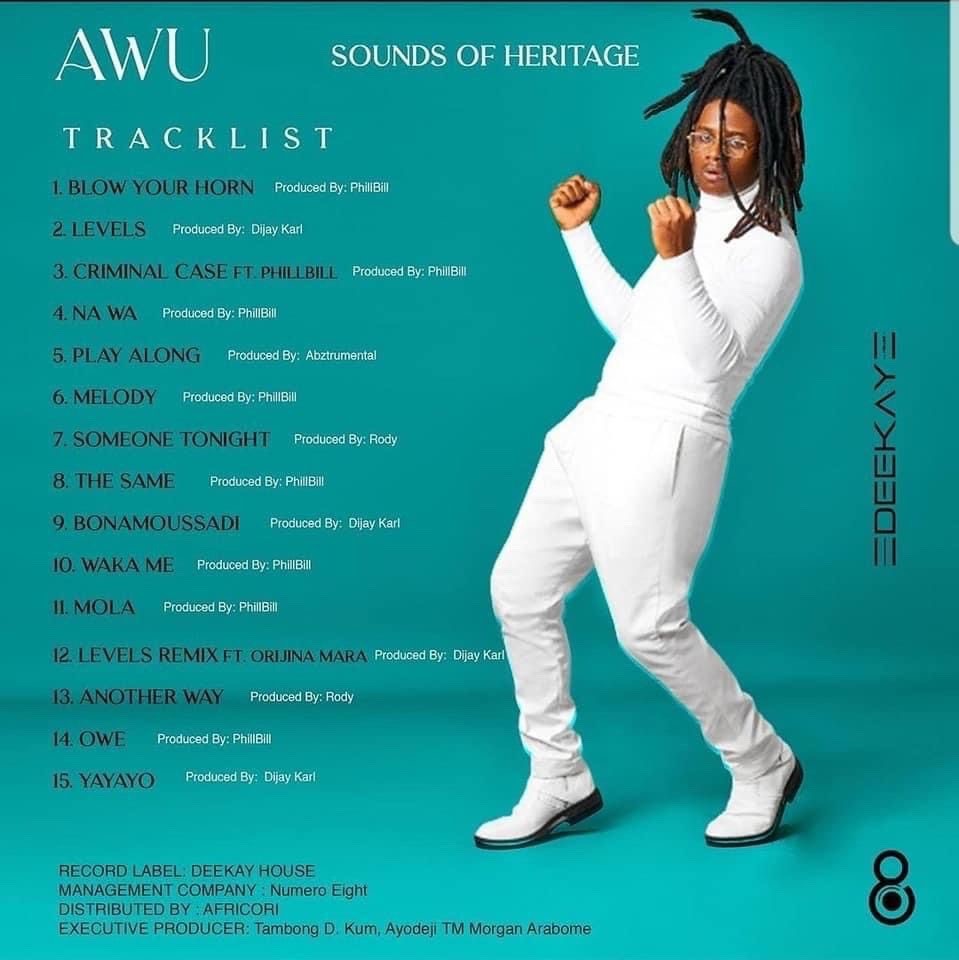 In the 2014 FIFA Brazil World Cup, you came out with the song If I can. How was that experience?
Awu: As a teenager, I dreamt a lot and I always like to be on top of the world not like walking over people, but I want to feel like an astronaut in space. The world cup song was not even a world cup song, to begin with; I didn't write it for the world cup. When the song had been worked on visually, I didn't know how people are going to react to it as it was my first solo song. Two years of recording after school I didn't even have some basic things like a phone as when I was doing it back in 2014, I was not informed.
Talk to us about some of the other songs you have released
Awu: After 2014 I released Make some noise in 2015; in 2016 I released Our game; in 2017 I released Sidomina (the audio version) and in 2018 I released the video of Sidomina. Same here I released the remix of sidomina with Stanley Enow. I am always grateful he put me on as I didn't go to him, but he heard the song, loved it and called me that they will love to do a remix of the music. There was a business meeting at Kia Motors back in 2018 and Stanley was like a guest. He spoke about Sidomina and then said he would love to do the remix which was a surprise to me seeing who was there. We performed the first version together and then he asked for the beat so he could send his voice and that was it.
Let's talk about the album Sounds of Heritage. What is the inspiration behind it?
Awu: Sounds of Heritage is another milestone in my personal development. The idea is tapping into makossa, identifying where I come from fully while expressing who I am. I had to go back to my roots and pick out what I had identified and fuse it with myself and what is out there. We came out with Kosa-fusion at the end of the day. Kosa-fusion is the expression of makossa with elements of afrobeat and other genres of music. We have fifteen tracks on the album and the only track on the album that had been released before then was yayayo. It is a fifteen-track album.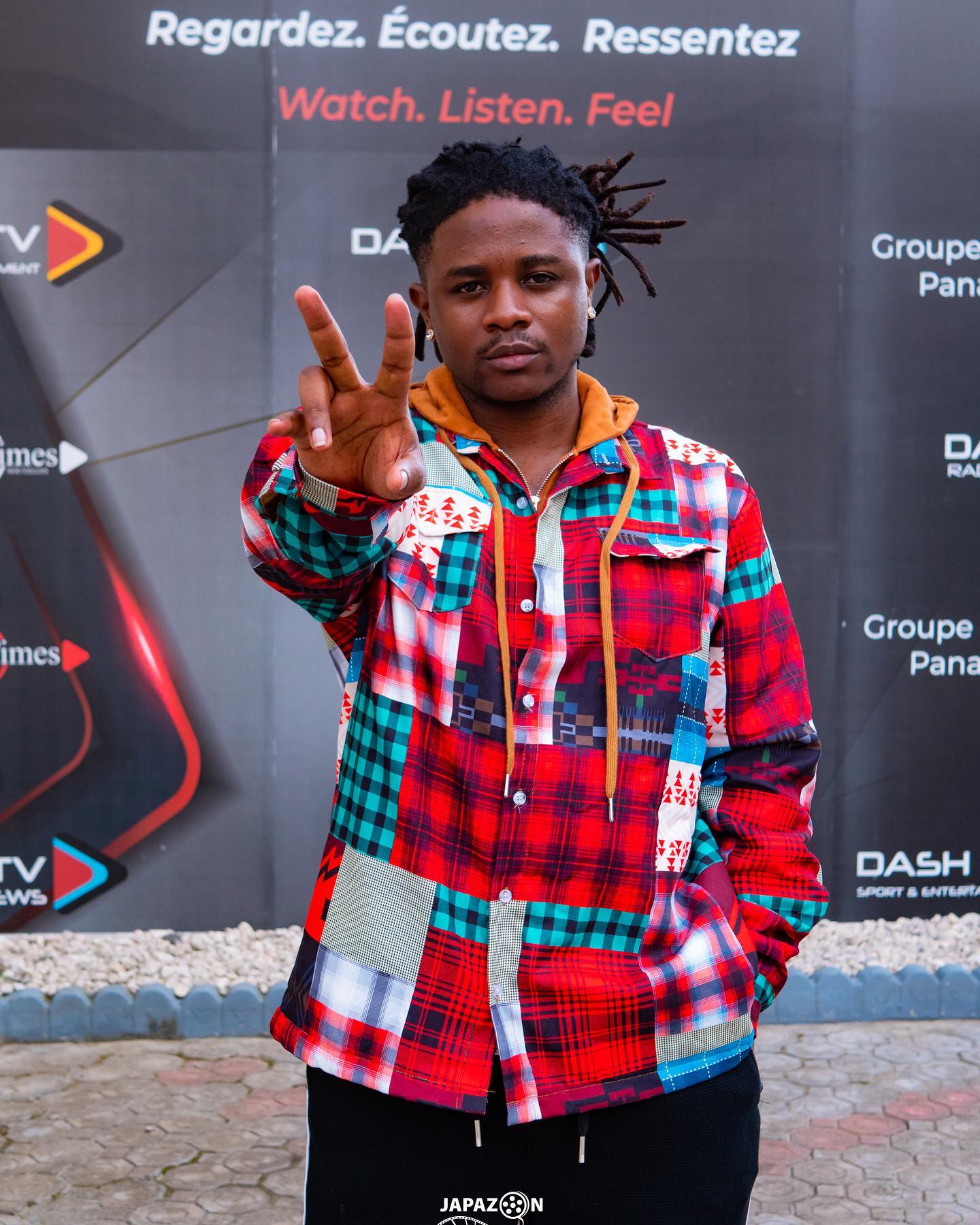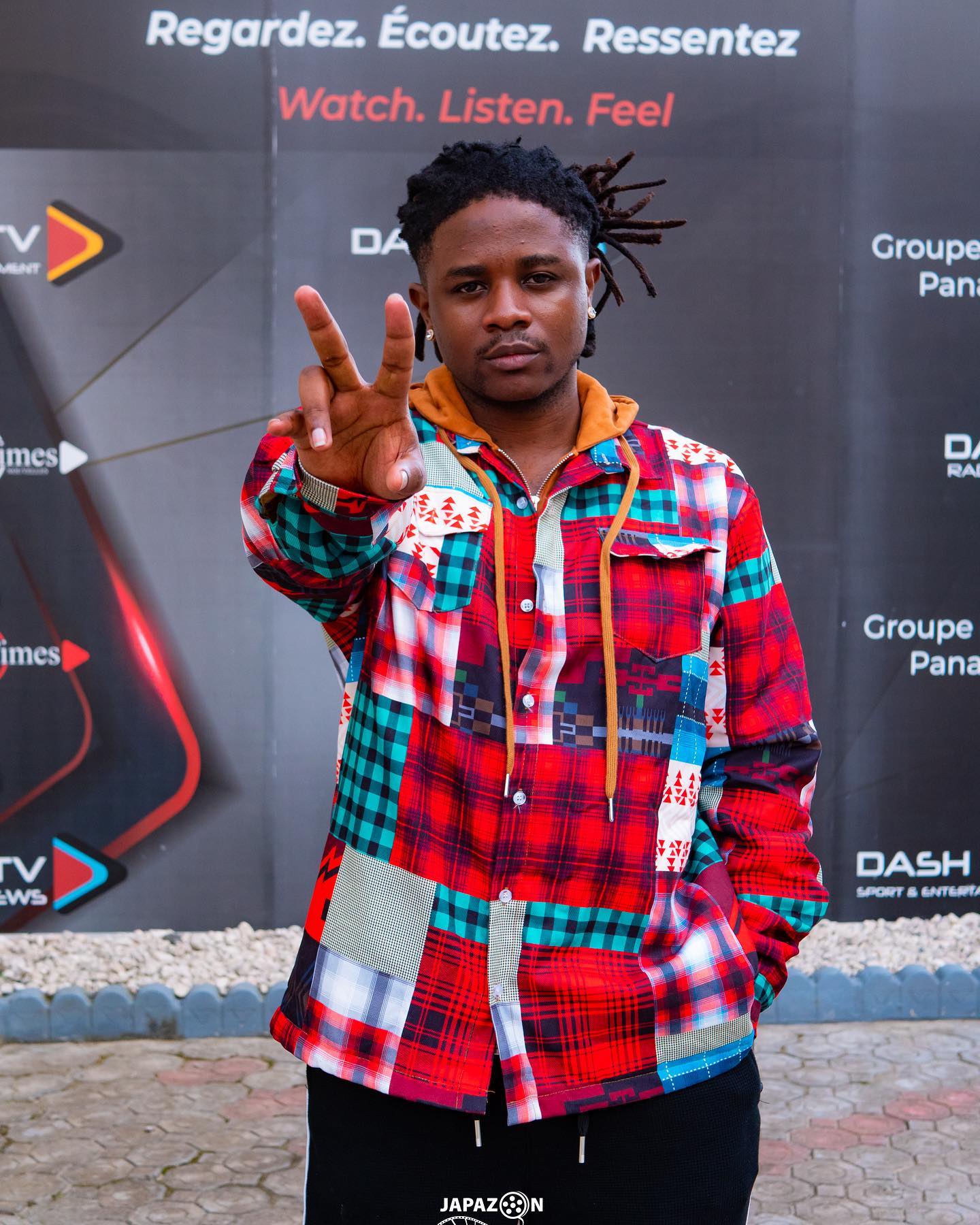 What is your advice to aspiring artists, those who dream of a music career in Cameroon?
Awu: Money is a very good servant but a very bad master. Do not do it for the money because when you do it for the money and at the end of the day don't see the money you will get frustrated. Do it for the love of it; if that is what makes you happy and gets you going.
 If you were not an artist, what would you have loved to do?
Awu: I would have loved to study psychology and music too because it is what I love. I would have loved to study cosmology, but we don't have that here. Studying cosmology, you need to study quantum physics does not like I want to be a scientist. I love discovery and knowing how the world is and thinking beyond the planet. I love knowing what is in space and where we really originate from and just love asking questions.
After Sounds of Heritage, what is the next project coming up?
Awu: More music and a lot of music is what the audience should expect from me.
*Culled from September Issue Of PAV Magazine