Ambassador Mfeketho Bags African Star Award From The Uplifting Africa Program Of The AEC
By Ajong Mbapndah L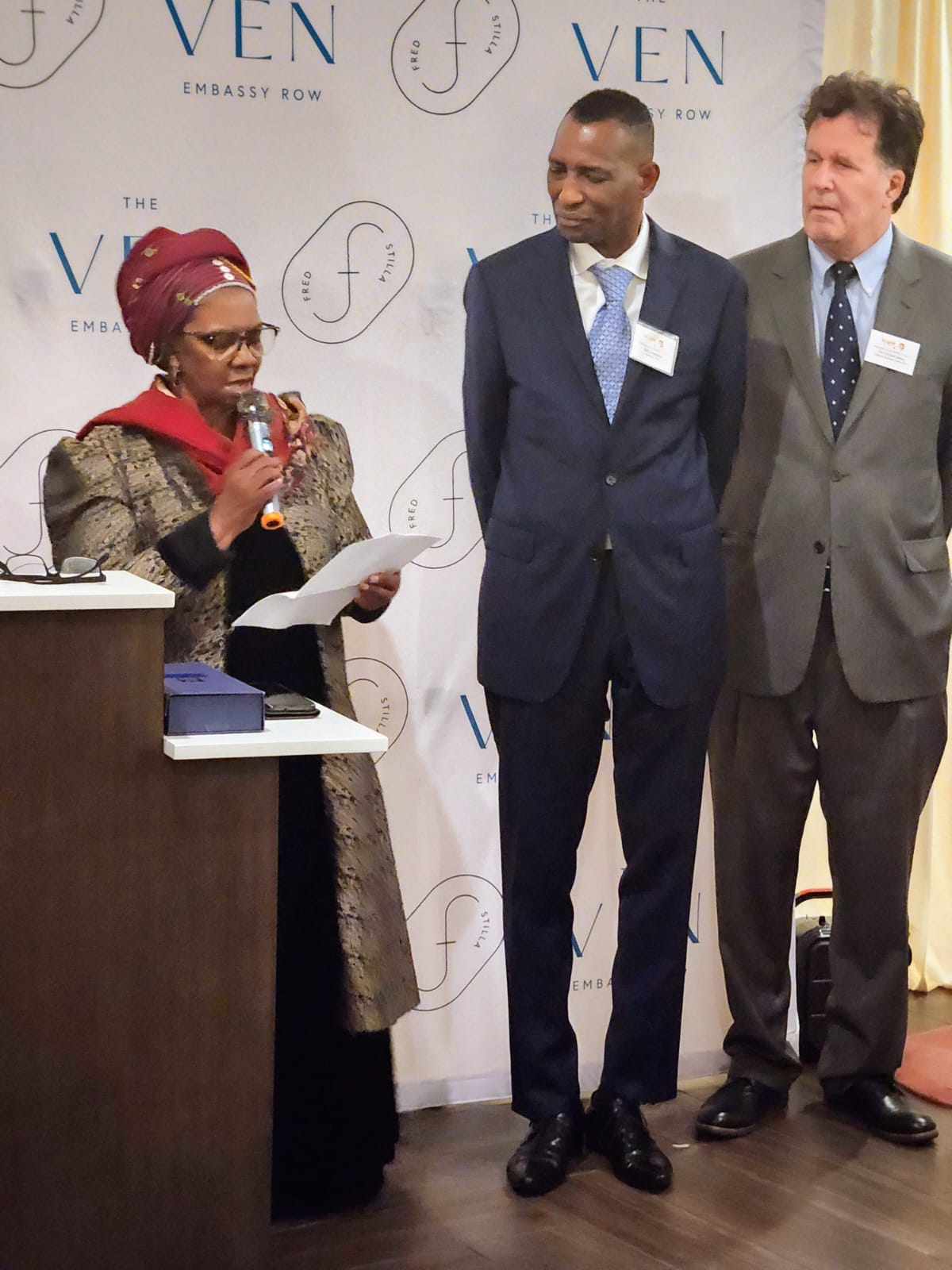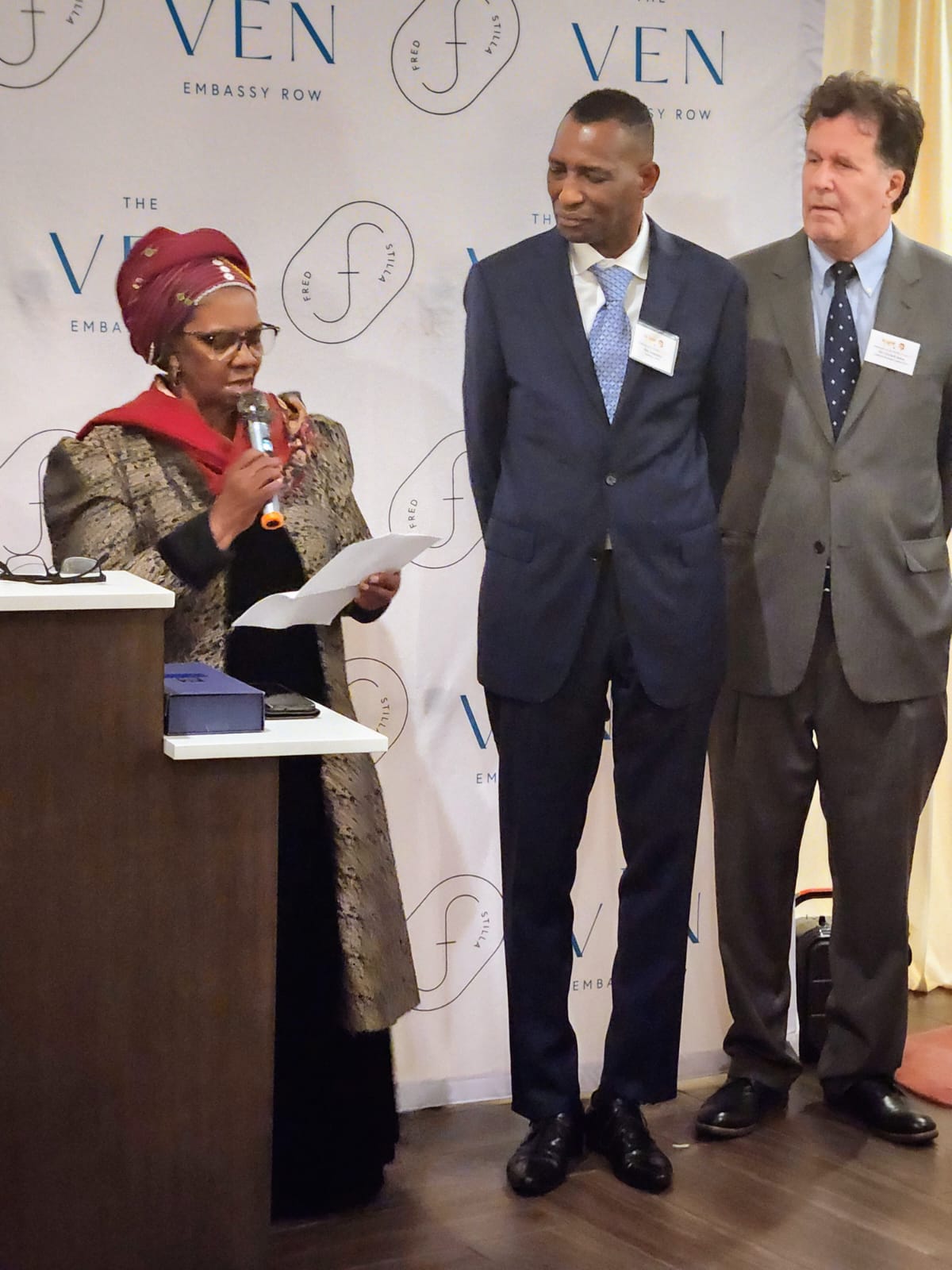 On Wednesday, October 26, 2022, South Africa's Ambassador to Washington DC, Nomaindiya Cathleen Mfeketho, received the Star of Africa Award for her country's efforts in combatting the COVID -19 pandemic.
The Award was presented to Ambassador Nomaindya Cathleem Mfeketo at an event hosted by the Eurasia Center of America at the Ven Embassy Row Hotel in Washington, DC.
Presenting the Award to Ambassador Mfeketho, Ben Bangoura, Director of Uplifting Africa Program with the Eurasia Center of America, extended a warm welcome and congratulations to the people of South Africa and the country's envoy whose appointment coincided with the advent of COVID 19 in 2022. The Coronavirus pandemic brought a profound impact on all countries, causing more than 6.5 million deaths worldwide, disrupting the health and well-being of billions, and negatively impacting the global economy and local livelihoods.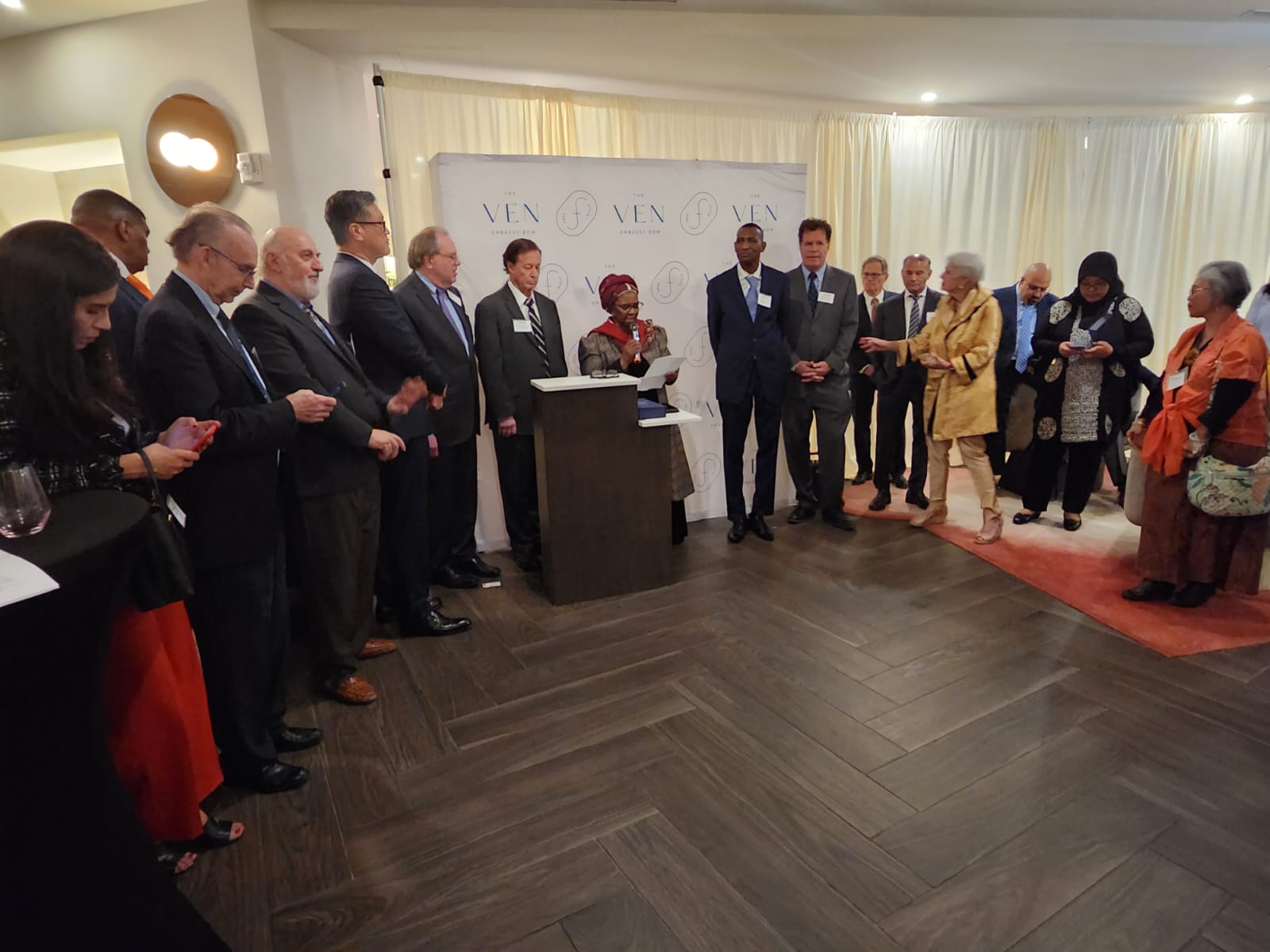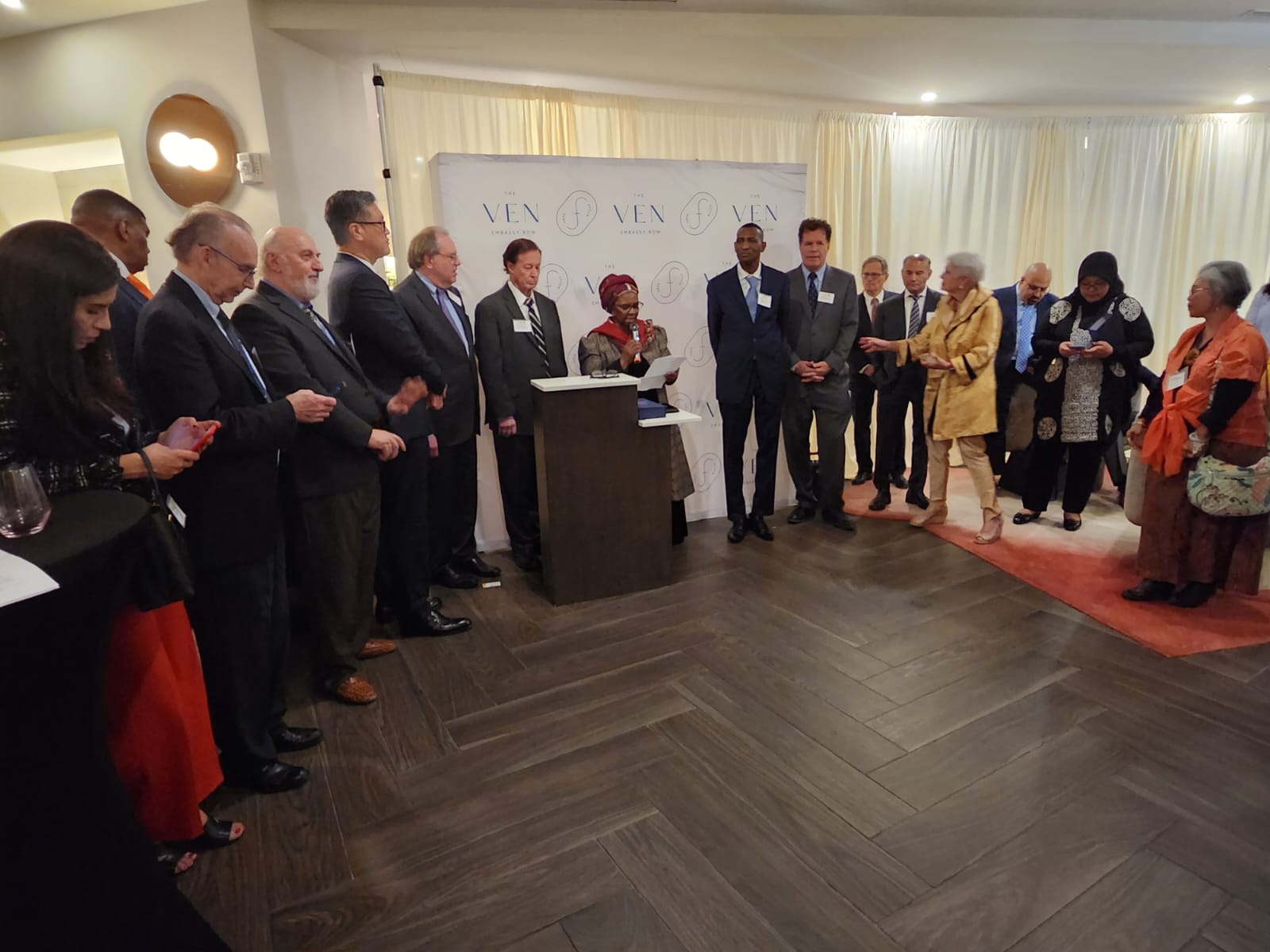 "In South Africa, more than one hundred thousand lives have been lost due to COVID-19. So, we accept this Award with great humility. I would also like to recognize all those who worked tirelessly during the height of this pandemic, in particular, health workers who sacrificed their own lives to save the lives of others," Ambassador Mfeketho said in remarks upon receiving the award.
The South African Envoy also lauded the handwork done by the scientists, the excellent cooperation between the public and private sectors, and leaders in government with special mention for President Cyril Ramaphosa for his stewardship. The Award received will ultimately get to him, Ambassador Mfeketho said.
Other awardees of the evening were the Embassy of Indonesia and Victor Shiblie, Publisher and Editor-in-Chief of Washington Diplomat. Speakers at the event included the President and Founder of the Eurasia Center of America Dr. Gerry Jenco who used the occasion to emphasize his organization mission, goals, and future actions.
Attendees, over a hundred from diverse sectors and backgrounds, including diplomats, business executive, students, and the media, enjoyed an art exhibition as a part of the event.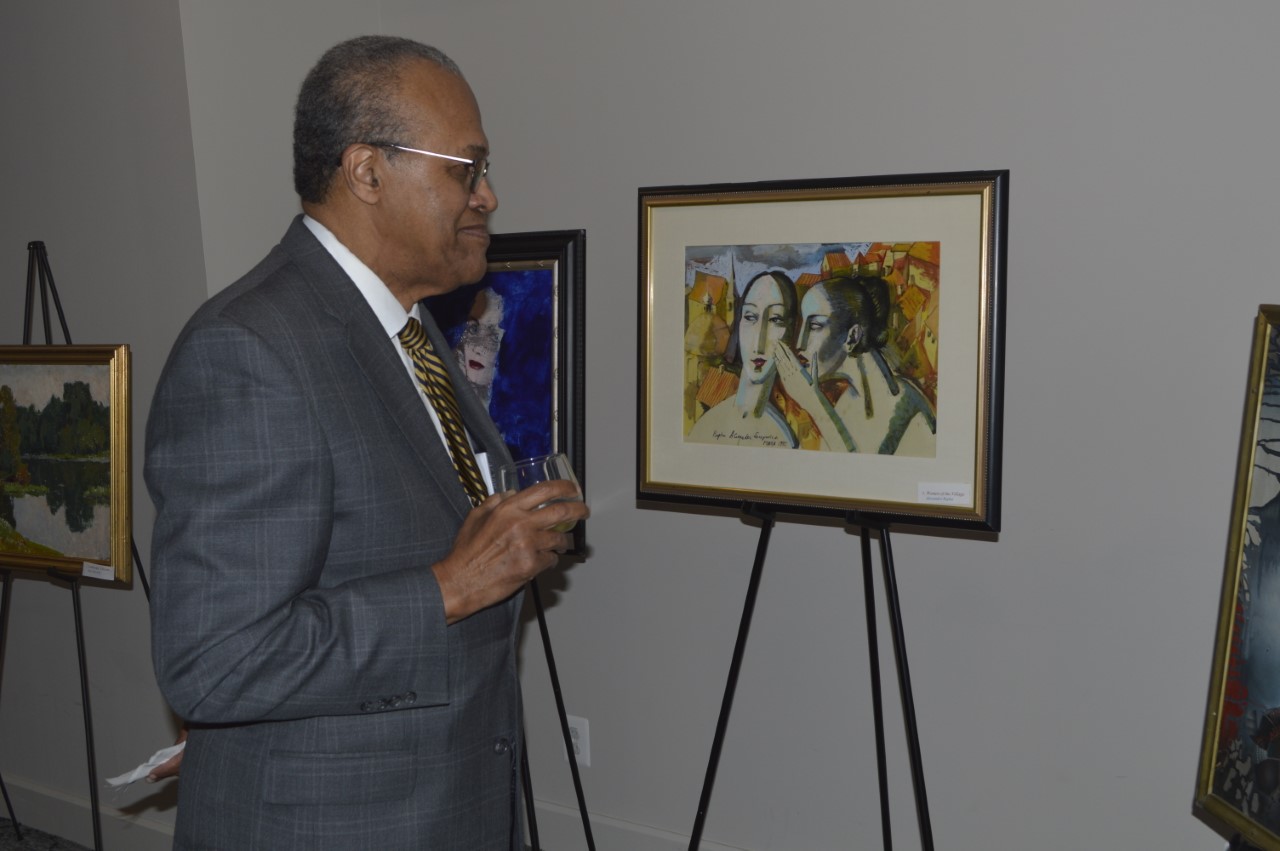 The -Eurasia Center was founded to educate not only the American public but also the world community about the important relationship America has with different parts of the world including the continent of Africa. The organization seeks to enhance America's awareness, knowledge, and understanding of the European, Asian and African countries in order to build positive relations for world peace, economic progress and development. The ECA newly created Uplifting Africa Program is designed to shed light on the positive steam on the continent considered by many as the last frontier of the development given its dynamic population growth and its immense natural resources.