Zambia: LGBTIQ Community Decries Lack of Equal Access To Health Care Services ,Other Amenities
By Kelvin Mbewe ,Lusaka, Zambia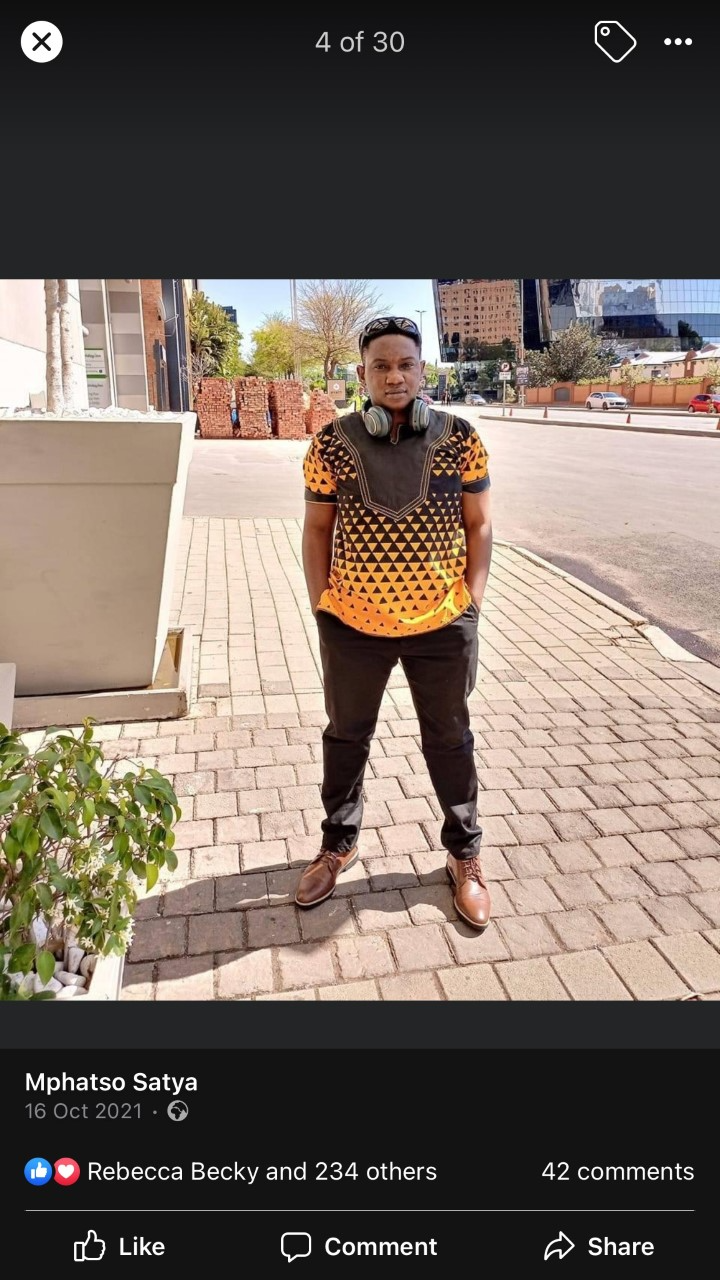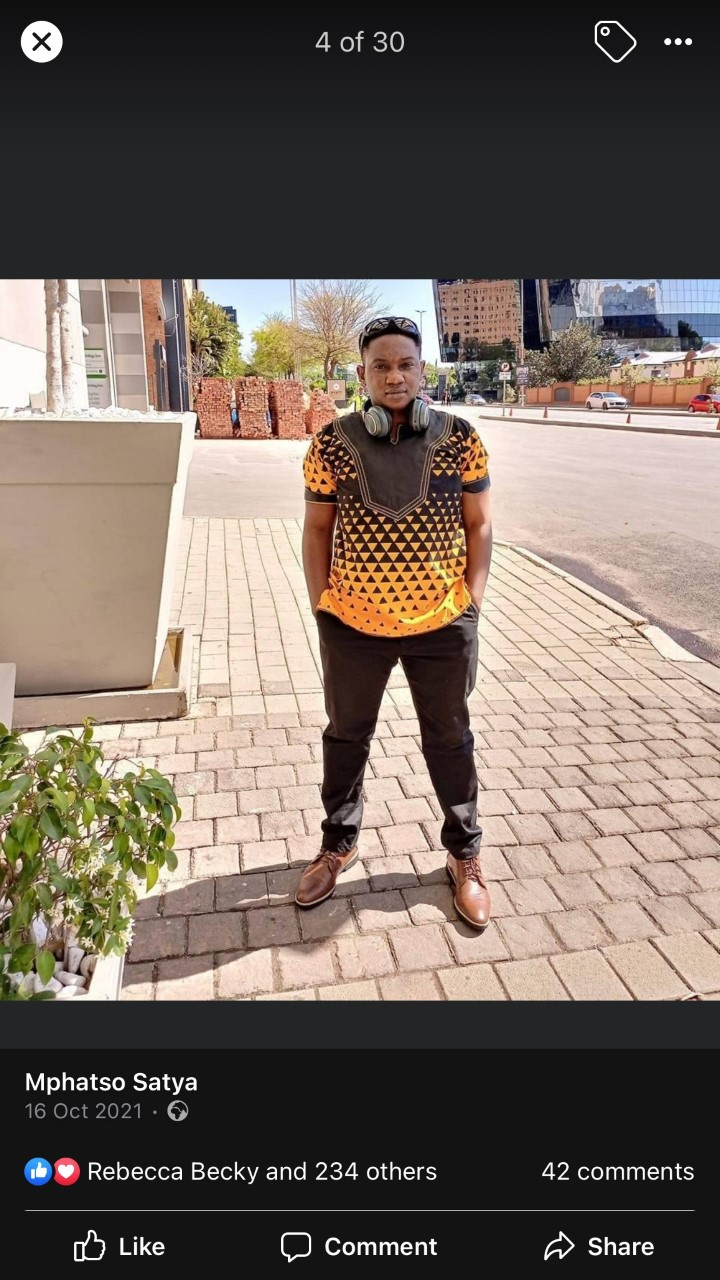 "I don't think it is a mental health issue and I don't think it's about nature or how you where raised, I don't think anyone can turn you lesbian, gay,bisexual, transgender, intersex, or queer(LGBTIQ), you have to be born in a certain way to be that sexually inclined. I have a friend that I grew up with, if you look at him, you can never think he is bisexual, he likes me but he is married to a woman and he has got three children. Growing up we all knew that he likes men but because society dictates that he should get married and have children. He never had male friends. He was our friend,"This is Chanda Kabweles' view on people that are part of the LGBTIQ community in Zambia.
According to Chanda LGBTIQ has been there for some time but the problem is how to explain it for people to understand.
Despite the Zambia being a signatory to the Southern Africa Development  Community (SADC) protocol on gender and development, most people in the LGBTIQ community have confirmed encountering challenges in accessing health services because of there sexual orientation.
With regards to sexuality the protocol says that member states in the SADC Treaty (Article 6(2)), should not discriminate against any person on the grounds of, inter alia, sex or gender.
Is Zambia living up to this protocol with regards non discrimination of health care provision on grounds of sex?
The National HIV technical advisor in the Ministry of health Dr Suilanji Sivile says Zambia is adhering to the SADC treaty by providing health care services for all despite their sexual orientation.
He said this recently at a Media Science Cafe (MESICA) meeting that was comparing health care delivery between Zambia and Bostwana.
Despite being a signatory to this protocol and Dr Siviles assurances, some People in the LGBTIQ community are saying they feel discriminated against when they seek healthcare, especially in public institutions.
Wendy Chatowa (Not real name)is a 36 year old female that is attracted to her fellow women making her lesbian.
Ms Chatowa says she has been attracted to women for as long as she can remember.
She says she has not visited a public health institution ever since a health worker at a named center offered her counseling instead of health care.
Ms Chatowa says she now prefers to go to private clinics when in need of health services.
However she says the less privedged members in the LGBTIQ have continued encountering challenges to accessing health care because most of them cannot afford private health services.
"The feedback from our colleagues is that  most times they do experience stigma and discrimination which come in the form of attitudes from the health care providers, maybe because of how you look or how you dress. You get certain looks and how you are made to feel unwelcome. Especially if you present yourself in a way where you stand out," she said.
She attributes what she calls judgement from health care providers to lack of information and the country's health care system which is tailored towards heterosexual individuals.
"When it come to sexual and reproductive health rights, information about sex, about how to protect yourself is all very tailored towards heterosexuality, so even when you are looking at materials or messaging targeting around safe sex, HIV, reproduction is very tailored towards a man and a woman," She said.
She says this has left a big gap in terms of people who don't fall within that boundary. (Heterosexuality).
According to Ms Chatowa the situation has slightly improved from what it was before.
She however still notes that there is stigma and discrimination and lack of tailored information.
"Some health care providers are being sensitized on human rights, sexuality, sexual orientation and all but there is still a big gap because what happens when those people that you have been trained change jobs then you remain with a gap," she said.
Some of the improvements in the health care provision for the LGBTIQ community is that Ms Chatowa has noted is the availability of water based lubricants in the clinics.
"It wasn't very common because they were associated with homosexuality which seemed to be undesirable but with the coming of Non governmental organizations (NGOs) lubricants have become common even in health facilities but it is not constantly available but it is a key commodity for peoples health,"he said.
Ms Chatowa recounts what she calls her dreadful experience with a named health worker.
"I remember some years back going to the hospital because I had a persistent cough. When the tests were done, I had tested positive for tuberculosis (TB). At that time when you tested positive for TB they had to recommend that you get tested for HIV which I was okay with doing but when it came to the counseling part the health worker told me about how you can get HIV and then I opened up and said I don't have sex with men so the information she was giving me was not useful,"she says.
After her revelation, she says the conversation changed completely and that the health worker started quoting the Bible and what it says about homosexuality and that she wrote down Bible verses for Ms Chatowa to go and read at home.
"I just completely disconnected at that point because that wasn't her job as a health care provider, she was supposed to give me the correct information that I needed based on my life and my experiences instead of quoting the Bible. And because of that I didn't feel comfortable going to that health institution because of that,"she said.
And when asked if she thinks the said attitude by health workers directed towards LGBTIQ community is the reason for the high disease burden, Ms Chatowa is agreeable to this fact.
"HIV is there among the LGBTIQ community, from a couple of projects that we have done in the last three to four years on the key population. But am not aware of a survey that has been done strictly for the LGBTIQ community. What I know is that there is prevalence rates for HIV in the key population, sex workers, transgender, youth, migrants. Part of this is due to stigma and discrimination that comes from health care settings, " she said.
She says she knows one transgender woman that tested positive for HIV three years ago and that her explanation was that she didn't have accurate information on issues like anal sex and lubricants.
"At that time lubricants where only available in LGBTIQ organizations and because she didn't have information on the type of sex she was having and health care centers at that time where so discriminatory such that one could not access such information. Years down the line she tested positive for HIV and attributes this to the lack of knowledge at the time when they were exploring with their sexuality,"she said.
Ms Chatowa is certain that stigma and discrimination from health care providers will keep people away from health services and continue engaging in unsafe sex practices.
She says many people in the LGBTIQ community say that they are afraid of going to the health care facility because of the experience from their friends.
"Someone goes to the clinic because they have wax on their anus and this health care provider calls other people to come and see what this patient has presented with, simply to shame him for conducting anal sex, so how can someone go back to such a health facility?Once people become aware of your sexuality or gender identity they have these beliefs within themselves and off course they will get away with it because they don't know where to report violation of ethics by health care providers which they do on so many occasions,"She said.
In her opinion health care providers need to be schooled issues of health among the LGBTIQ community to ensure that they get health care equality.
"It is very expensive and unsustainable to train a certain group of people in about five days then they go back to their work. It is not a sustainable intervention, it needs to be part of their curriculum for them to understand that human beings are different and because of this difference, people will have different needs in terms of health care and other commodities,"  she said.
Ms Chatowa is also of the idea that people in the LGBTIQ community must also be sensitized on their rights with regards to health care.
"Second thing that should be done is that people need to be aware that health care providers work under a code of ethics and that there is a body that regulates this conduct. A lot of people don't know that you can report health care providers that present stigma and discrimination, most people will just go away and shun health care services from there," She said.
She adds that health care providers also have to take their code of ethics seriously.
"Sometimes there are gross violations and people don't know.Yes there are NGOs that provide undiscriminatory health care but we all pay tax and must be able to access health care even from public institutions without stigma and discrimination because it is not only heterosexual people that pay tax,"She said.
Mphatso Sakala is the Executive Director for the intersex community in Zambia.
Planned Parenthood (PP) describes intersex as a person is born with a combination of male and female biological traits and that there are several different intersex conditions.
Mphatso has features of a man but he says he is a woman and insists that he must be addressed that way.
Ms Sakala equally has a bone to chew with the health care system in Zambia and how it discriminates people in the LGBTIQ community with regards health care provision.
"We have numerous challenges that start at birth, the way we are recorded in the hospitals when we are born. We are not included, we are forced into the binary of either male or female. Then later when we start accessing health services, doctors don't know because we are placed male and female. You find that medical services are not speaking to our needs," She said.
Other challenges that Ms Mphatso cites as challenging the intersex community health wise is the fact that the government has not taken interest to know how many they are in Zambia and how they behave sexually so as to provide the right health care.
"The actual statistics are not there, even the government itself has not taken up that initiative and we are into census and I doubt if the government has considered registering intersex people, I don't even know how I will be recorded because I I won't be recorded as male, am not male. My needs are for both a male Person and a female person. There is no data or interest to even know what kind of sexual behaviors intersex people engage in,"she said.
She recalls going to UTH in search of a gynecologist and upon requesting for one he was looked at funny by health personnel because she posses male features.
And Sylvester Ngoma (not real) is a man that is attracted to other men or gay in other words.
He says has been this way for as long as he can remember.
To prove this fact, his posses when he was about 7years show that he has female traits.
Mr Ngoma, does not agree with Dr Siviles statement that there is equal access to health services for all inspite of their gender or sexual orientation.
"That one is a lie. There is a clinic at UTH which is at UTH very few people know about it. It is specifically for Lesbian people, gay, it is only for the privileged and u find that you are looking for lubricants but they rarely have it,"he says
He says he has however never experienced any discrimination the times that he goes there.
"I would just request that government opens up a lot more clinics that are in the LGBTIQ community because people are catching diseases and they are dying. People like us get infected fast, so I would request for the availability of condoms and lubricants. The population is increasing, it's just that others are shy of coming out,"he said.
Mr  NgOma recently had an interview with this reporter on LGBTIQ safety in the country after President Hakainde Hichilema said there will be no gay rights in Zambia.
He says that interview has flooded his Facebook inbox with a lot of solidarity messages from people in the LGBTIQ community expressing their displeasure at the President's comment.
And when contacted for a comment UTH public Relations Manager Natalie Mushikolo refused to comment on the matter.
"Who told you about that? That is not true, tell your sources to be truthful ," she said.
And when asked if it was possible to engage the hospitals superintendent, Ms Mushikolo to all that to happen.
"Zambia does not allow LGBTIQ to exist, why should the country have a hospital for such people. I can't even give you the number for the superintendent. He will tell you exactly what I have said," she said.
What will the future bring with regards equal health care provision for all in Zambia?
Only policy makers can better answer this question.