U.S., Malawi Sign $350M Infrastructure Grant
By Samuel Ouma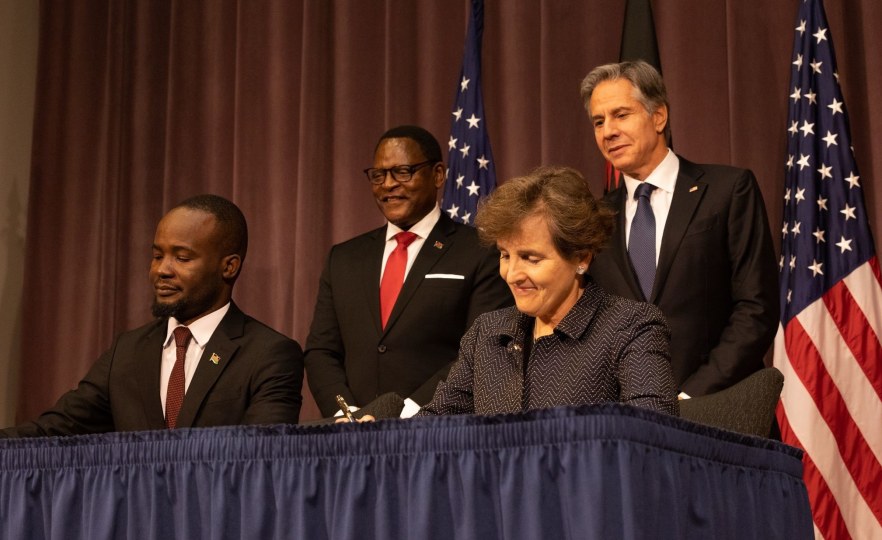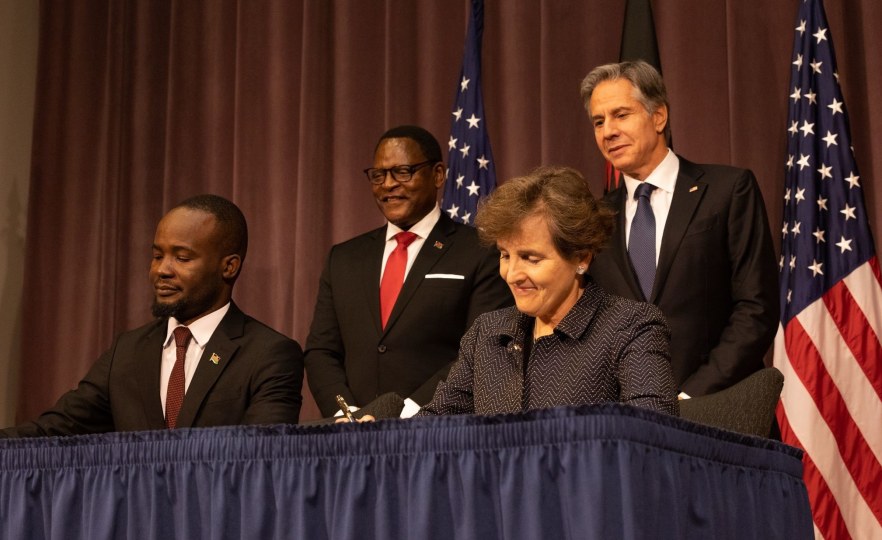 The U.S. Secretary of State Antony Blinken and the President of Malawi Lazarus Chakwera, on September 28, 2022, signed a Transport and Land Compact deal worth $350 million.
U.S. Millennium Challenge Corporation (MCC) Chief Executive Officer Alice Albright and the Malawi Minister of Finance and Economic Affairs Sosten Alfred Gwengwe signed the contract on behalf of Blinken and Chakwera.
"This agreement opens a new chapter in the partnership between the United States and Malawi," said Secretary Blinken, Chair of MCC's Board of Directors.
"A partnership] that builds on our close collaboration over decades, our shared democratic values, and the joint vision for a prosperous, stable, resilient Malawi…Malawi will take the lead in putting these plans into action. Like all MCC endeavors, these projects will be transparent, collaborative, and built to meet the highest standards of quality," added Secretary Blinken.
The Malawi Transport and Land Compact, which includes an additional $26.5 million contribution from the Malawi government, aims to reduce transportation costs by upgrading more than 300 kilometers of roads to connect farmers to markets and strengthening the land administration of the country.
"We are proud to continue our longstanding partnership with the Government of Malawi, which will have brought, in total, more than $747 million worth of transformative projects to the country once the infrastructure projects from our latest program are complete," said Albright.
"Altogether, MCC's grant programs in Malawi are expected to benefit more than 12 million people, roughly half the total population, while cutting across key sectors such as transportation, power, and agriculture.
These investments, coupled with key policy and institutional reforms in the country's land sector, will facilitate additional private-sector investments and directly benefit Malawi's greatest resource — arable land."
Albright added that MCC had invested more than $9 billion in 25 African countries. These investments are expected to benefit more than 90 million people, including 5.3 million Malawians from the new Malawi Transport and Land Compact.
On his part, President Chakwera expressed his gratitude to the U.S. government for their partnerships in developing Malawi.
"This is a very important program for Malawi, and a testament, not only to the longstanding relationship between Malawi and the United States, but also to the progress Malawi has made in recent months to meet the exacting standards of MCC's scorecard, [and] the policies we have implemented for the advancement of government, economic freedom, democracy, investments, and the fight against corruption," said President Chakwera.
MCC and the Malawi government first partnered in 2004 with a $20.9 million threshold program and again in 2011 with a $350.7 million energy-focused compact.
The prior MCC-Malawi compact built the infrastructure Malawi needed to connect to the Southern African Power Pool, expanded access to reliable power through the construction and refurbishment of 22 substations and 367 km of transmission and distribution lines, delivered an additional 12 megawatts of clean energy to the country, and supported the reforms necessary to bring independently-produced power onto the Malawian grid.