Truth-telling, Reparation, Reconciliation, Reconstruction and Reforms are crucial for a peaceful Cameroon – PJCI
By Boris Esono Nwenfor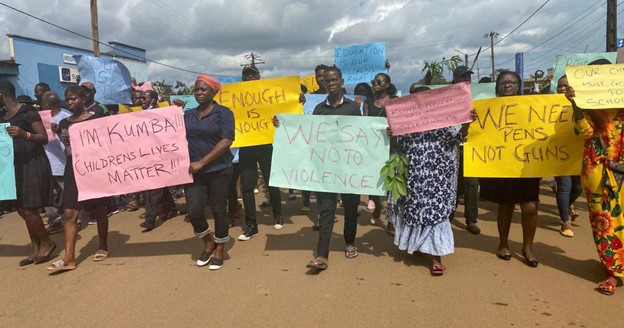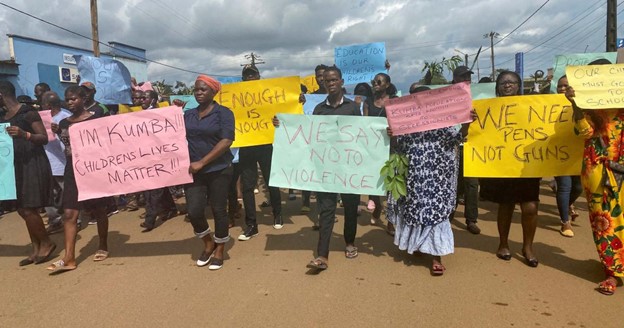 The Peace-In-Justice Cameroon Initiative (PJCI), says for there to be a peaceful Cameroon, there needs to be truth-telling, reparation, reconciliation, reconstruction and reforms need to take place.
"PJCI for one and a half years has to concrete the institution and developed content. This phase has been completed leading this stage of calling on all other CSOs and frontline actors to climb on the PJCI platform for everyone to bring qualitative contribution to achieve this lofty agenda," a note sent to Pan African Visions stated in part.
Tonteh Walters Fekembie, evangelist and acting chair of the PJCI Steering Committee states that: "As a neutral entity, the PJCI believes truth-telling, reparation, reconciliation, reconstruction and reforms are crucial for a peaceful Cameroon.   I invite all CSOs and stakeholders to reach out and join in PJCI's pursuit of sustainable peace."
Cameroon's Anglophone regions have been engulfed in turmoil since late 2016 when English-speaking lawyers, students and teachers began violent protests against what they saw as their continued under-representation and cultural marginalization by the central government dominated by French-speakers. They have consistently argued for the return of the federal state system while others yet, prefer to secede altogether.
French and English are both official languages, a heritage of Cameroon's colonial past as a colony of both France and the United Kingdom from 1916 to 1960/61. Eight out of the 10 regions are primarily Francophone, representing 83% of the country's population and two (in the northwest and southwest) are Anglophone representing 17%.
The situation has left the country politically, economically and socially divided and unstable with thousands of lives lost, more than 170 villages destroyed and displaced more than half a million people.
Several attempts by the Cameroon Government to resolve the crisis including enacting a law that enables the Northwest and Southwest regions to "benefit from a special status founded on their linguistic particularity and historic heritage" have failed to calm emotions.
Francis Tazoacha, Analyst and Director of Peace and Security Division at Nkafu Policy Institute and Steering Committee member at the PJCI notes that: "The stakes are high and Cameroonians continue to suffer.  All efforts to put an end to the conflict have been limited.  I'm optimistic that grassroots, locally-led Cameroonian peace initiative, coordinated by CSOs on a neutral platform, is the path to peace."
The Peace-In-Justice Cameroon Initiative (PJCI), promoted by Dignity First International (DIFI) for and on behalf of all willing CSOs, with technical support from the Canadian International Institute of Applied Negotiation (CIIAN), is interested to engage both parties in a series of discussions. PJCI is a non-profit coalition that aims to unite civil society organizations within and outside of Cameroon along with other relevant state institutions to build an effective results-oriented mechanism to drive a sustainable peace process in Cameroon.
The PJCI platform unites both private and public professionals and CSOs, aiming to facilitate an end to the national discord.  This will involve preparing and offering a neutral, trusted platform, geared towards sustainable peace through supervised trustworthy dialogue comprising stakeholders from across the social, economic and political spectrum including southern Cameroonian intellectuals, community leaders, think tanks, leaders of armed resistance forces, Francophone leaders and elite, and government representatives, to progressively speak with each other and get hard on the challenges to peace, not on one another.
The PJCI is a fresh initiative and will be fostering inclusive dialogue and conflict management capacity from national to sub-national and global levels. PJCI will promote actions that enhance safety and security, disarmament-demobilization and reintegration (DDR) and security sector reform. PJCI Strategic Action Plans are avenues through which to realize the rule of law and respect for human rights. In addition, other programs will facilitate access to justice for grassroots populations and develop Emergency Relief Schemes that focus on the quick delivery of essential basic needs and social services to vulnerable communities, IDPs and refugees.