Ten Retirement Perks For Kenyan Former President Uhuru Kenyatta
By Samuel Ouma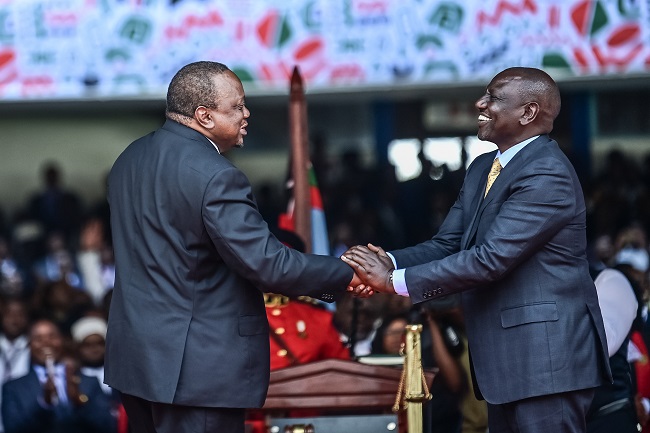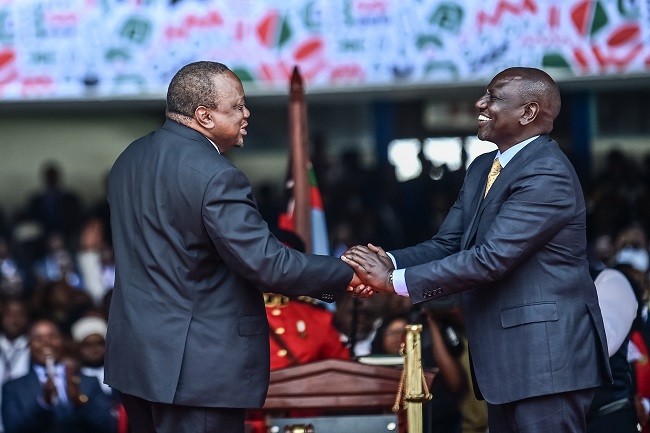 Uhuru Kenyatta officially ended his tenure as Kenya's fourth President on Tuesday, September 13, 2022.
This followed the swearing-in of the fifth president of the country, William Ruto, at Moi International Sports Complex, Kasarani, yesterday.
Even after retiring, the former head of state is entitled to ten benefits as indicated in Kenyan Constitution.
The Presidential Retirement Benefits Act of 2013 guarantees the retired President a sizable retirement package.
The act states that Kenyatta is entitled to a lump sum payment on retirement equal to one year's salary for each term served. He will be paid a lump sum of Ksh39.6 million ($328903).
He is also entitled to a monthly pension of Ksh1.15 million ($95514).
Retired Kenyatta will also be receiving a Ksh216,563 ($1798) monthly fuel allowance, Ksh.332,062 ($2757) monthly house allowance, a Ksh216,562 ($1798) monthly entertainment allowance, and Ksh332,062 ($2757) to cater for his monthly electricity, telephone and water bills.
Former President Uhuru Kenyatta has the right to at least 30 office and home staff members, including two personal assistants, four secretaries, four messengers, four drivers, and up to six security guards.
He will also be provided with security at his urban and rural residences.
Kenyatta will also be given two four-wheel drive vehicles of his choice, which will be replaced every three years.
The government is also required to provide Kenyatta with suitable office space, not exceeding 1,000 square meters, and appropriate furnishings, equipment, and personnel.
Kenyatta and his wife, Margaret Kenyatta, are entitled to diplomatic passports, domestic and international travel allowances of up to four trips per year of no more than two weeks each, and access to the VIP lounge at all Kenyan airports.