Sierra Leone : Kingmedo Tech Unveils New App To Ease Academic Grading
By Ishmael Sallieu Koroma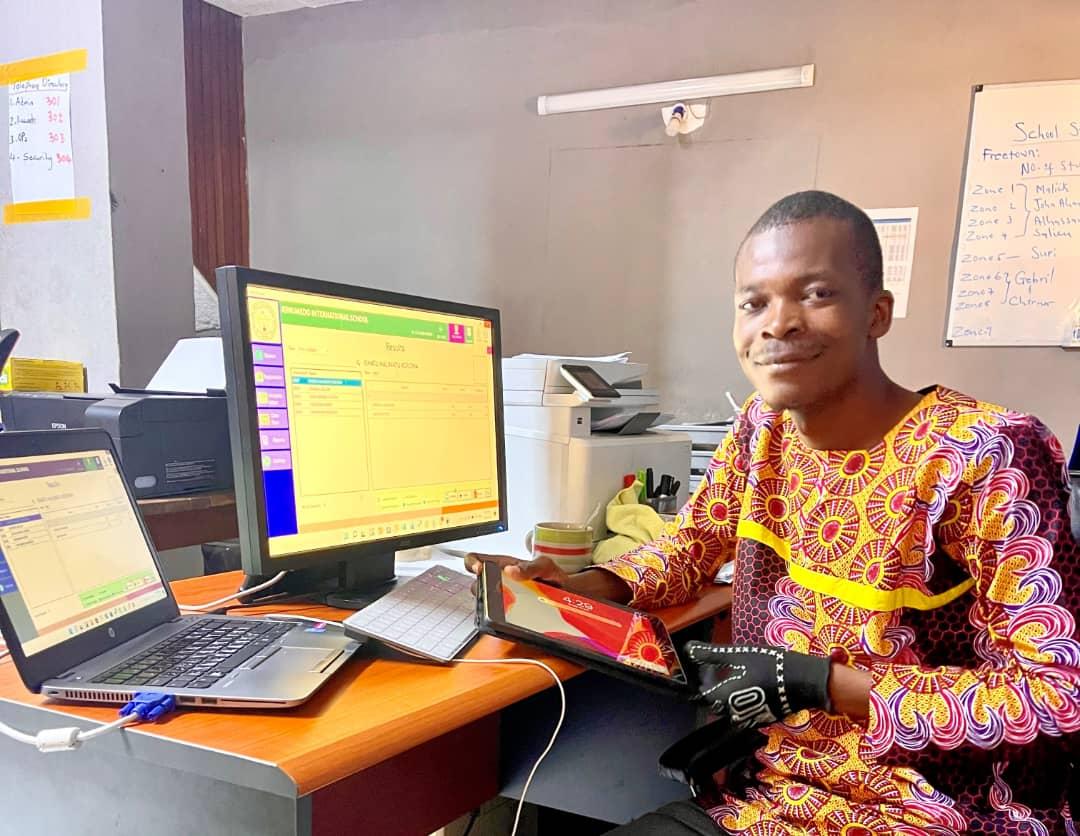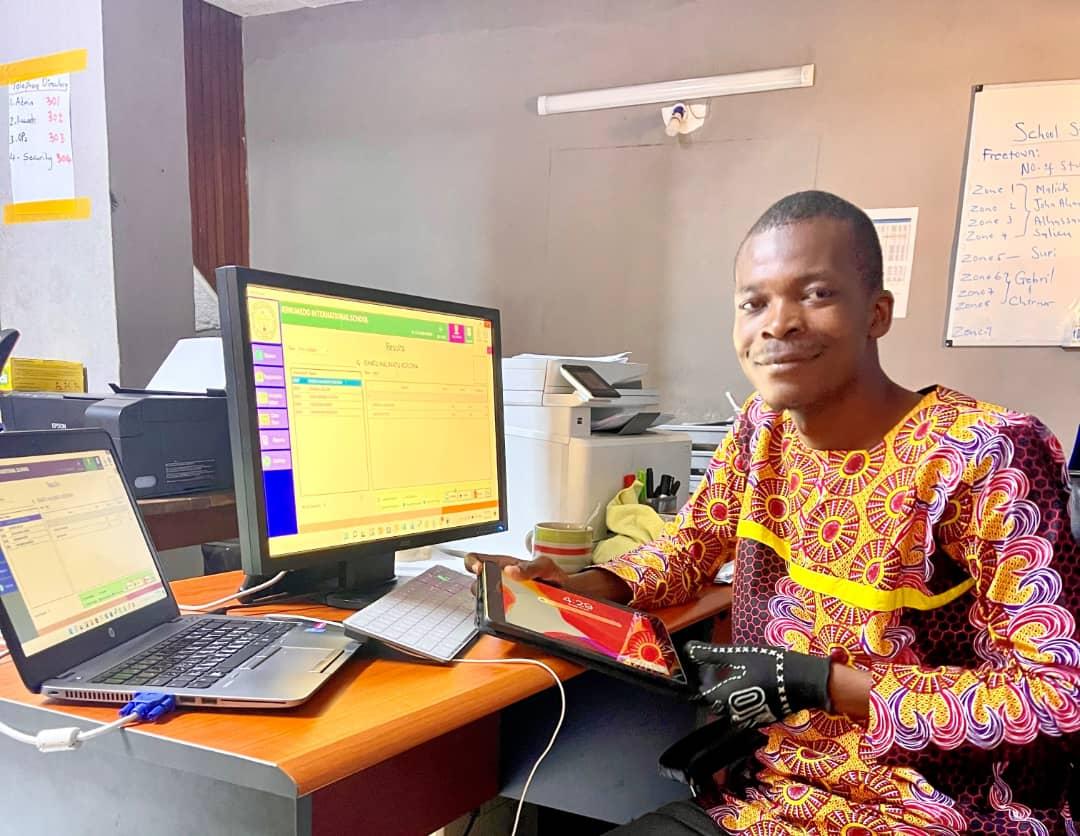 The Chief Executive Officer of Kingmedo Tech Solutions, Mohamed Bangura has said that his latest app SierraGrade which he has developed will help schools and teachers in the making of report cards and collating of grades easier in the country stating that '' I have observed many challenges faced by colleagues teachers in preparing in collating grades and producing student report cards''
Speaking in an exclusive interview with Pan African Visions on Monday 7th July 2022, Mohamed Bangura said, as a school teacher himself with 7 years' experience, he said, he has observed the many challenges faced by colleagues' teachers in preparing and collating grades and producing student report cards thus decided to use his computer expertise and experience as a teacher to help reduce some of these issues which he said have no place for mentioning in other developed countries.
''Teachers including me will definitely appreciate such a software that will save them from the burden and the time consuming in preparing report cards. And it will break down the potential of making mathematical errors to 0.00%,'' he said.
Mohamed Bangura said that the SierraGrade app does not require internet availability and can be installed on any windows desktop or laptop as it is built to be completely off line based but said as a company they are going to monetize the app, adding for them it is not just about making money but to contribute to the development of Information technology in the country.
''We decided to give a new name to this app (SierraGrade), which has to with mainly, keeping students and teachers records and provide easy and yet improved computerized report cards. The app is built to fit into the operation of any school in Sierra Leone, starting from Nursery level, Primary, Secondary and even Tertiary institution, as far as examination and result management is concerned,'' CEO Kingmedotech added.
The Tech- and award winning app developer went on to say that in 2017, he also developed an Automated School Management System, which he said was to complement the efforts of teachers and school administrators in their day to day functions by lifting up the paper method of handling students records, school fees, and producing students report cards but said, it didn't make the much anticipated sales.
''This automated system did not do well in the market owing to the fact that it is a web based application and it requires internet connection to utilize it. The fact remains that Internet facility is still a challenge for schools in this part of the world, did not allow us to make the much anticipated sales that the app is due,'' the award winning app developer revealed.
When asked about the future of technology in education in Sierra Leone, he replied ,'' Sierra Leone is still a virgin as far as the implementation of ICT or technology in education is concerned'' but added that the country  still have the challenge in implementing simple and yet costly technologies in our curriculum.
The software development company CEO added the country is gradually moving towards the advancement of technology and awareness but said there is still a mountain to climb comparing other countries across Africa in terms of use and accessibility.
''The future is very clear, as technology has to offer more to countries who have taken the challenge implement or embrace technology in their curriculum of teaching and learning. Yet our children are gradually becoming very much aware of technologies but the million question is that, are they using it to help them improve their learning? No, social media and other forms of technology has woefully override the attention of young students here and have directed them to something else which I often referred to as a complete waste of time,'' CEO Bangura lamented.
The 2017 UNDP award winner 1st male runner –up innovator, lamented the challenges he is facing as an innovator and computer programmer, chief among them he said is the limited resources, access to electricity, proper internet facility and lack of sponsorship but said these challenges cannot debar him from moving forward.
''To make these products reachable to people, I will be embarking on a tour to schools and other institutions' of learning in order to conduct a demographic presentation to teachers and schools administrators. I will also use the social media especially Facebook by posting flyers that describe our products accordingly. Potential customers can also reach us by visiting our official website @ www.kingmedotech.com or via email info@kingmedotech.com ,''
The Information Technology graduate also said that as a company they have also developed another app called HRkingmedo, which he said was developed to serve two purposes adding that the app will serve as a registration as well as a verification system.
''For example, if a company is dealing with a group of people whose personal details needs to be stored electronically and at some point the information of these people needs to be verified or updated, HRkingmedo can handle such operations. In simple terms, NGOs can use this system in projects that has to with beneficiaries and these beneficiaries' records needs to be duplicate free and error free. This app can help the issuing out of slip with a generated QR  code which is unique for each beneficiary and through this slip, the record of these beneficiaries could be verified without any misrepresentation or duplications,'' the IT graduate explained.
The IT graduate further explained that the said app is also used to keep track of employees' attendance in any institutions which he said has three modes of accepting attendance by scanning QR codes, entering pin code or taking pictures of employees.
''The app is also a complete database for staff members or any group of people in any institution, since it has a detailed form for capturing full details of members in an institution, with their pictures, designation, phone numbers, to name but few. It provides a quick search for any record by simply scanning the slip of any employee in the database. It also provides daily, and monthly reports of staff attendance in a company or institution of learning''