S. Sudan: Commissioner Killed With 11, New Rebel Group Claims Responsibility
By Deng Machol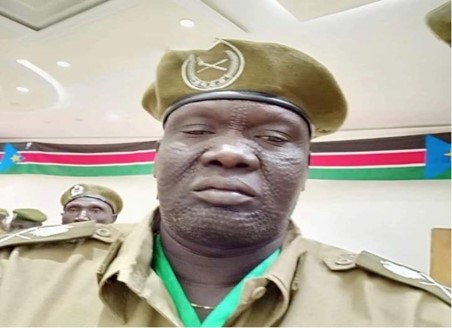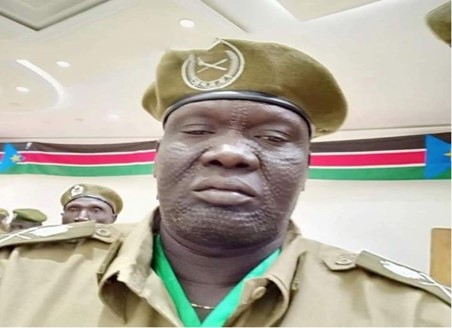 JUBA, South Sudan – At least 12 people were reportedly killed, including Commissioner of Mayom county in South Sudan's Unity State following fierce fighting on Friday.
A new rebel group claimed responsibility, vows to liberate a country in shortest time as peace government nears to elapse.
The Mayom County's Executive Director, Gatdet Gany Madut released a document showing that there were 12 people killed, including the commissioner and 13 others wounded, following a vicious attack.
The rebel forces also burnt the homes and markets.
But a press statement linked to the rebel group, Gen. Buay claimed the responsibility, while congratulates his gallant forces for capturing Mayom town.
Gen. Buay, a former military commander in the country's military, was charged for planning a rebellion and controversially stripped of his rank.
Gen. Buay said his forces is committed to liberate the people from the dictatorship policy of divide and rule along the tribal lines.
"It is an optional for the SSPM/A to choose violent means because all forms of peaceful and non-violent means have failed," said Gen. Buay. We are left only with an armed resistance to liberate our people by unseating this despotic regime in the shortest time possible and install a democratic system of governance. "
He added that his forces is committed to minimize unnecessary suffering of civilians, including the humanitarian agencies.
But Gen. Buay warned that the international oil workers in Western Upper Nile and Upper Nile regions to be evacuated within one week time to avoid being caught in crossfire.
The SSPDF has confirmed it and says the forces have been dispatched to pursue an armed group that attacked the house of Mayom County the Commissioner, of killing him and several other members of his household.