Thirteen Kenyan Nurses To Leave for the UK
By Samuel Ouma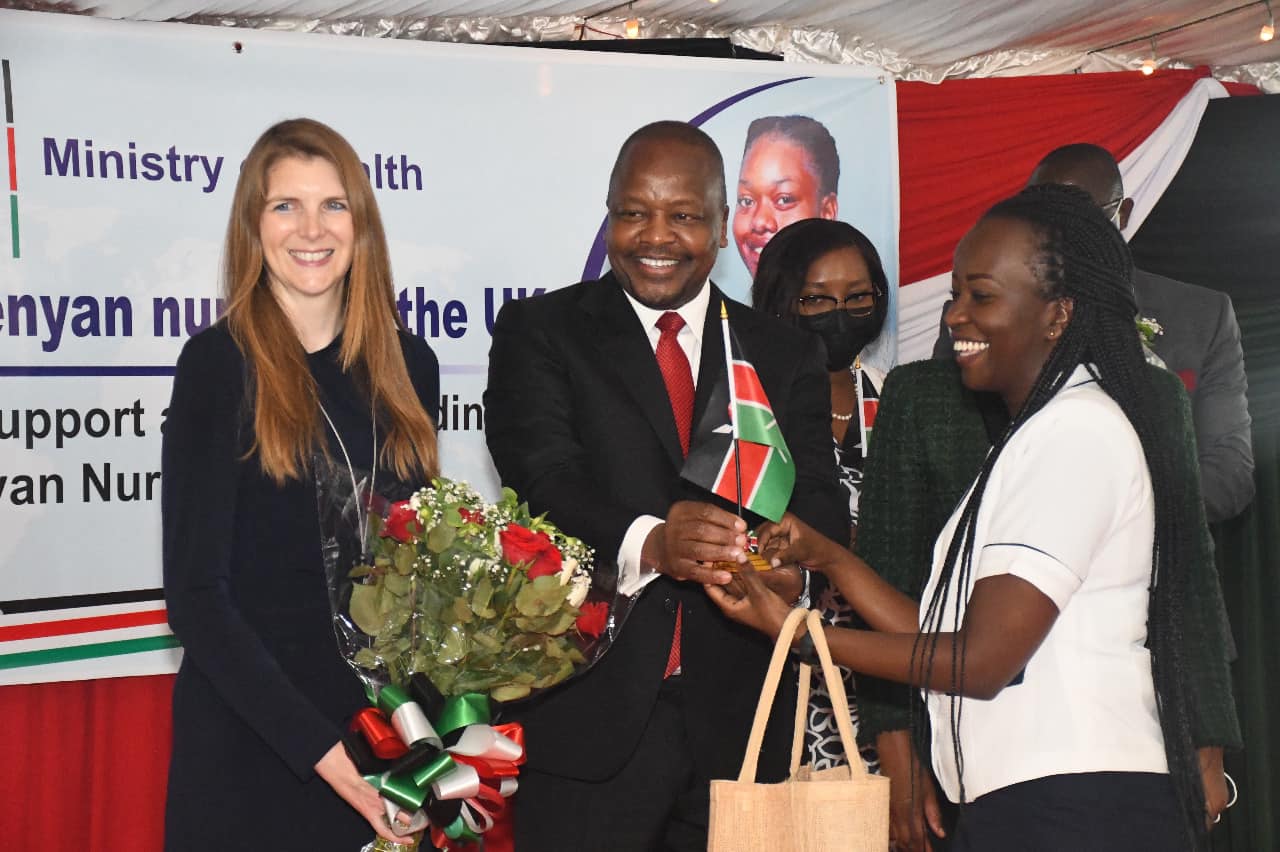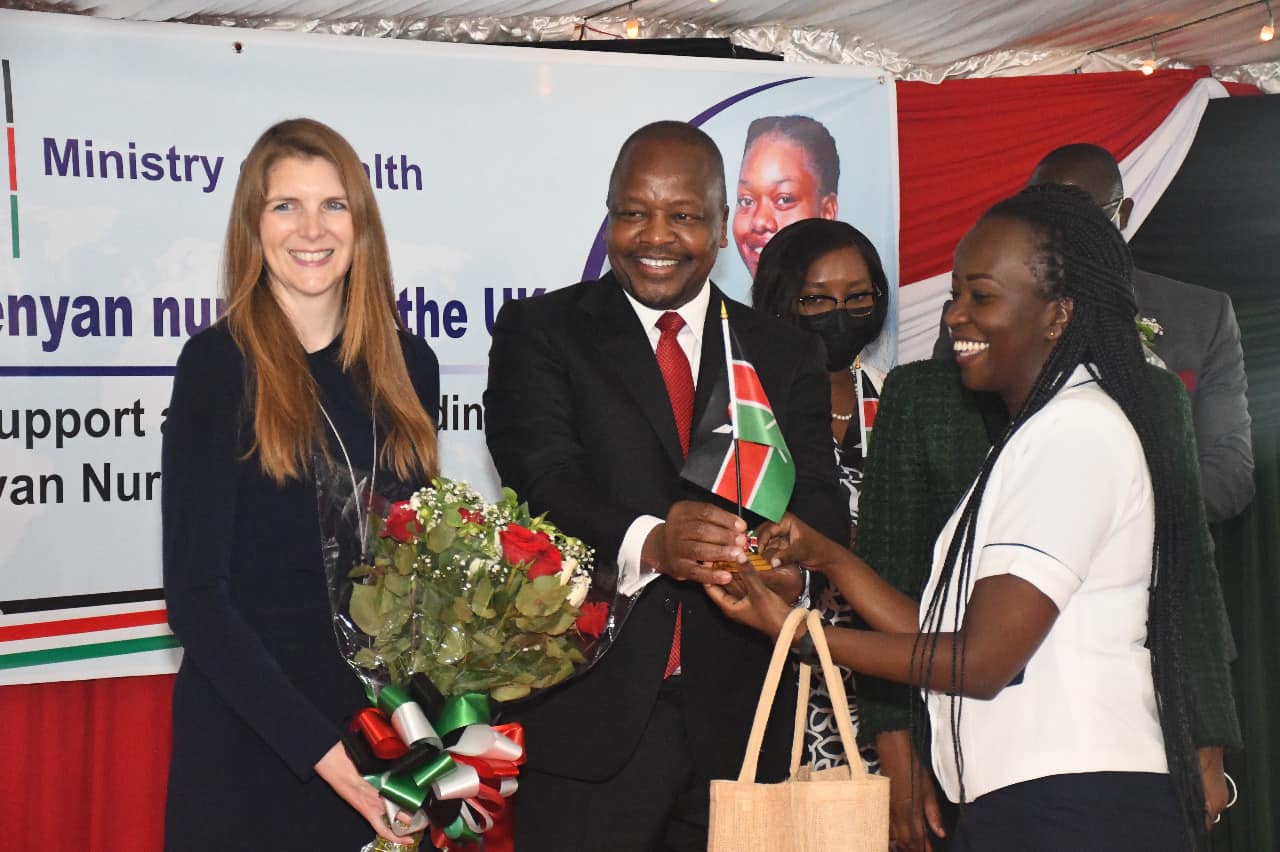 The first batch of Kenyan nurses recruited to work in the United Kingdom is set to depart the country for their new workstation on Tuesday, June 28, 2022, as part of the bilateral agreement between Kenya and the UK on the recruitment of the Health workforce.
The nineteen nurses have been recruited to the prestigious Oxford University Hospital, with 13 taking off on Tuesday, while the remaining 6 will depart in two weeks' time after completion of the clearance process.
During the flagging-off ceremony, Health Cabinet Secretary Mutahi Kagwe said 80 more qualified nurses have already passed the test and are currently awaiting review and possible placement in other hospitals in the UK. This as he lauded the role played by nurses across the globe towards the achievement of universal health coverage.
"Nurses are at the heart of the world's current health priorities, from fighting non-communicable and infectious diseases to addressing health emergencies and stemming pandemics," said CS Kagwe.
With Kenya having received many requests from different countries for Kenyan nurses, Kagwe said the Ministry of Health will set up a task force to deal with all the international recruitment for the health workforce in the country.
"We have currently received several requests from different countries for Kenyan nurses. This calls for a mechanism to manage the process as we also check and control shortage of specialized nurses and midwives in the country," he added.
He took the chance to congratulate Mercy Wasike, a Kenyan nurse appointed Deputy Chief Nurse in UK's National Health Service, urging those travelling to the UK to remain Kenya's ambassadors.
He said the agreement between the Kenyan and UK governments further allows for a smooth partnership in many other perspectives in the health sector, including education and continuous professional development.
Speaking during the ceremony, British High Commissioner to Kenya Jane Marriot said the flag-off was a key milestone in implementing the health workforce collaboration agreement.
"While Kenyan nurses and healthcare workers, in general, have worked in the NHS for decades, today marks the beginning of a new era of international recruitment of Kenyan nurses to the UK through a government-to-government arrangement," Marriot said.
She said the arrangement will expand beyond nurses to other cadres of healthcare workers adding that Kenya should put in place a system of rolling applications to meet the expected high demand.
President Uhuru Kenyatta and the UK Prime Minister, Boris Johnson, signed the agreement between Kenya and the UK on the recruitment of the Health workforce in January 2021.