Tanzania: Gen Mabeyo bids farewell to Zanzibar President after 6 years as Chief of Defense Forces
By Prosper Makene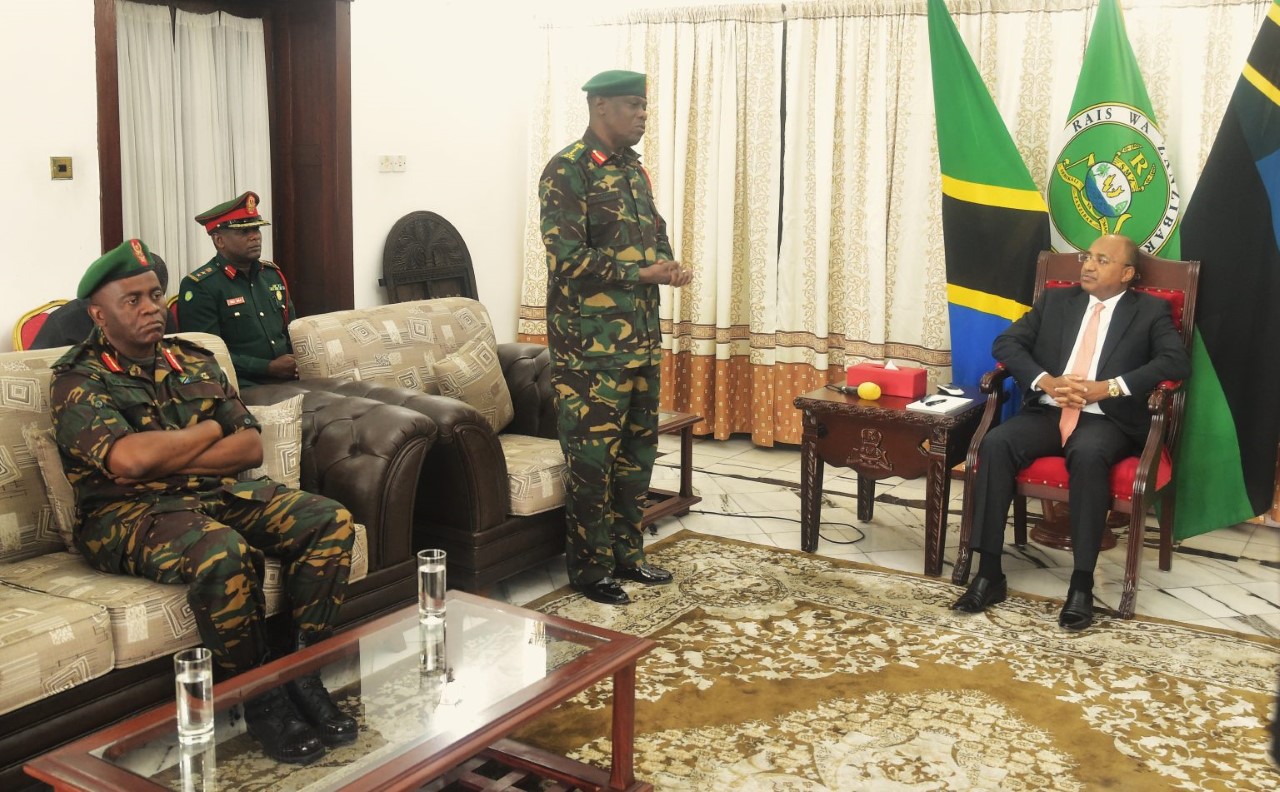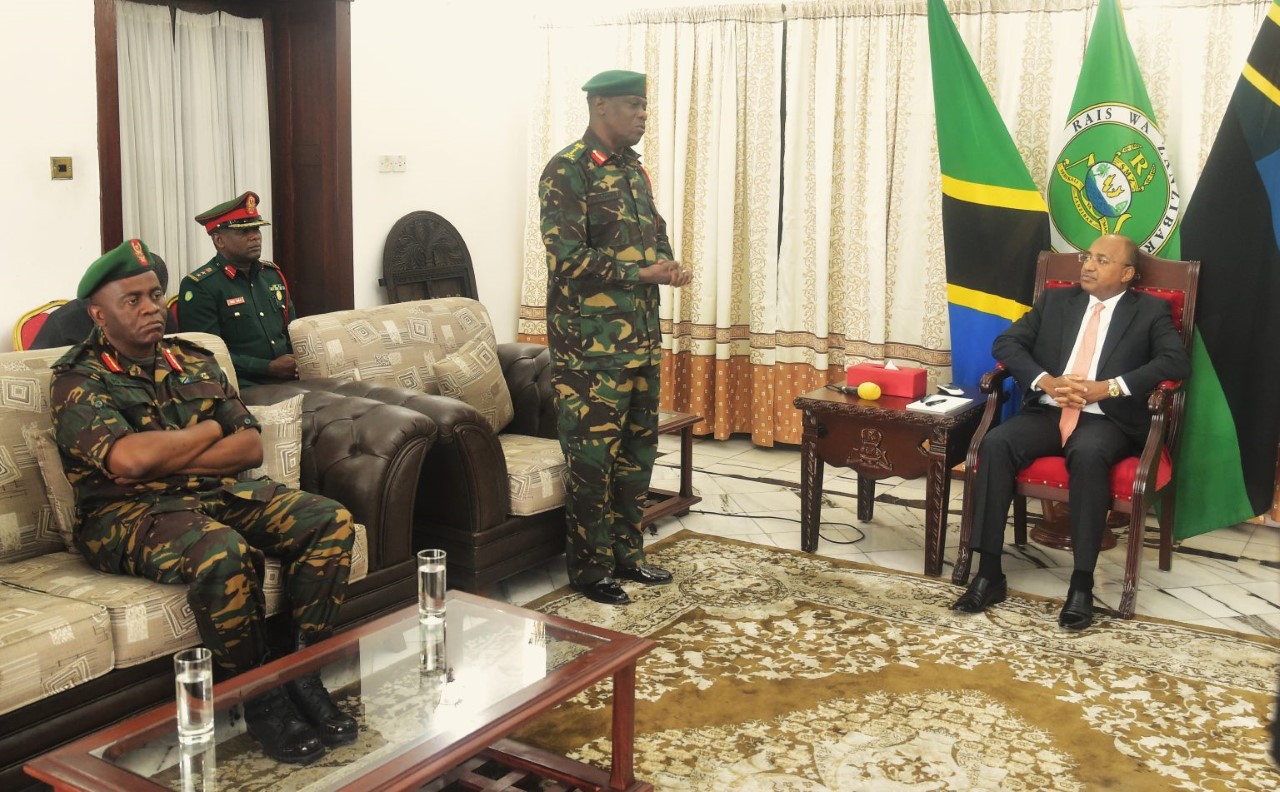 Tanzania's Chief of Defense Forces (CDF), General Venance Mabeyo has bid farewell to the President of Zanzibar and the chairman of the Revolutionary Council, Dr. Hussein Mwinyi after completing his term of service in the Army.
Mabeyo bid farewell to Dr Mwinyi today Monday, June 6, 2022 at the State House of Zanzibar.
In his statement, the Chief of Defense Forces thank President Mwinyi for the good cooperation that assisted him in carrying out his duties as CDF.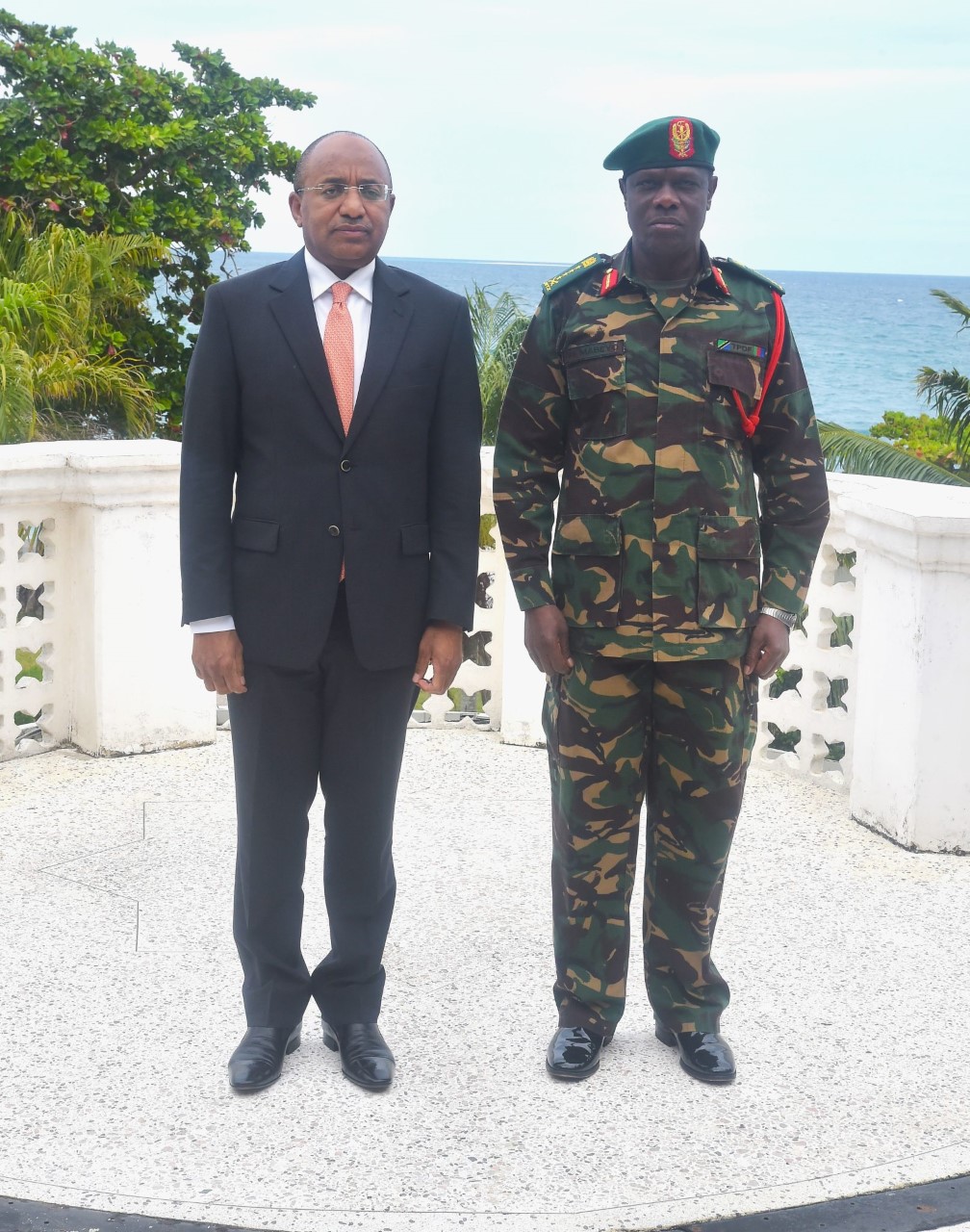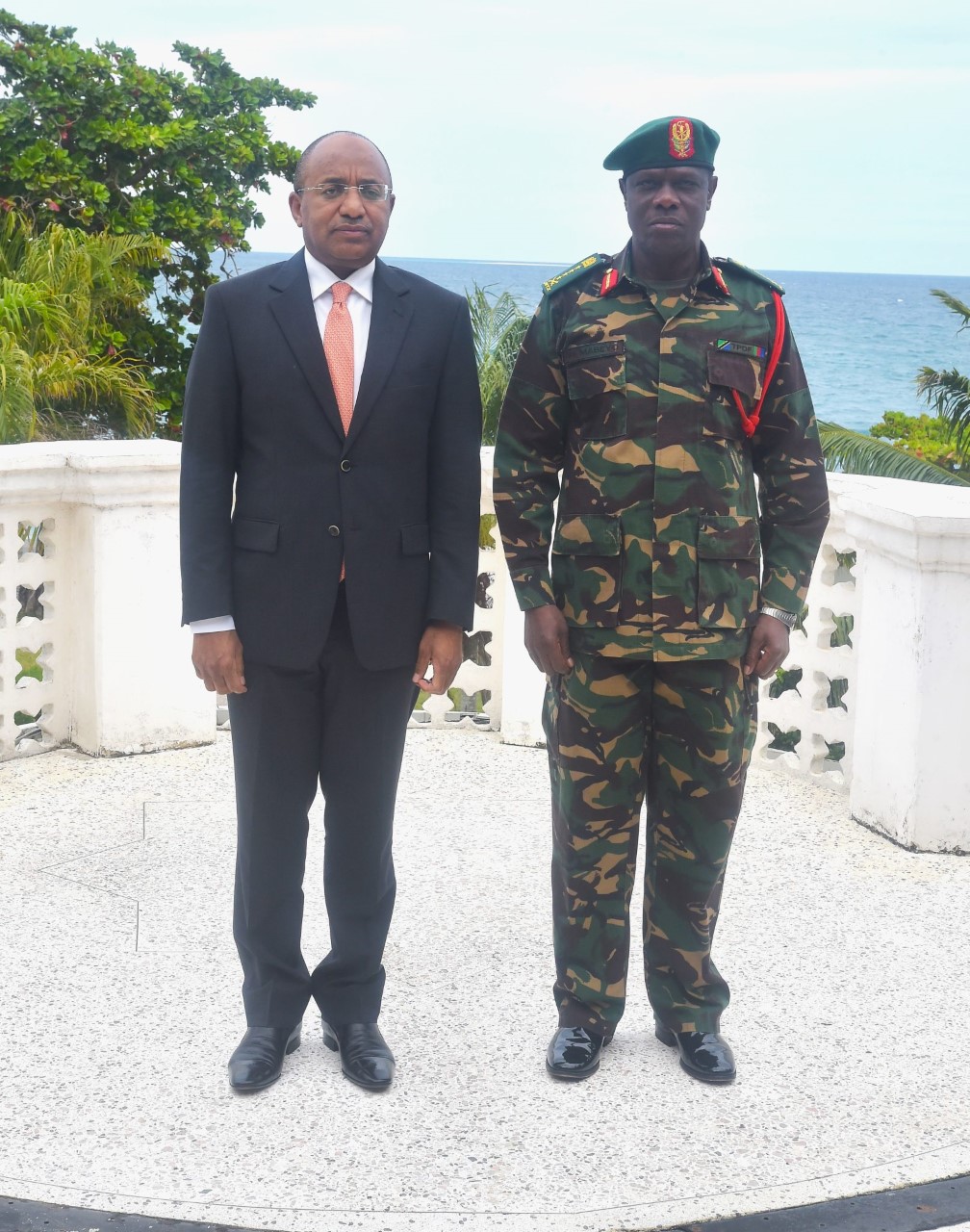 "I wish you good health and long life with your family…. I really appreciate the cooperation you have given me during your tenure as Minister of Defense to this day, thank you very much," said General Mabeyo.
Mabeyo is reaching the end of his term at the end of this month having served in the Army since 1979 and with the CDF position for six years after being appointed by the late fifth term President John Magufuli in 2017.
Apart from congratulating him on his excellent performance during his service in the army, President Mwinyi wished him all the best in his retirement.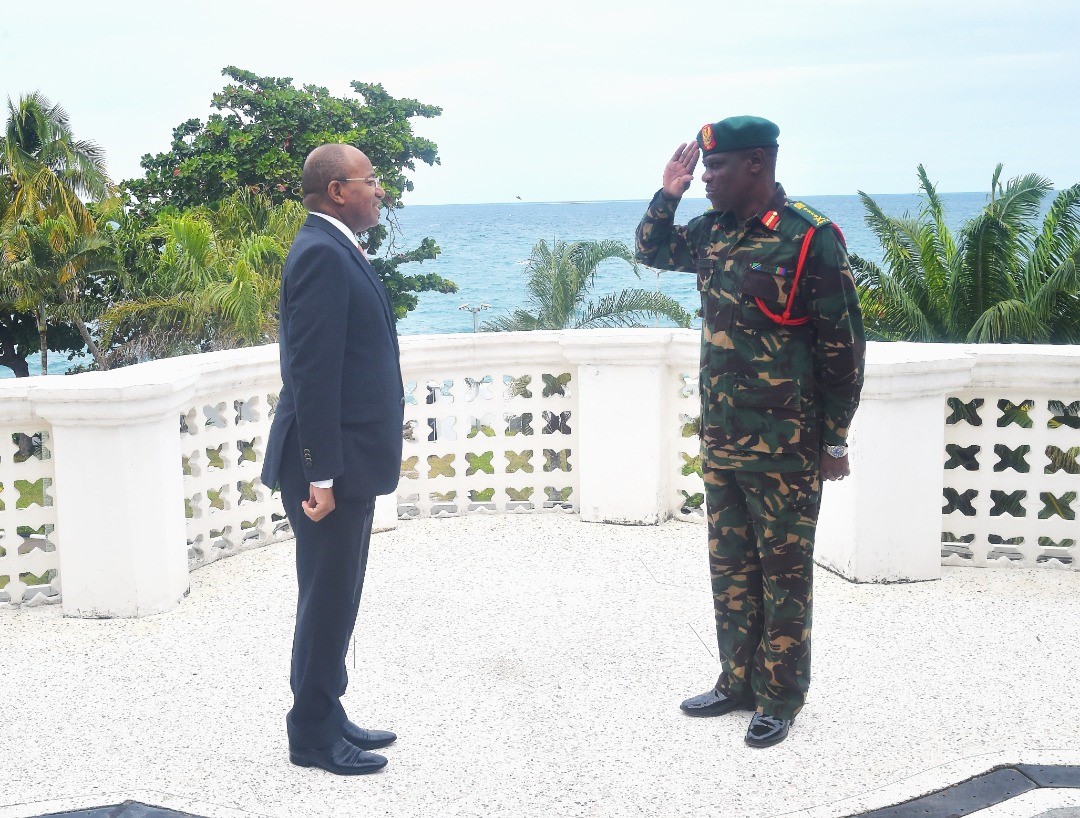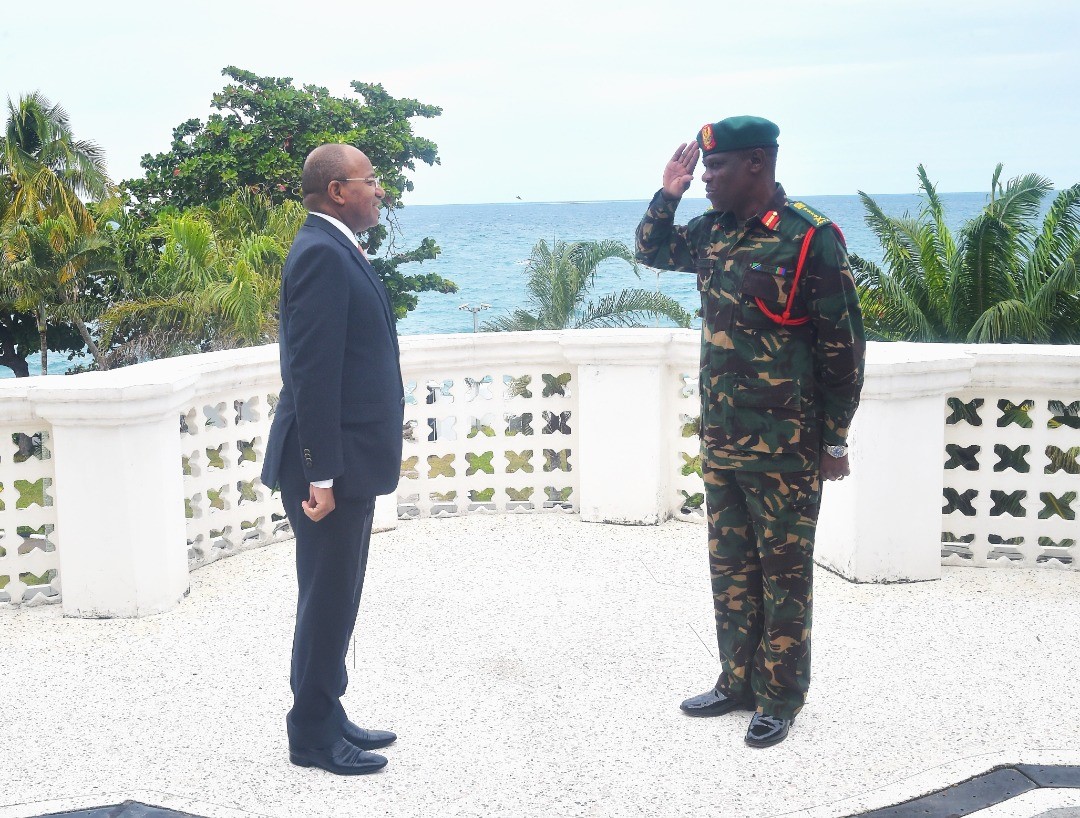 Gen Mabeyo's Military Career
Venance Salvatory Mabeyo is a Tanzanian General, and is the eighth Chief of Defense Force to lead the Tanzania People's Defense Forces. He was appointed by President John Magufuli on 6 February 2017.
General Venance Mabeyo began his military career in 1978 when he joined the Tanzanian National Service after he completed secondary school in 1977.
Upon joining he was immediately drafted into the Uganda–Tanzania War. After the war, he formally joined the Tanzania People's Defense Force on January 1, 1979 and attended the course of a student officer and received a commission in 1980 as a Sub Lieutenant.
General Venance Mabeyo attended various courses at home and abroad, some of which are Kenya, India, Canada and the United States.
General Venance Mabeyo in his service to the Tanzania People's Defense Forces held various positions including Military Attaché in Rwanda as well as Assistant Chief of Army Staff.