QA Venue Solutions Rwanda renamed BK Arena
By Samuel Ouma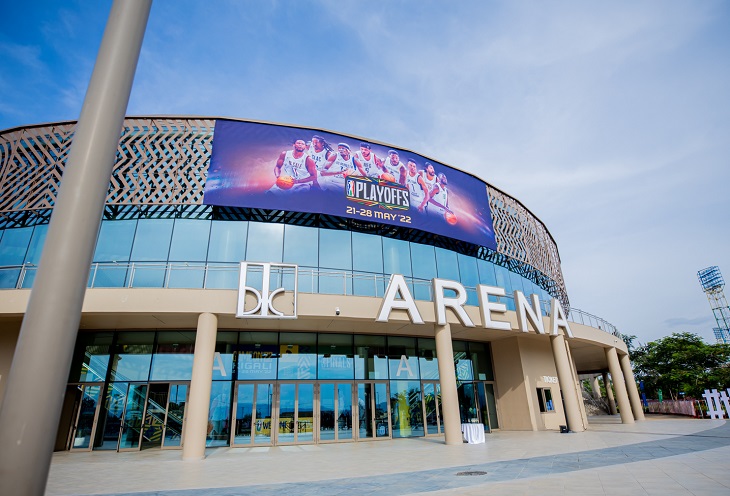 The QA Venue Solutions, formerly known as Kigali Arena, is now known as BK Arena, thanks to a mouthwatering naming rights deal between QA Venue Solutions, BK Group, and Rwanda's Government
.The parties signed the biggest Arena naming rights pact on the African continent on Thursday, May 26, 2022, at the Arena.
The $ 8 million agreement provides the BK Groups with rights to manage the Arena for the next six years.
According to the BK Group CEO, Dr Diane Karusisi, the naming rights partnership was one of the Bank's goals to get closer to customers.
''We are proud to see our name on the iconic BK Arena through this partnership with QA Venue Solutions and the Government of Rwanda.
At BK Group, we are constantly devising strategies to get closer to our customers, and today we are starting an exciting partnership that will strengthen BK Group's positioning in Rwanda and on the continent and allow sports and entertainment fans to enjoy the best experiences while also promoting cashless payments," said Dr. Karusisi.
QA Venue Solutions Director Kyle Schofield described the agreement as a game-changing naming rights deal, stating that it proves that QAVS's revolutionary venue management model works.
For him, it's not just about the fans; it's also about partners and other industry players at all levels, which is why they're implementing international systems and standards to help develop talent and invest in the overall infrastructure.
Deputy CEO of the Rwanda Development Board, Zephanie Niyonkuru, hopes that the BK Arena will continue to position Rwanda as an African hub for sports and entertainment.
"We expect to bring the best of events from around the world to Rwanda, which will ultimately boost the tourism sector," Niyonkuru said.
Accordingly, Bank of Kigali – a BK Group subsidiary, will be set up to provide cutting-edge digital products and services to its customers as part of the deal. The Bank will act as a conduit to the rest of the world through financial inclusion, focusing on the youth market.
The 10,000-seating capacity BK Arena can host live concerts, sporting events, beauty pageants, gala dinners, product launches, exhibitions, etc.
It also has a host of meeting rooms, open spaces and VIP Suites.