Afreeka Luv Festival in Vienna to Showcase The beauty of African Culture
By Bakary Ceesay in Germany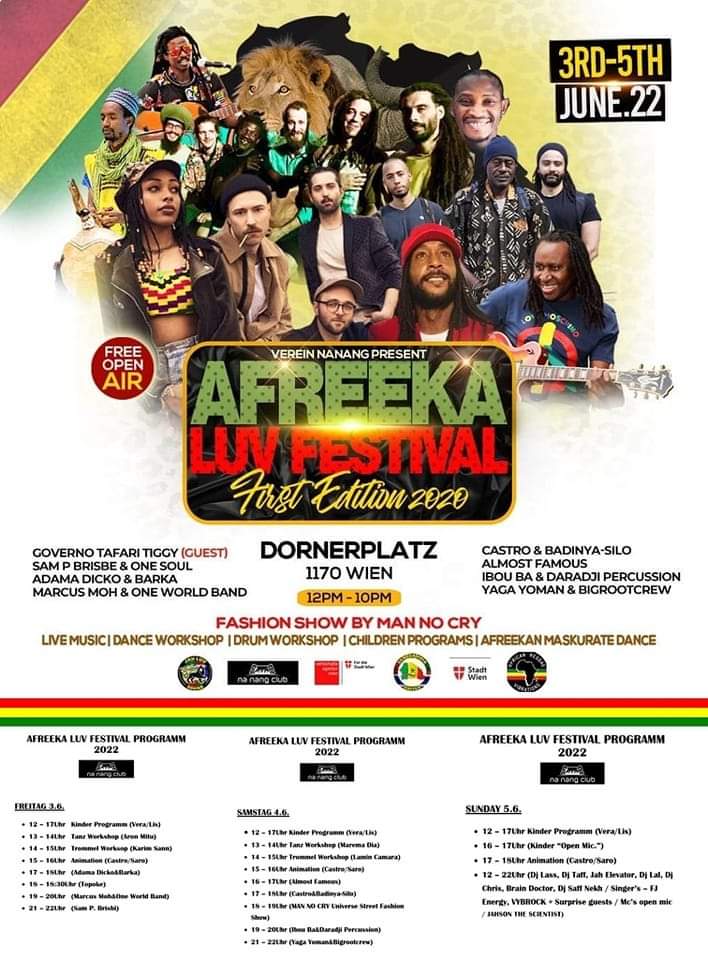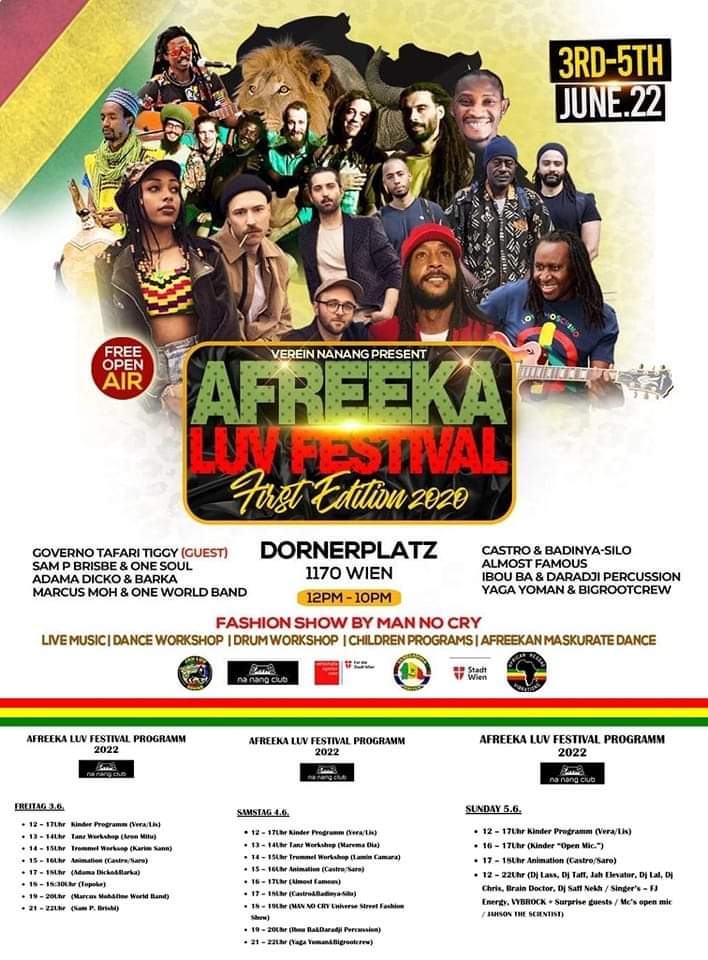 The 1st Edition of Afreeka Luv Festival is going down in Vienna, Austria on 3rd – 5th June 2022 at DornerPlatz 1170.
Organised by 'We Verein' Na Nang club, a multi cultural centre led by Africans and Europeans in Vienna. This Festival will be the first in a row this year and will be focused on presenting strictly African culture (music, food, fashion, dance, drum and workshop.
DJ Taff, Chief executive of Na Nang club explains that Africa is big continent and each country has its own arts and culture and they're inviting all Africans in Austria to come out and showcase their culture.
"We believe that Africa has a reach culture that the world can learn from and we also from from other culture"
He stressed that cultural exchange is crucial in human life as it can bring tolerance and understanding of various ways of life for people from different backgrounds but living within the community.
The lineup comprises of DJs, artists, and bands from all over the world and mostly African origins.