Tanzania: 5th NEEC' Exhibition Concentrates On Three Investment Opportunities Sectors
By Michael Sikapundwa, Morogoro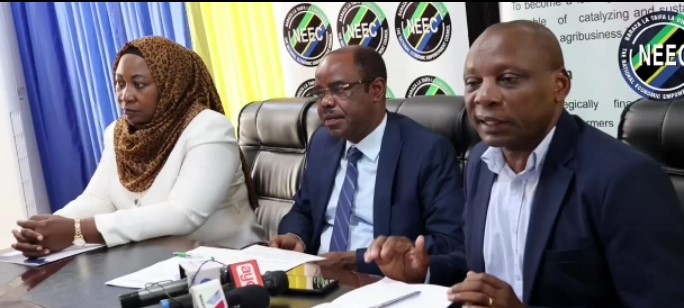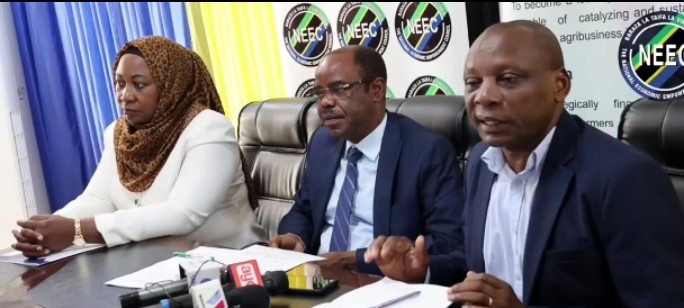 The National Economic Empowerment Council ( NEEC )' 5th  exhibition has scheduled to provide investment opportunities to three government sectors, namely Fishing, Agriculture, and livestock with the target of improving the life standard of smallholder farmers across the country by adding their products' value chain.
A weekly trade show whose slogan '' Empowerment Funds and programs for strong and sustainable Economy'' sponsored by Tanzania Agricultural Catalytic Trust ( TACT )  is expected to start on 8th to 14th May 2022 in the Morogoro region, and president Samia Suluhu Hassan will enclose through proving loans and awarding some invited participants.
NEEC's Executive director, Beng'i Issa, made a call over the weekend during a press conference, said the aim of the 2022 trade show, targets to assist the community on how to serve surplus and invest in profitable projects, linking entrepreneurs with government and private financial sectors as well creating sustainable communication with other stakeholders for exchanging experience.
'' I promise weekly services from   62 funds in the country, which will provide knowledge on how to ask for soft loans and assist the community to access them in agricultural areas, business, and small scale industries. Besides entrepreneurs across the county will be here to exhibit their products, hope will be an opportunity to identify your business weakness and strength '' she said.
For his part, TACT's chief Executive official, Dr John Kyaruzi, said TACT is designed to stimulate responsible and sustainable ( green growth ) transformation and commercialization of agriculture in Tanzania ensuring clear and direct benefit to smallholder farmers, livestock keepers, and fishermen.
'' I really appreciated the president's call that, The southern Agricultural Growth Corridor of Tanzania ( SAGCOT ) be replaced by TACT because the whole region will gain the same fruits, compared time before were provided to the southern community. TACT's tasks will be started with Northzone and the project will allocate USD 70 million to the fishing sector because president Samia has already created its market in the USA during her royal tour '' he explained
Kyaruzi said, apart from investing in fishing, there are special programs for empowering smallholder farmers specializing in sunflower production in Singida region, and Soybeans in Kagera, pointed out that regions as agricultural sector's report shows produce much than other regions.
Morogoro regional commissioner, Martin Shigela, the host of an event said, the 2022 trade show it's an investment opportunity for Eastern zone residents because the regions' corridors link southern and western neighboring countries, and insisted on investment in human basic needs during a weekly trade show.
'' I'm insisting teamwork to all regions in Eastern zone, particular security officials have to make sure guests are coming and returning safely'' he promised.
Government in 2022   expects to overcome agricultural, businessmen, and livestock keepers' investment challenges as the only exhibition that prioritizes those sectors, while the same national trade show is held in the 2017 central zone, 2018 southern high land, followed by the lake zone in 2019, and in 2021 northern zone.