Cameroon: Prof Emmanuel Pondi Becomes ICT University VC, Set To Bring New Impetus
By Boris Esono Nwenfor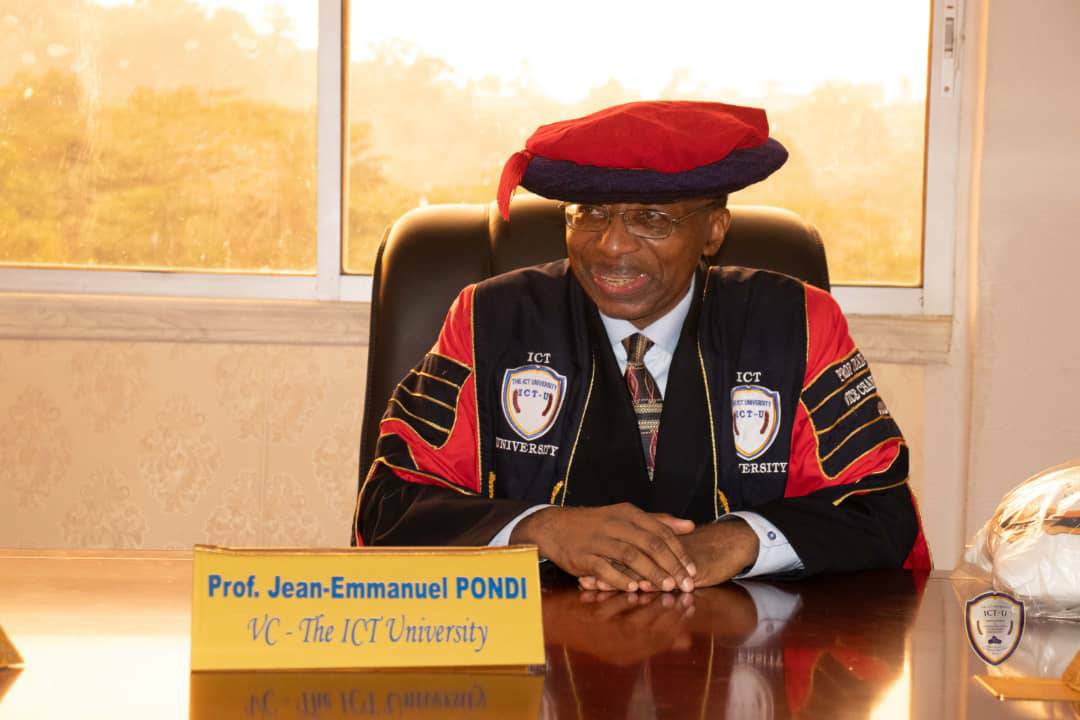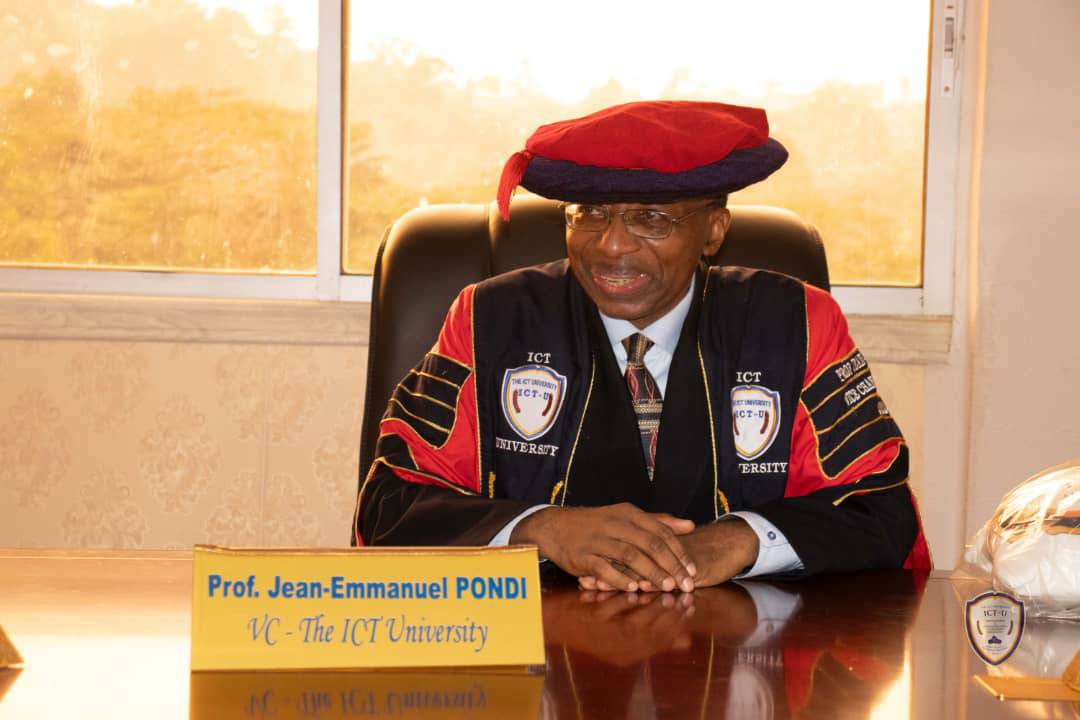 Renowned professor of political science and international relations with 23 books to his name has officially taken office as the new Vice-Chancellor of the Information Communication Technology University (ICT-University), Cameroon.
The new Vice-Chancellor intends to build on the achievements so far and so that ICT University remains a reference institution in Cameroon and why not the rest of the world.
Prof Emmanuel Pondi was commissioned on January 5, 2022, in a ceremony at the ICT University campus in Messassi, Yaounde attended by many such as the representative of the Minister of State, Minister of Higher Education, Minette Libom Li Likeng, Minister of Post and Telecommunication and Prof Beban Sammy Chumbow, the pioneer Vice-Chancellor of the ICT University.
"I will bring in my best with all sincerity and determination necessary to move forward the ICT University. The world of the 21st century revolves around ICTs," Prof Jean Emmanuel Pondi said after being given full attributes. Prof Pondi is a former Director of the International Relations Institute of Cameroon (IRIC) from 1999-2006 and upon his appointment as the Vice-chancellor of the ICT University, he also doubles as Vice-Rector in charge of Teaching, Professionalization and ICT Development in the University of Yaounde I.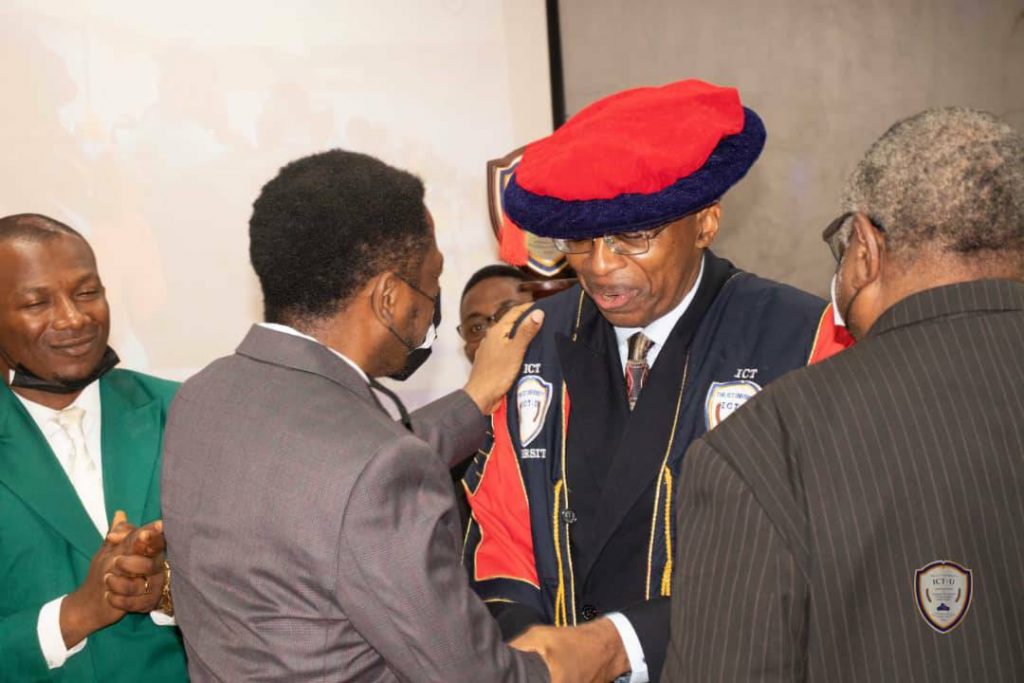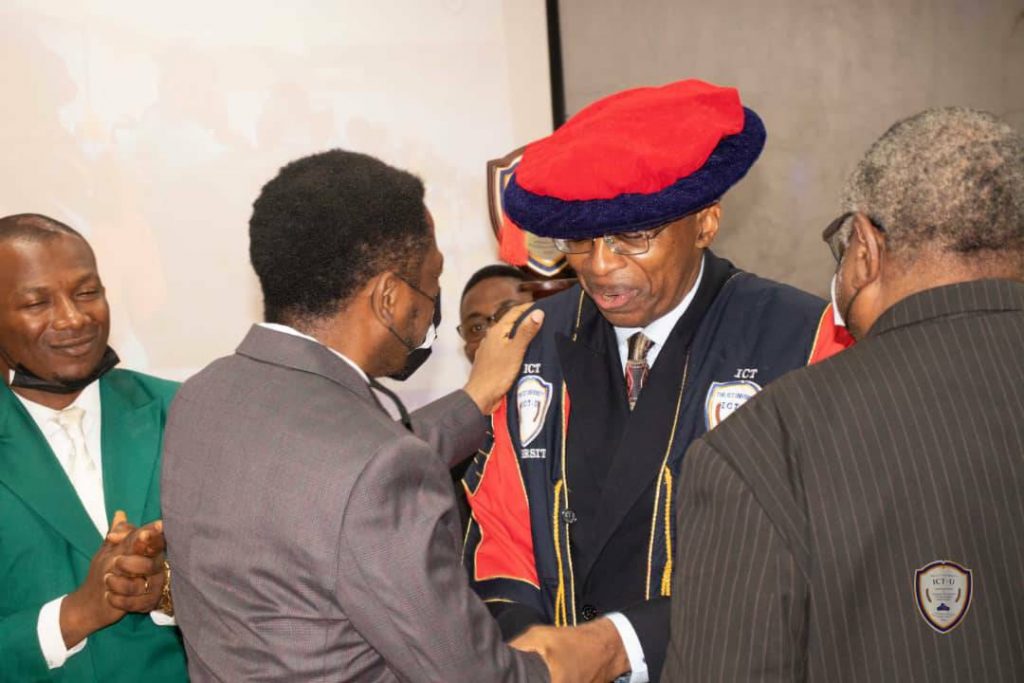 "We know that we are at the right place and we could bring some new impetus. I come with an open arm, open ear and open eyes," the former Vice-rector of the University of Yaounde I in charge of Research, Cooperation and Relations with the Business World from 2017-2020 and as Secretary-General of the same university from 2006-2017 added.
"I pay tribute to my predecessor for the work done, all I can say is that I will build on the achievements so far that this institution remains a reference in Cameroon, Africa and the world," Prof Pondi said while indicating that he will not be collecting a salary but that it should be paid into a fund to reward the deserving students of this institution.
Prof Pondi who is now the third vice-chancellor of the renowned ICT University takes over from Prof Anyambod Emmanuel Anya, who served five years. The latter has been described as exceptional having taken the university from its temporal to its permanent modern-day infrastructure.
The President, Board of Trustees, The ICT University Worldwide, Professor Victor Mbarika and many other speakers took to the rostrum to thank the out-going Vice-Chancellor, Prof. Anyambod Emmanuel Anya for his remarkable and distinguished services to the University since 2017. He was particularly praised for the new dimension he brought; that of counselling and paying attention to the problems of staff and students.
"We are bringing that sense of America to Cameroon but bringing it in the taste of the African realities. We have some great young professors here that are so looking forward to his mentoring," Prof Victor Mbarika, President – ICT University Cameroon added.
About the ICT University
The ICT University Cameroon is a private institution based in Yaounde, which provides learning in the fields of ICT, renewable energies, telecommunications management, educational sciences and the development of managerial capacities specially targeted for Africa, Latin America, the Caribbean and Asia. It also has a French-speaking section in Cameroon.
ICT University started in 2010 and it currently serves more than 15, 000 students on-site and online. The University develops productive and relevant Diploma, Bachelors, Masters and Doctoral level scholars to utilize their research and training in solving the substantial problems in their countries.
The ICT University Foundation is registered and chartered in the USA. It is the funding organ of all ICT University campuses. It also funds donations of ICT equipment, E-Learning laboratories and E-Libraries for many universities in Africa. The headquarter of African campuses is in Cameroon and the ICT University campus was accredited by Cameroon's Ministry of Higher Education in 2012.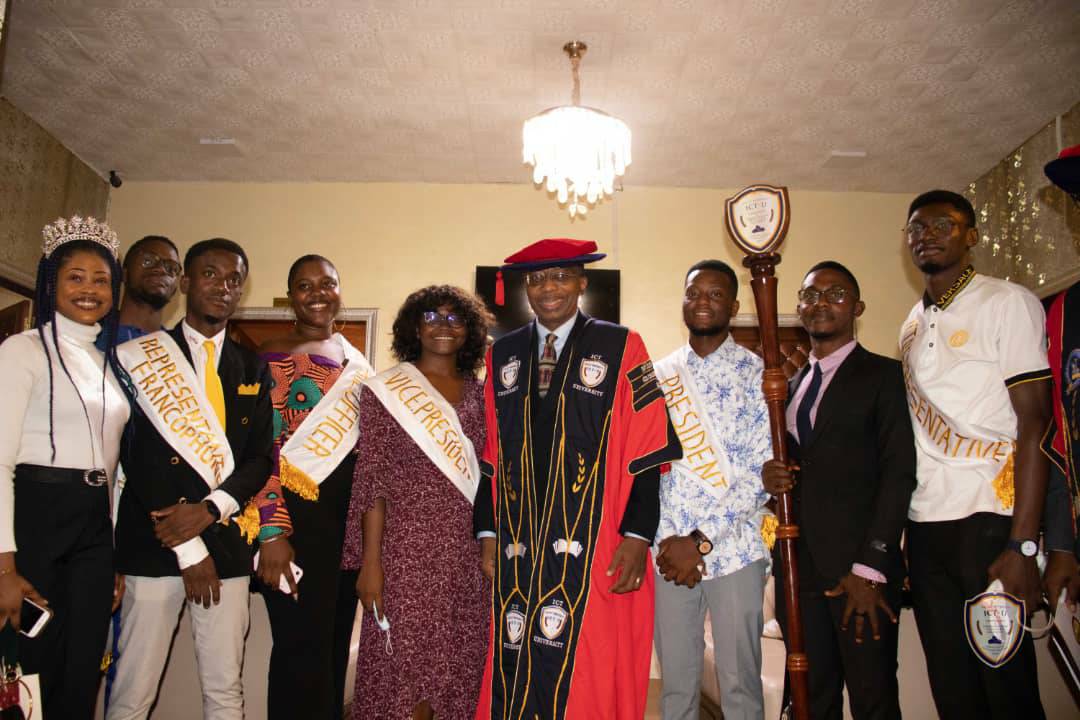 Who is Prof Jean Emmanuel Pondi?
Jean-Emmanuel Pondi was born on 26 November 1958 in Nkongsamba, Cameroon and obtained his Bacc B in 1977 in Lyon, France. He obtained his first degree, B.A in Economics and Political Science and awarded Cum Laude "with distinction" from the State University of New York at Buffalo, N.Y. (USA). He is also a graduate of Cambridge University (Pembroke College, 1983), The London School of Economics (1981), where he obtained a Master of Philosophy (M. Phil.) in International Relations and a Master of Science (M. Sc.) in Political Economics respectively. He holds a PhD in Political Science, with a specialization in International Relations from the Pennsylvania State University in 1986 where he was awarded the mark of "Superior".
He is the author or editor of 23 books and 85 scientific articles published in renowned and peer-reviewed journals such as The Cambridge review of international affairs, Johns Hopkins University's SAIS review (School of Advanced International Studies) and the Cameroon review of international studies. He has a long experience in teaching international relations in general, and African international relations in particular. He is a full professor at IRIC and has been a visiting fellow/visiting professor in several African, European, American and Asian Universities, including, among others, the University of Nairobi, the University of Cambridge, The Diplomatic Academy of Vienna, Johns Hopkins School of Advanced International Studies (SAIS) in Washington, D.C., and the Chinese Diplomatic Institute in Beijing. In addition, Professor PONDI is the Dean of the College of Social Sciences of the Cameroon Academy of Sciences.
*Culled from February Issue of PAV Magazine