Malawi: Kezzie Msukwa, lands minister arrested
By Joseph Dumbula.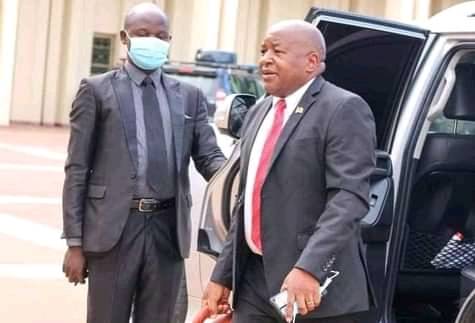 Kezzi Msukwa who is Minister of lands has become the second cabinet minister in the Lazarus Chakwera led administration to be arrested on corruption related cases.
Msukwa was arrested for allegedly receiving bribes from Asian traders to allocate them land.
A report by the Anti Corruption Bureau says Msukwa had among other things received a Mercedes Benz as a token of appreciation for using his ministerial powers to allocate land to the Asians.
Reports say he has since been arrested in the northern region city of Karonga.
Earlier in the day, the bureau also arrested an Asian identified as Ahok Nair, who took part in the deals.
He is now the second minister to be arrested over corruption related cases.
Earlier this year, Newton Kambala, who is energy minister was arrested for allegedly being involved in illicit energy deals, charges he has denied.
Chakwera moved to fire Kambala and current social media expectations are that he will do the same to Msukwa.
Msukwa's arrest has also coincided with complaints that foreign nationals are illegally acquiring land.