South Sudan passes 287 billion budget
By Deng Machol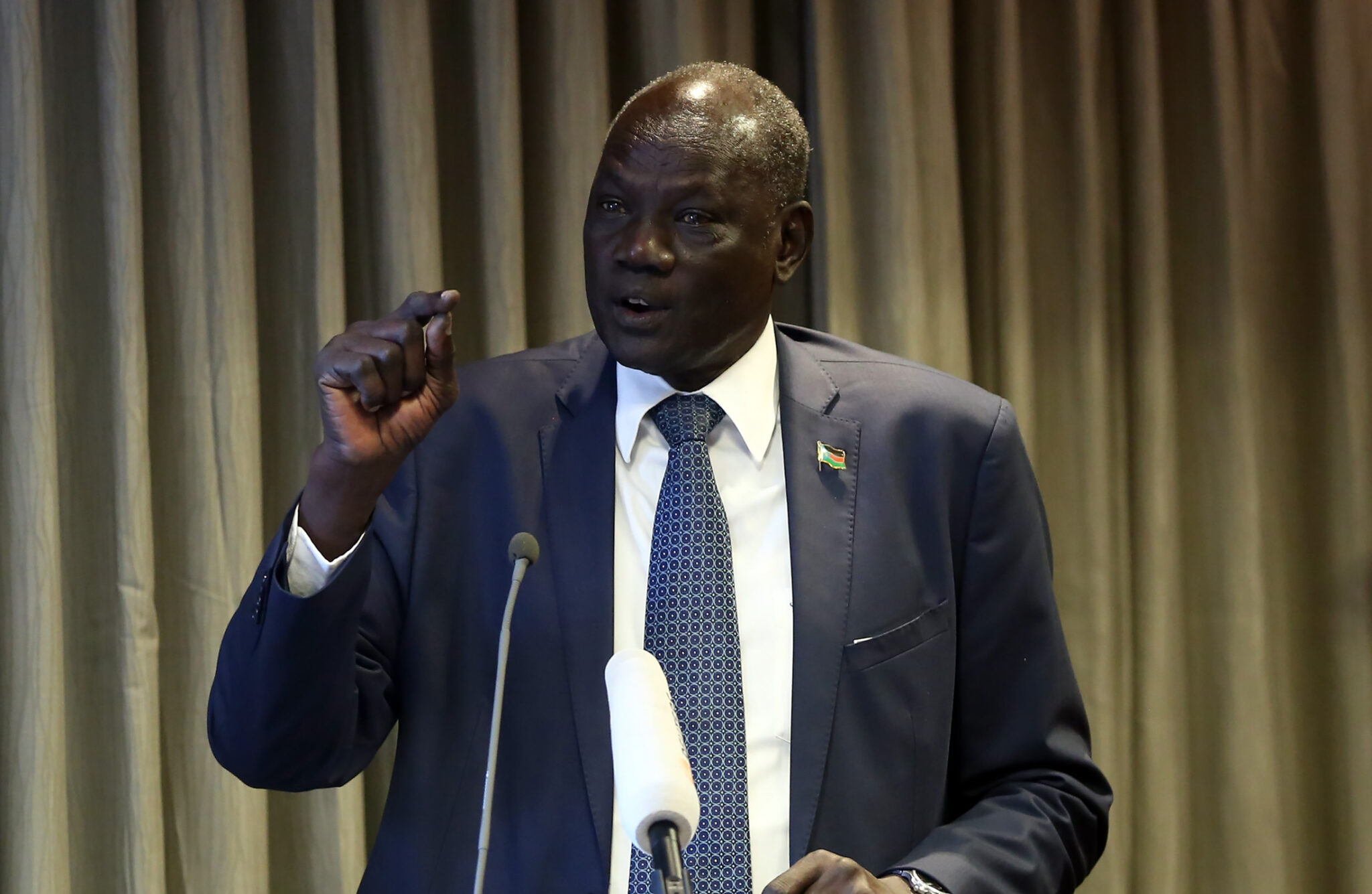 Juba – South Sudan Council of Minister has finally passed the 2021/2022 fiscal year budget estimated at 287.04 billion South Sudanese Pounds (SSP).
South Sudan has been operating under 2019/2020 financial year.
The SSP287-billion budget was first unveiled to the council in July at an estimate of about 500 billion.
The huge budge is aimed to finance the implementation of peace activities in the East Africa's youngest nation.
The budget was passed after a thorough deliberation during the council meeting on Friday in Juba.
Minister of Information, Michael Makuei Lueth says the budget projections will be developed from the oil and non-oil revenues including grants from other countries.
"This budget include the revenues that will be generated from oil and revenue that will be generated from non-oil plus grants that we will get from some of the countries" Makuei told the press after the cabinet meeting.
However, the details of the 287 billion budget and its priorities have not been made public.
The Minister of Finance and Economic Planning is expected to table the draft budget before the R-TNLA, for timely endorsement by the August house.
"It was observed that in case of any shortcomings, the ministries and minister of finance are free to make supplementary budgets in areas which are not yet fully covered by the budget," Makuei said.
Last financial year, the council passed a budget of 205 billion pounds.
South Sudan's financial year covers 12 months, which runs from 1 July to 30 June each year.
By law, the budget is supposed to be submitted to the national legislature by not later than the 15th of May of each financial year.
But this has not been happening for the last two years due to the absent of a legitimate transitional legislature.
The Transitional National Legislative Assembly and the Council of States were reconstituted recently but they were supposed to be established two years ago, according to the 2018 revitalized peace agreement.
The country is struggling to increase production of crude oil, which finance a major activities of the government after the 2018 peace deal paused the country's five-year conflict that killed nearly 400,000 people and uprooted four million people from their homes.
The oil production had been disrupted since the outbreak of conflict in December 2013.