EU Launches European Youth Sounding Board Zimbabwe.
By Nevson Mpofu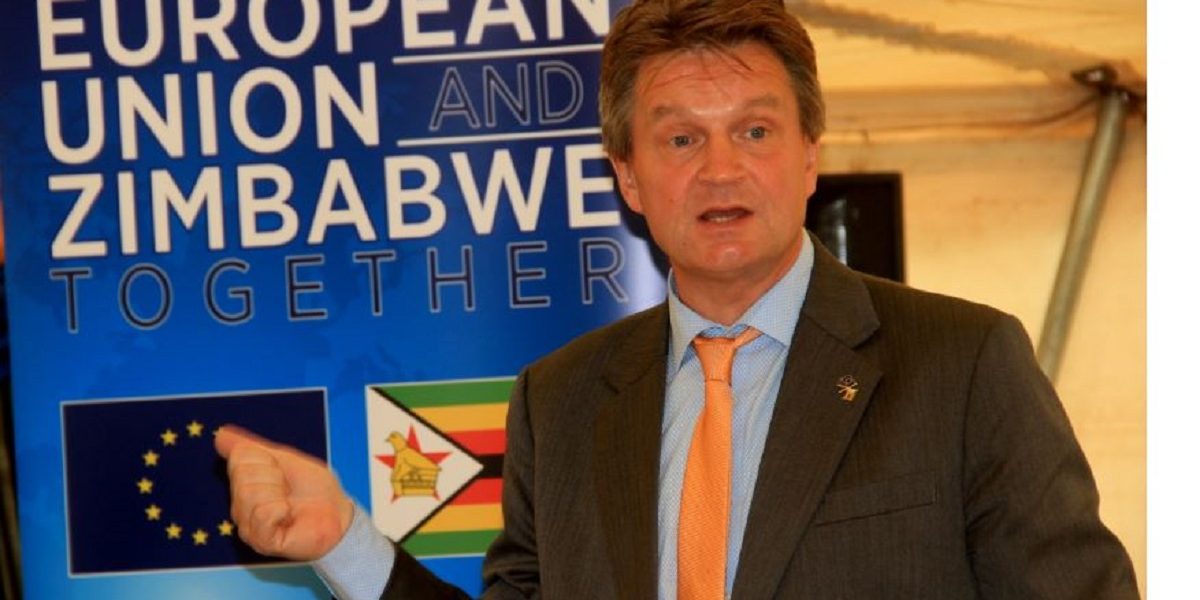 European Union Delegation to Zimbabwe led by Tim Olkonnen on Thursday 22 April launched the European Youth Sounding Board Zimbabwe. Head of European Union in Zimbabwe delegation discloses that 25 youth, 14 women, 11 men of ages 19 to 29 will participate in the development and monitoring of the EU 2021-2027 Multi-Annual Indicative Program.
European Union takes focus on financing joint initiatives with member states as Team Europe in Women empowerment and Smart-Agriculture. Women remain vulnerable, the reason why the big figure takes them in the board meant to down track accountability, transparency of EU Programs in the country.
''We decided to act swiftly and decisively towards establishment of the Youth sounding board in Zimbabwe where youth constitutes the majority. '
''Our engagement with youth will make EU action more participatory, more relevant and more effective as well. We will design actions that really support young people and help empower youth to speak up''
EU Commissioner for International Partnerships, Jutta Urpilainen says this is time to bring young people to the decision making table..
''This is time to bring young people to the decision making table.'' he echoes while from EU headquarters..
The 25 young people in decision making have full knowledge of EU cooperation in Zimbabwe in areas of Human-Rights , gender , equality , climate-change , Agriculture , natural resources management , health , sustainable livelihoods , food and nutrition and more other fields relevant to the EU work in the country . Out of 1,8 billion youth world-wide , 90% are in developing countries . The European Union fulfills its goals to achieve the European Union consensus on development and the 2030 agenda for sustainable development.