A Lifeline for African Entrepreneurs from the Jack Ma Foundation ABH Awards
By Ajong Mbapndah L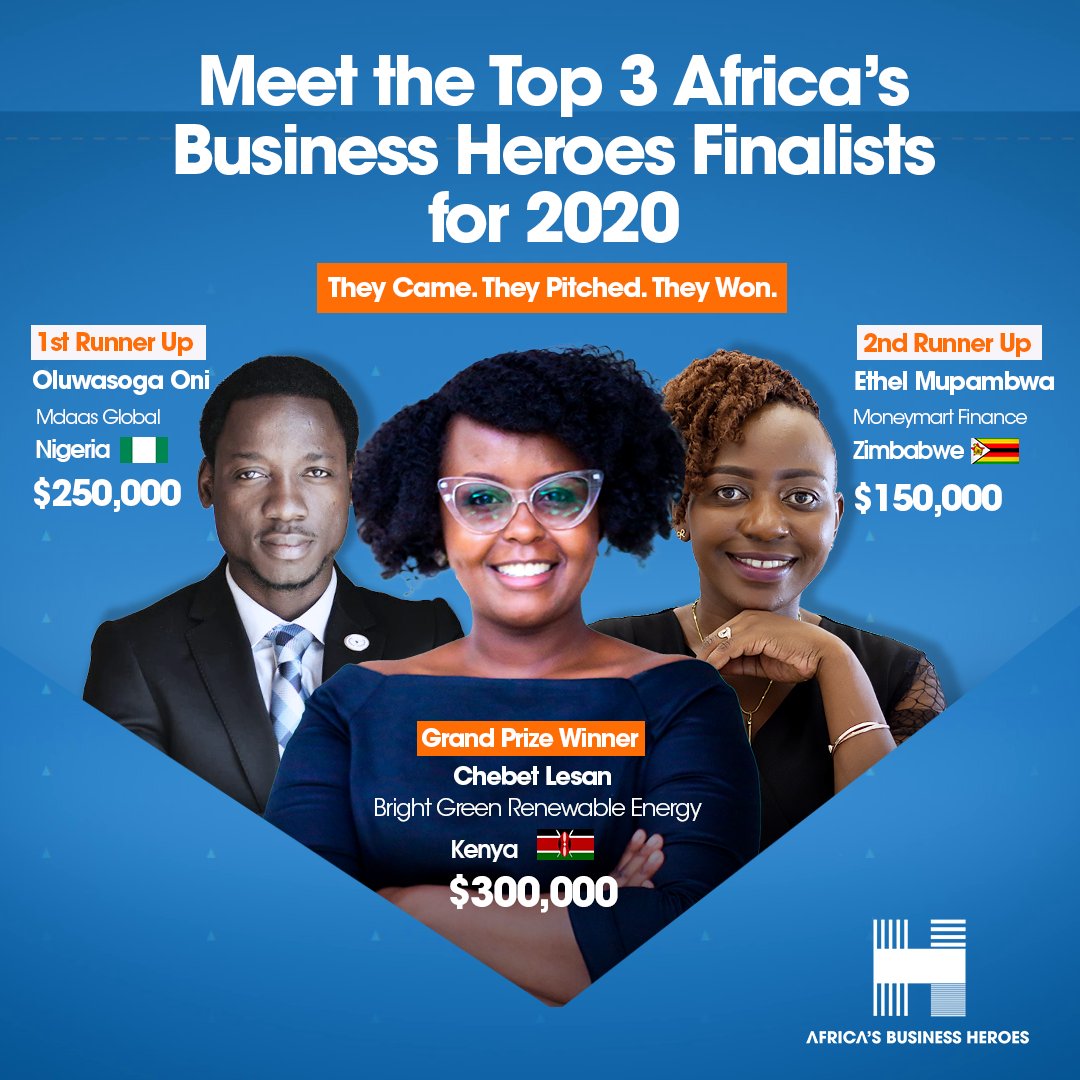 For a continent full of potentials but limited in opportunities, the African Business Heroes -ABH prize competition and show organized by the Africa Netpreneur Prize Initiative (ANPI), the Jack Ma Foundation's flagship philanthropic program in Africa, is proving to be a veritable lifeline for many Africans.
With the aim of identifying, supporting and inspiring the next generation of African entrepreneurs making a difference in their community, the ABH awards have generated tremendous excitement across the continent. From $1 million in the inaugural edition in 2019, the laureates of the second edition in 2020 shared a total of $1.5 million in prize money.
Open to entrepreneurs across all sectors and African countries, the ABH awards have a special focus on those building up their local communities and working to solve the most pressing problems.
From three different countries, in three different regions, two females and one male, with projects ranging from renewable energy, health and micro finances, the top three laureates of the second edition sum up the challenges and hopes of a continent on the move.
PAV revisits the 2020 edition with exclusive interviews of Zahra Baitie Partnerships & Program Manager, Africa Netpreneur Prize Initiative (ANPI) at the Jack Ma Foundation, winner of the Africa's Business Heroes (ABH) 2020 Awards Chebet Lesan from Kenya, 1st Runner Up Oluwasoga Oni from Nigeria, and Ethel Mupambwa 2nd Runner up from Zimbabwe..
*Culled From February Issue of PAV Magazine