A Tribute to African Men and Women We Lost in 2020
By Prince Kurupati
2020 will go down in history as one unforgettable year – certainly not on the positive front. This all as a result of the novel corona virus pandemic which brought about some devastating consequences on the global stage. The number of the infected as of 25 November 2020 in Africa has eclipsed the 1.5 million mark while several thousands have lost their lives. The impact of the corona virus pandemic however is not just seen in regards to the infected and death stats but also includes the millions of people who lost their sources of livelihoods and incomes owing to national lockdowns implemented by African countries in a bid to combat the spread of COVID-19.
It's no doubt; therefore, that the COVID-19 pandemic has been devastating and has negatively affected all individuals on the African continent in one way or the other. However, in 2020, Africa also had to deal with the losses of some top Africans who during their lifetime achieved some incredible feats. In this article, we are going to take time in celebrating the lives and paying tribute to fallen African legends.
George Bizos (South Africa)
On the 9th of September 2020, Africa lost George Bizos. Bizos was a lawyer by profession who mostly practiced in South Africa. Known to some as the unrelenting crusader for justice, Bizos died at a ripe age of 92. During the course of his career, George Bizos did inspire and impact the lives of many people. On this front, its best to highlight some of his most popular cases just to demonstrate how his work impacted people seeking justice.
During the Apartheid era in South Africa when the white minority government was systematically discriminating against the black majority, George Bizos decided to be the lawyer for Nelson Mandela, the leader of the African National Congress who was facing persecution. The pair had met while studying law in Johannesburg. When Mandela started his anti-Apartheid activities, he often times crossed paths with law enforcement agents and Bizos was always there to bail him out. Perhaps the most prominent of all bail outs is the Rivonia Trial. In 1964, Mandela together with other anti-Apartheid activists were arrested and sentenced to life imprisonment on charges of seeking to overthrow the Apartheid government. When both sides had concluded their closing remarks, Bizos asked the defendant's team to show him the closing remarks. After going through the document, he urged the team to add the words, "if needs be" – this phrase was the difference which determined that Mandela receive a life time sentence instead of a death sentence.
George Bizos also endeared himself with the common man. After South Africa attained independence in 1994, a Truth and Reconciliation Commission was set up. Bizos would go on to represent and work with victims that appeared before the Commission urging them to speak freely without any fear in exposing their perpetrators and the risks and damages they were exposed to. At times, George Bizos would take his work beyond borders. When the main opposition leader in Zimbabwe Morgan Tsvangirai (now late) was arrested on treason charges, at the turn of the millennium, George Bizos travelled all the way from South Africa to Zimbabwe to face off with the much feared Robert Mugabe representing Tsvangirai. Tsvangirai eventually won the case and was acquitted.
Jerry Rawlings (Ghana)
Jerry Rawlings, the man who ruled Ghana from 1981 to 2000 passed on 12 November 2020. Jerry Rawlings during his tenure as Ghana's president was known for being a champion of decentralization and municipal movement. His incredible work to ensure that decentralization became a common feature in modern African states saw him win the prestigious distinction award from the Executive Committee political leadership of UCLG Africa in 2013. Rawlings believed that only through decentralization could Africa emerge from its shells and become a force to be reckoned with on the international stage. In one of his most acclaimed speeches on decentralization, Jerry Rawlings had this to say:
"Decentralization is a system of power devolution that garners respect and confidence from the people who choose us as leaders. Decentralization allows for governments to share their burden with the ordinary people. This is what has been structured and elevated into what we call local government. Everything possible should be done to encourage local government. It shares the central government's burden with the people, demystifies what governance is about and brings people in touch with the problems that central government faces."
Following the death of Jerry Rawlings, Moussa Faki Mahamat, the Chairman of the African Union Commission said, "Africa has lost a stalwart of Pan-Africanism and a charismatic, continental statesman."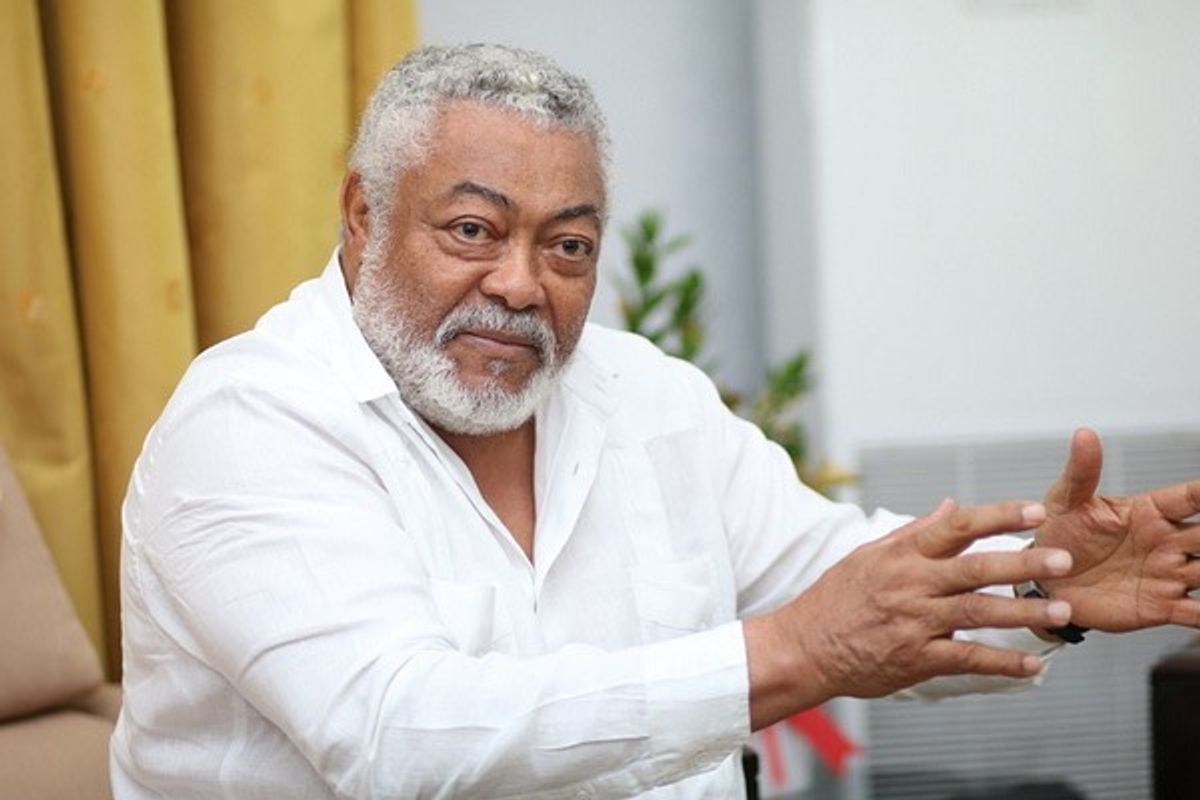 Pierre Nkurunziza (Burundi)
Former Burundi president Pierre Nkurunziza also passed away this year. Nkurunziza just died a sudden death without any reports of ill-health. Both in his country and beyond, Nkurunziza during his time as the leader of Burundi sharply divided opinion. To some, Nkurunziza was viewed as a dictator, another one of the numerous African dictators. To some however, Nkurunziza was viewed as a great Pan-Africanist, a man who valued African regional integration and unity above anything else. Whichever side one may align with when it comes to Nkurunziza, the one thing that crystal clear from his rule as the Burundi president is that he did all he could to unify a nation that was highly divided along ethnic lines. Before his ascension to power, several top government officials including his predecessor had all been assassinated owing to the ethnic alignments. However, Nkurunziza managed to stamp out ethnic linked political assassinations.
Away from the political realm, Nkurunziza wanted so much for his country to enjoy the same economic benefits as those enjoyed by developed nations. It is against this background that he called upon all industrialists, researchers and economists to come up with strategies that would help in diversifying the economy. Burundi largely depended on exporting two products that is coffee and tea. However, overreliance on these two was not prudent hence the reason Nkurunziza favoured associating himself with a young generation of technocrats in a quest to come up with ways on how best the country could diversify its economy.
Abya Kyari (Nigeria)
Nigerian President Muhammadou Buhari lost his best friend who was also working as his Chief of Staff earlier this year. Abya Kyari was Buhari's right hand man for many years going back before the time Buhari had even won the Nigerian presidential race.
In his role as the Chief of Staff, many attributed him as Nigeria's de-factor president. This necessitated by the fact that the role of the Chief of Staff entails organizing the life of his principal that is, President Buhari. Kyari was also known not to shy away from dabbling in actual governance, something admired by many while also loathed by many. He was instrumental in shaping the contours of the Buhari administration policy thinking on agriculture, defining the government's focus on achieving rice self-sufficiency. Looking at the stats, its crystal clear that Kyari's work paid dividends as Nigeria now produces more rice annually, about four million tons a year.
In a moving tribute, the Nigerian President had this to say, "Mallam Abba Kyari, who died on 17th April, 2020, at the age of 67 from complications caused by the Coronavirus, was a true Nigerian patriot. My loyal friends and compatriot for the last 42 years – and latterly my Chief-of-Staff – he never wavered in his commitment to the betterment of every one of us. He was only in his twenties when we first met. A diligent student, soon after he was blessed with the opportunity to study abroad – first at Warwick and then law at the University of Cambridge. But there was ever any question Abba would bring his first-rate skills and newly acquired world-class knowledge back to Nigeria – which he did – immediately upon graduation. Whilst possessing the sharpest legal and organizational mind, Abba's true focus was always the development of infrastructure and the assurance of security for the people of this nation he served so faithfully. For he knew that without both in tandem there can never be the development of the respectful society and vibrant economy that all Nigerian citizens deserve. In political life, Abba never sought elective office for himself. Rather, he set himself against the view and conduct of two generations of Nigeria's political establishment – who saw corruption as an entitlement and its practice a byproduct of possessing political office. Becoming my Chief of Staff in 2015, he strove quietly and without any interest in publicity or personal gain to implement my agenda… He made clear in his person and his practice, always, that every Nigerian – regardless of faith, family, fortune or frailty – was heard and treated respectfully and the same. Mallam Abba Kyari was the very best of us. He was made of the stuff that makes Nigeria great. Rest in Peace, my dearest friend."
Manu Dibango (Cameroon)
Manu Dibango popularly known as 'Pappy Grove' passed on from COVID-19 complications on 24 March. Manu Dibango was a Franco-Cameroonian singer of world jazz who was regarded by many as an international symbol of African music. Dibango was one of the pioneering African artists to reach the Top 40 American charts. He would go on to scoop some prestigious accolades and awards for his brilliant music.
While Dibango is popularly known for his musical career, he also was a proud Pan-Africanist. In a touching tribute, Ugandan author and journalist had this to say, "To understand why Manu was special, it is important to understand the political context in which 'Soul Makosa' came out… It was the Cold War, and Africa was caught between inept brutal military dictatorships. They were gloomy times, and along come 'Soul Makossa,' which had a unique cheerfulness and cosmopolitanism to it. It was just what people needed, because it brought warmth to people's lives… It helped, of course, that he looked cool. He was Issac Hayes without the beard… At that time if folks wanted to be cool, not be political sellouts, and have some Pan-African creds, the Makossa man was the badge they carried."
Soul Makossa translating to 'I will Dance' is the song credited for putting Manu Dibango on the global map.
Aurlus Mabele (Congo-Brazzaville)
The King of Soukous, Aurlus Mabele passed on, on 19 March. The Multi-talented Mabele who was a singer, composer and bandleader was known far beyond his native Congo-Brazzaville. Born in Congo-Brazzaville, from an early age Mabele demonstrated a strong passion for music. When he started to craft his own music, he created an up-tempo dance music synchronized from American R&B and funk, West African music and numerous Caribbean genres including bele, meringue, soca, beguine, modern chouval bwa and cadence-lypso. During his time, Aurlus Mabele shared the stage with some great artists including African Fiesta, Papa Wemba, Pepe Kalle and Michael Jackson.
Amadou Gon Coulibally (Ivory Coast)
On July 8 2020, Ivory Coast woke up to the sad news that aspiring presidential candidate Amadou Gon Coulibally had passed on. Amadou Gon Coulibally had been a constant feature in Ivory Coast politics for a long period. He rose to the post of Prime Minister in January 2017 and by 2020, he had been nominated as the ruling party's candidate in the 2020 Ivorian presidential election – he according to many polls was tipped as the favourite to win.
Before his ascension to the post of Prime Minister, Amadou Gon Coulibally had served in various roles in government including serving as the Minister of Agriculture, senior Minister, Secretary General of the Presidency, Director of Economic and Financial Studies as well as Deputy Director General.
Speaking after the passing of Amadou Gon Coulibally, the President of the African Development Bank (AFDB) Akinwumi Adesina said "Amadou Gon was an exemplary leader… He was such a great champion of programs to accelerate the development of his country. He carried the vision of the President and the government wholeheartedly into every meeting, into every discussion."
*Culled from December Issue of PAV Magazine