Kenya:Raila , Ruto are driving their supporters crazy
By Samuel Ouma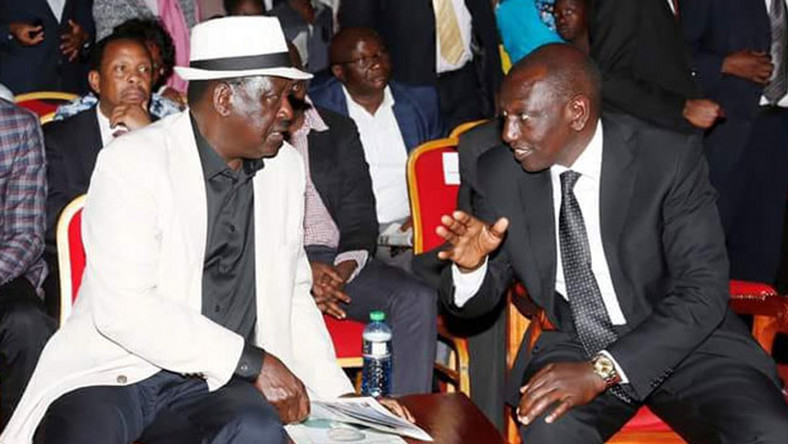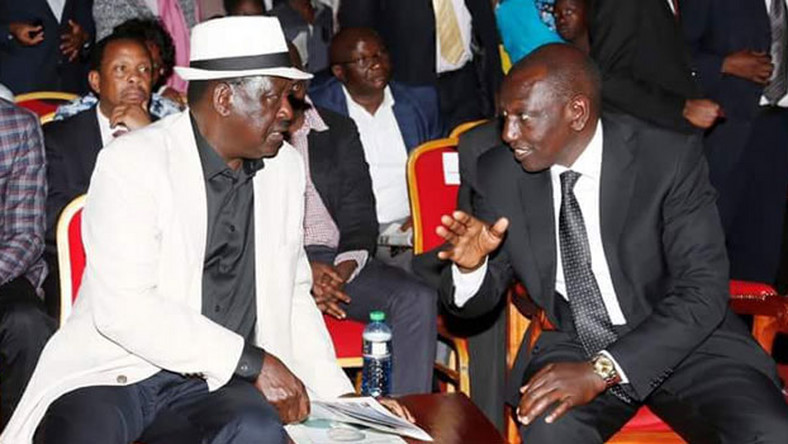 Tribalism and hatred have marred discussions on who should be Kenyan fifth President between the deputy President William Ruto and his arch-rival Raila Odinga.
Ruto diehards with majority being his Kalenjin community members are optimistic Kenya's number two will floor the longest serving opposition leader should he vie in the upcoming 2022 polls. However, Odinga supporters think otherwise. They believe that the son of the first Kenyan Vice President can
The duo have endured frosty relationship since 2011 despite teaming up together during 2007 elections whose outcome led to untold chaos. In many scenarios Ruto has described Odinga as a witchdoctor, lord of poverty, propagandist, a revolutionary who thrives on violence and a perennial loser who does not accept defeat.
"It is because you are the lord of poverty and you want poverty in our country. You are opposed to any development in this country because you want people to be poor so they continue to support you and I'm telling you we will work night and day to eliminate poverty in this country so that your kingdom has no place in Kenya and the lord of poverty will have no space in this nation," Ruto defended himself in 2019 after the ODM party leader challenged him to come clean on millions of shillings he was donating to churches every weekend then.
"Unfortunately sometimes, lazy people who don't want to work hard and incompetent people who cannot formulate any meaningful development programmes, and some who lose elections use the Constitution as the bogeyman," he stated in unveiled attack against Odinga.
On the other hand the African Union High Representative for infrastructure diehards have labelled the deputy president corrupt, a serial killer, hungry for power and arrogant.
"Ruto is the course of all these curses we are facing on our land Kenya today, how can you go to alter, the holy place and start abusing your political competitors, calling them names and ushering your political attitudes in order to achieve your egos!
Our God is getting angry against us because of this one man call Ruto!
And his followers thinks he is a saint not knowing this man is a good example of the Hypocrites we have in our beloved nation," posted Caleb Mike on Facebook.
Building Bridges Initiatives (BBI), a taskforce spearheaded by President Uhuru Kenya and Odinga to unite Kenya and solve historical injustices has further ruined the bond between the two factions. Ruto is rallying is supporters to oppose the constitution amendment claiming the initiative is driven by those with selfish ambition to create position for themselves.
Anger, insults and hatred unleashed by individuals on political discussion forums shows that Kenya is far away from political maturity where you support your candidate based on his or her manifestos not ethnic background.
Pan African Visions went through posts on some Facebook posts and comments and what we found out barbaric and uncalled for. It is quite unfortunate that Kenyans hate one another to this extent.
Arap King Parangwa suspected to be Ruto supporter said, "Without Kikuyu and Kalenjin communities' votes, Raila will never be anything in this country."
"He won the last two elections without their votes, have you forgotten? Dunderhead!" Replied Maurice Odero.
"Idiot!" roared Patrick Ndambuki.