Covid-19: Confirmed Cases rise to 66 in Cameroon
By Boris Esono Nwenfor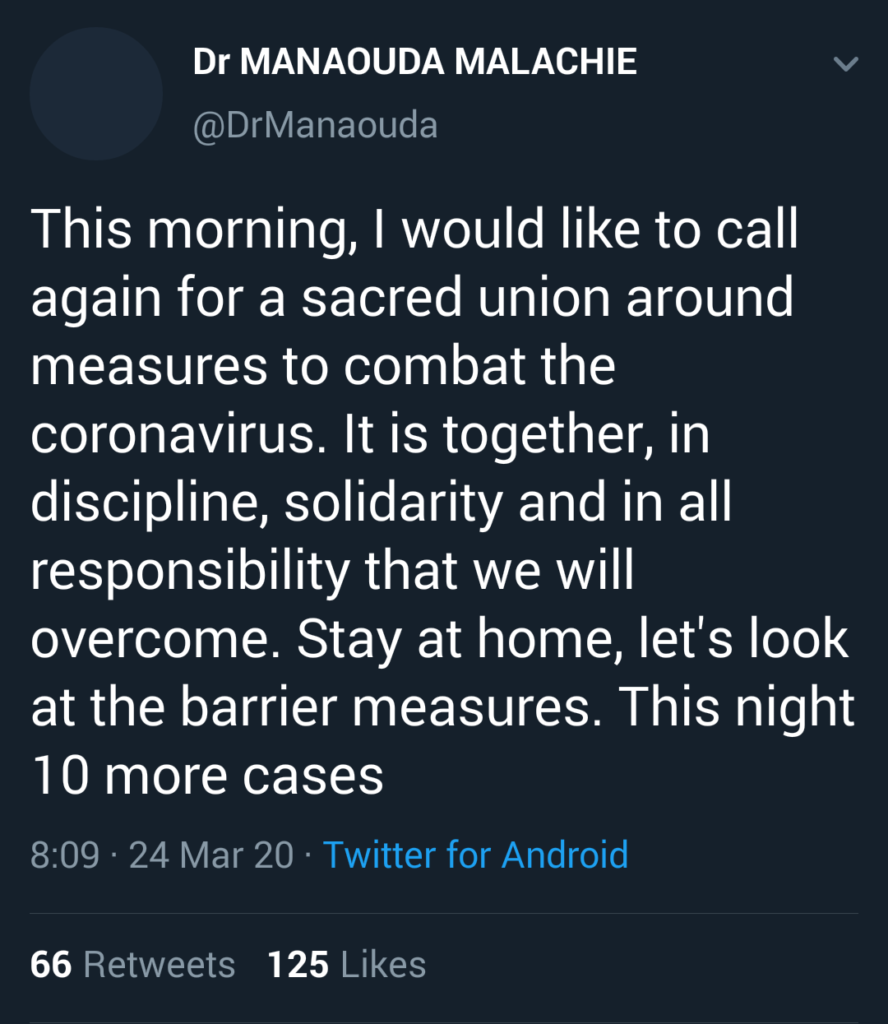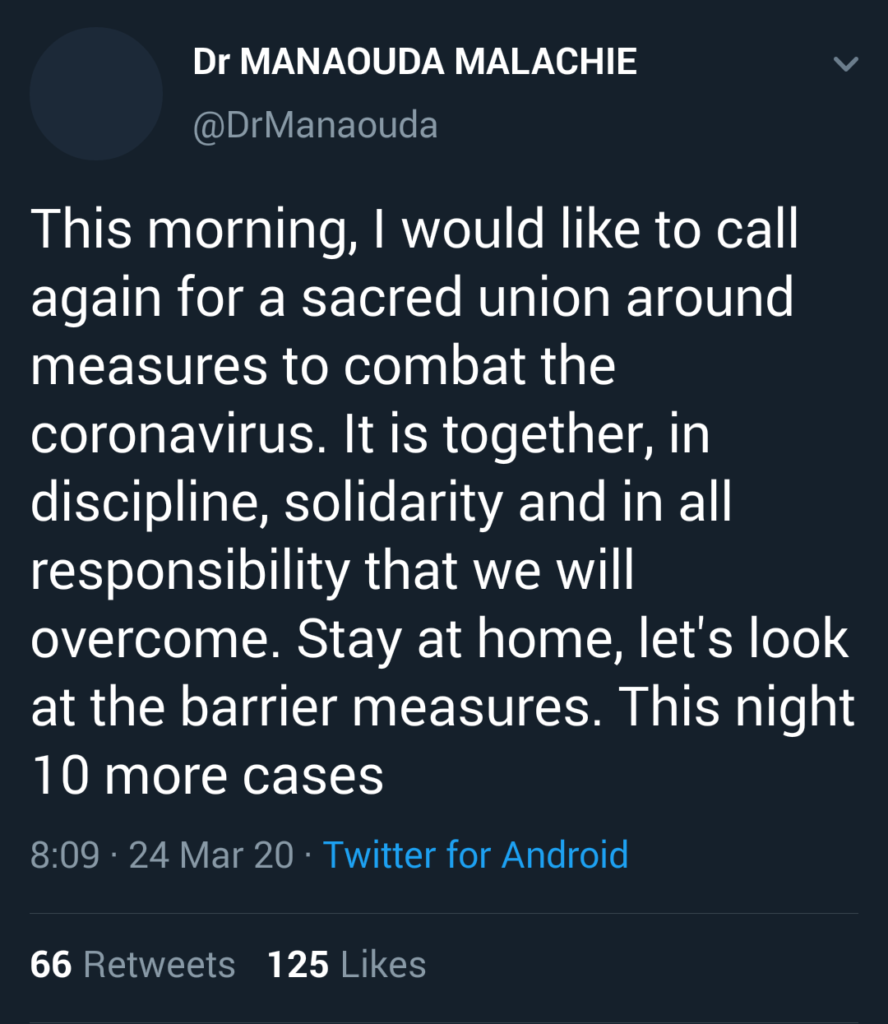 The number of confirmed cases of the coronavirus in Cameroon continues to grow exponentially overnight.
The country's number of cases now stand at 66, with 10 additional cases breaking Tuesday, March 24. The number, however, is set to be much higher. By March 21, the number of cases in Cameroon were at 40.
In a tweet from Cameroon's Minister of Public Health Dr Manaouda Malachie, he called on Cameroonians to respect the measures put in place by the government to fight against the virus. He said: "It is together, in discipline, solidarity, and in all responsibility that we will overcome." "Stay at home, let us look at the barrier measures. This night 10 more cases," He said.
Reports from the Ministry of Public Health shows that, most of the cases of Covid-19 in the country are imported cases.
The government of Cameroon has continued to call for stricter adherence to the 13 measures made known by PM Head of Government Dr Joseph Dion Ngute
Some persons who tested positive earlier have now tested negative. According to the Minister of Public Health, these were the two first cases confirmed in Cameroon. They were allowed to leave the hospital in Yaounde but put under observation.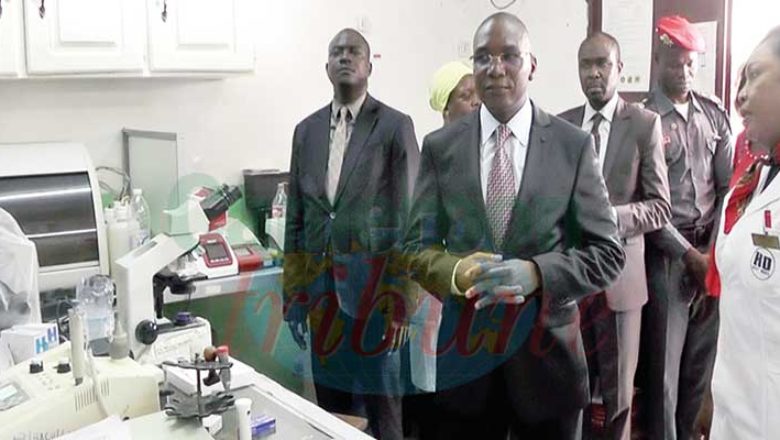 Politicians, and others have accused the government of hidden the true figures of those affected due to the coronavirus. Edith Kah Walla, leader of the CPP speaking on a Cameroon media channel said the government of Cameroon is not giving the true figure, and it only shows how incompetent they are.
Testing kits that are needed to test the population are in short supply. There is only one testing centres in the entire country — the Centre Pasteur in Yaounde. This remains a major problem as other cities such as Douala, Baffoussam who have recorded cases of the virus do not even have testing capabilities.
Chinese billionaire and founder of Alibaba, Jack Ma has donated 20,000 testing kits to each African country which has been delivered to the African CDC in Ethiopia. These kits are urgently needed in the country.
Jazz Legend Manu Dibango succumbs to Coronavirus
Famed Cameroonian Saxophonist Emmanuel N'Djoke Dibango, popularly known as Manu Dibango, has died due to the coronavirus.
He died on Tuesday morning at a hospital outside the French Capital, Paris, BBC reported.
Last week, the 86-year-old jazz musician had announced on his Facebook page that he had contracted the virus.
The late Dibango is best known for his 1972 hit Soul Makossa, which won him the Grammy Award.
The coronavirus has already led to more than 340,840 cases with at least 14,582 deaths worldwide. Since the first case in sub-Saharan Africa, the number of cases has continued to rise.