S. Sudan's Kiir dissolves govt, reappoints Dr. Machar as first Duputy, Taban, Wani, Nyandeng as Vice Presidents
By Deng Machol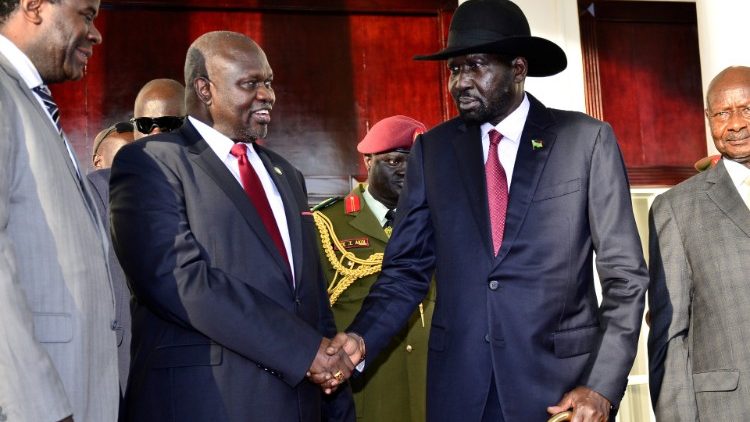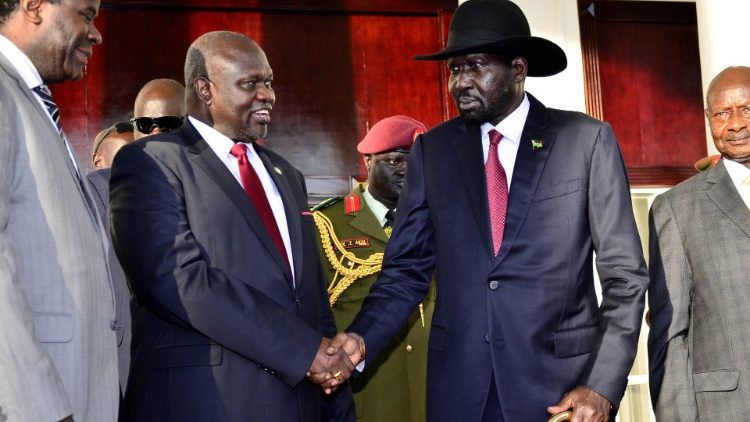 Juba – South Sudan's President Salva Kiir has dissolved the current transitional government, and reappointed Dr. Riek Machar, the main opposition leader as First Vice President for the second time in the three years  of a coalition government in accordance with the 2018 revitalized peace deal.

President Kiir also reappointed James Wani Igga, Taban Deng Gai as the Vice Presidents respectively after relieving them. 

Kiir also appointed Ms. Rebecca Nyandeng Garang de Mabior, widow of late founder of the SPLM Dr. John Garang as another Vice President.

The appointments were done in several  presidential decrees read out on the state – owned television (SSBC) on Friday evening.

The other vice president from the South Sudan Opposition Alliance (SSOA) was not appointed due to the seat wrangling among the groups.

President Kiir has also relieved the incumbent ministers and deputy ministers, including the presidential advisers.

President Kiir also appointed the Presidential Adviser on Security Affairs and the Minister of Presidential Affairs.

The rival leaders had twice missed deadlines in the past year to form the transitional government that is expected to lead to elections in three years' time, much to the impatience of the United States and others. 

This comes after the two principals agreed to form the power sharing government.  They will resolve any outstanding issues laid out in a September 2018 peace deal.

The new cabinet is due to be announced on Saturday evening. 
That arrangement has twice led to conflict, once when the civil war erupted in late 2013 and again in mid-2016 after Machar returned to the post under a previous peace deal. He ended up fleeing the country on foot.

This is a huge step in the ending the country's five-year civil war that killed nearly 400,000 people and shattered life in the world's youngest nation.

The two principals said earlier that security arrangements, one crucial issue, will be resolved after the government's formation. 
President Kiir said the protection of Machar and others with the opposition will be under his responsibility.

South Sudan's civil war broke out just two years after the nation gained her long-fought independence from Sudan. The conflict devastated the oil-rich nation's economy, and roughly half the country's 12 million people are hungry according to UN reports.