Mozambique's Nyusi Begins 2nd Term promising to fight against corruption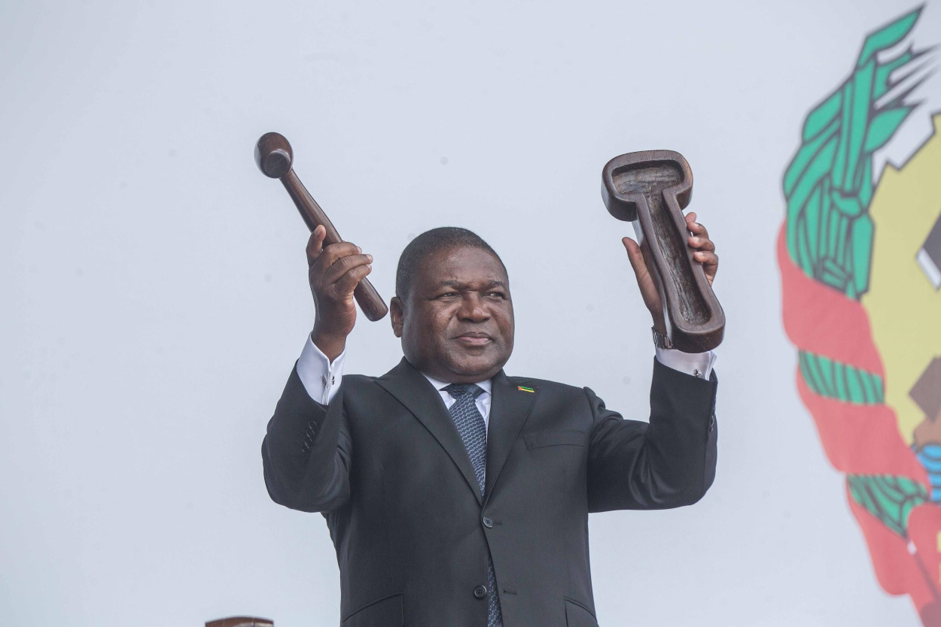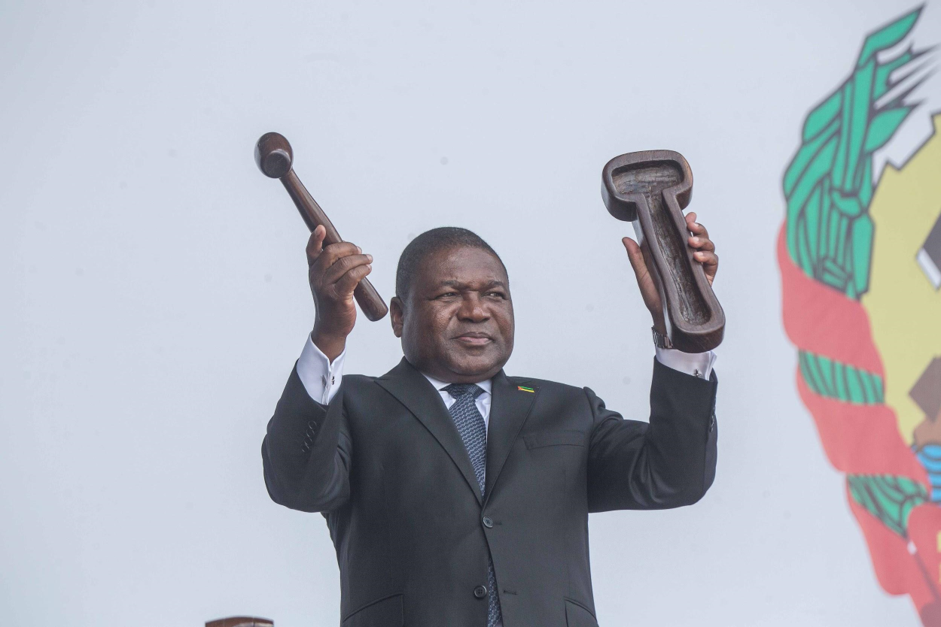 By Jorge dos Santos
Mozambican President Filipe Nyusi on Wednesday promised "to continue to fight against corruption in all its forms", in the coming five years. He was speaking in Maputo's Independence Square, immediately after his investiture for a second five year term of office.
"In fighting corruption, we will distance ourselves from those who seek to replace institutional justice with a witch hunt", he said.
Nyusi told the crowd he would "demand integrity, ethics and professionalism from public officials to consolidate the culture of transparency and accountability". There would be "no rest" in the fight against corruption, he promised, and there would be no "untouchables".
He promised "a fast, efficient and impartial system of administration of justice that inspires confidence in the equal enforcement of the law". This would include "innovative systems for conflict resolution, such as mediation and community courts".
He also announced that "more than 60 per cent" of the government he is about to announce will consist of "new faces" and promised that most of the Ministers will be young. "The gender balance in the government will improve, promising that governance will be "agile, flexible and sustainable", with ministers capable of solving the problems in their various sectors.
He would demand "ethics, competence, loyalty, good sense and humility" from all government members, as well as teamwork.
Nyusi promised to work with other political forces, but warned that the concept of "inclusion" did not merely mean giving opportunities to opposition parties. Mozambique needed, not simply opposition, but "a free and healthy confrontation of ideas".
"Inclusion is much more than accommodating a small group of fellow countrymen, regardless of their origin", he added. "Inclusion means listening to those who think differently, giving equal opportunities to all, exercising social justice".
Attended the event the Heads of State of Cape Verde; Rwanda; Zambia; Namibia; Portugal; Angola; Zimbabwe; South Africa; Botswana and Mauritius.
Renamo boycott the event
Whatever, the leader of Mozambique's main opposition party. Renamo, Ossufo Momade, boycotted the event. He said it would have been "scandalous", if he had attended the investiture, and "the people would have been confused".
He declined to describe this attitude as a boycott, and said he had taken the decision "so that the people know I am not allied with him (i.e. with Nyusi). I have already received many messages saying that Ossufo has been bought".
"If I had participated in those ceremonies, it would have been a scandal, because I cannot separate myself from my people", he stressed.
Nonetheless, he would continue talking to Nyusi's government, because "I must respect the principles of my President, the late President Afonso Dhlakama (Momade's predecessor, who died in May 2018)".
He remained interested in the search for peace. "We have to put an end to the anxiety of the people, so that we may have peace in Mozambique".
Momade said that he would not accept any ministerial post or other job offered by Nyusi. "That is not my ambition", he said.