Manufacturers Urge Africans to Prioritize Consumption of Local Products Over Sub-Standard Foreign Ones
By Maniraguha Ferdinand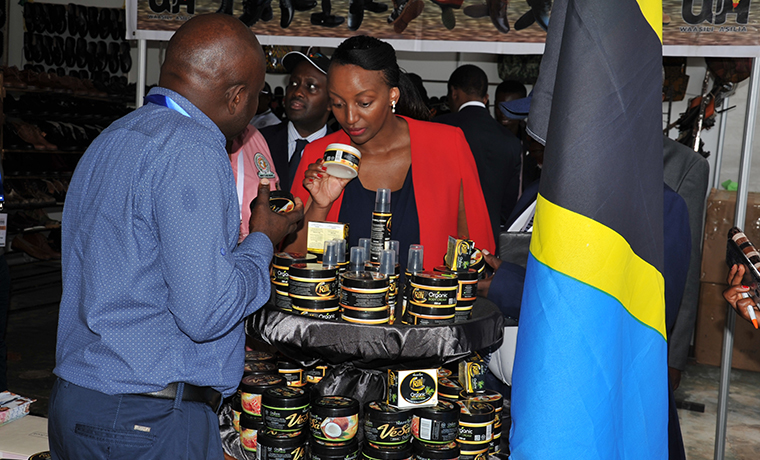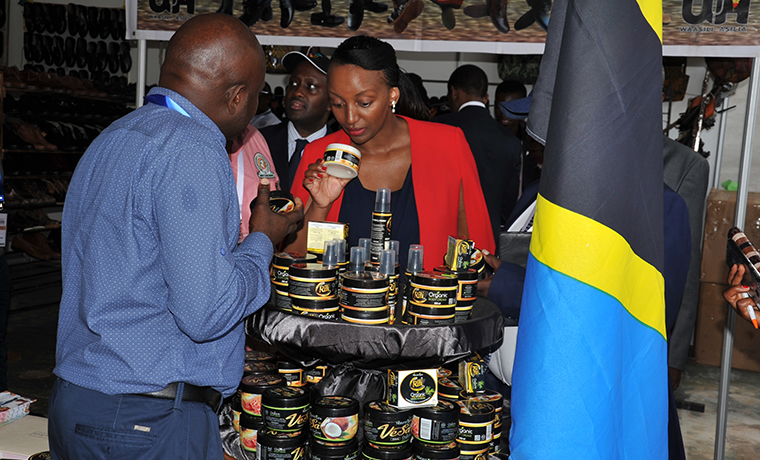 African manufacturers urged their fellow Africans to stop despising African products while praising western ones even when they are not good in quality.
They raised this in Kigali during the ongoing annual East African Community Micro, Small and Medium Enterprise Trade Fair, officially known as JuaKali Nguvu Kazi. This exhibition kicked off Monday 16th December and is set to close on 22nd December.
The problem that most exhibitors have raised is a low number of people turning up to buy, comparing to previous exhibitions. However they blame it on the mentality that still hangs in the heads of some Africans, who tend to despise Africans products over western on Asian ones.
Nsobora Margaret, a medical technologist from Uganda who came in exhibition to sell herbal medicine and nutritional supplements, told Pan African Visions that Africans industries and manufactories lack high technologies but if supported, they have chances of manufacturing high quality products than those from outside.
"Western drugs they are made out of these hubs." She said pointing finger at a box containing a herbal soap. " Their technologies is advanced, they make tablets , they make syrups but they are the same trees. We have not had chance of advancing in technologies to make tablets but if governments come up with a common support to herbalists.If we are supported, we can make drugs the same as those that are imported from outside", she adds.
Nattabi Ruth from Uganda finds it difficult for Africans to develop while thinking that products made in Europe are better than African.
From her experience, she said people often complain high prices but on the other hand they go to buy the most expensive products from abroad with minimum quality.
"There are products that fellow Africans make, they always complain that prices are high. Sometimes Italians product doesn't work but they have that mentality that Italians can work even when they have not used them before" she said adding that "We should really support our own products comparing to western products because for them, they support our products, you will be shocked Italian can come and buy our soap and use it, and even say it is better than his. We should be more proud of ourselves."
African countries are coming up with idea of integration, removing barriers that hinder countries to trade among themselves.
The Continental Free Trade Area (CFTA) that was ratified recently have in target to expand intra African trade through better harmonization and coordination of trade liberalization and facilitation regimes.
The CFTA will bring together fifty-four African countries with a combined population of more than one billion people and a combined gross domestic product of more than US $3.4 trillion.
A move like this helped Asians countries like China to grow their economies and their products are scattered everywhere in the world.
Maimuna Chikuta , nuts manufacturer from Tanzania said Africans have to show support among themselves and remember that some products from the continent are more natural that those exported.
"Let's support each other we East Africans so that our products be respected. Let's follow how Chinese did. We have to use our natural products that are found here in Africa", she urged.
The current East African Community Micro, Small and Medium Enterprise Trade Fair have attracted more than 1000 exhibitors from EAC Partner States.