From Gabonews to Global Business Mogul: The story of Nicolas Pompigne-Mognard, Founder and Chairman of APO Group
By Ajong Mbapndah L
With a  client list that includes  global giants like Facebook, Uber, Marriott, Hilton, GE, Orange, DHL, Philips, the NBA, Standard Chartered Bank, Siemens, Canon, PwC, EY, McKinsey & Company, AccorHotels, flydubai, DP World, and others, the African Press Organisation Group, is  the indisputable leader when it comes to public relations, media relations, and press release distribution services in the continent.
Building the firm to the iconic status it enjoys today is the handiwork of Franco-Gabonese self-made entrepreneur Nicolas Pompigne-Mognard, the Founder, chairman and 100% owner of APO Group. In 2007, Nicolas was still a Journalist for the online Gabonese news outfit Gabonews when he took the risk of investing his savings of €10.000 into the creation of the APO Group. The investment proved to be a stroke of genius, and today, the Group works with more than 300 clients from government to international institutions, prominent personalities, and a myriad of companies across Africa, and the Middle East.
"Our reach across all 54 countries in Africa is unparalleled, but we also want to raise the profile of African organizations internationally, and our partnerships with world-leading multinational media platforms ensures our content is delivered to global audiences," says Nicolas Pompigne-Mognard in an interview with Pan African Visions.
Though Pompigne-Mognard stepped down as CEO of the Group and appointed Lionel Reina to take over in December 2018, he remains very active on issues concerning the APO Group in diverse capacities. He sits on the Advisory Board of the Africa Hotel Investment Forum (AHIF), the premier hotel investment conference in Africa, and is also member of the Advisor Board of the EurAfrican Forum, an action-oriented platform that aims to foster stronger collaboration between Europe, and Africa.
While public and media relations will remain the core business under the leadership of Lionel Reina as CEO, the APO Group plans to make acquisitions in the field of digital transformation , and data management, says Pompigne-Mognard .
"Our ultimate goal is to become the consulting firm of choice for all companies looking to grow across Africa," says Pompigne-Mognard in the interview which also discusses the media landscape in Africa, helping the next generation of African communicators, sponsorship of the World Rugby's African association, and more.
Thanks for granting us this interview, Nicolas Pompigne-Mognard. As the Founder and Chairman of leading Pan-African communications consultancy ,APO Group, could you start by giving us an overview of the firm, and its standing in the global media landscape today?,
Nicolas Pompigne-Mognard : APO Group is a consulting firm operating across Africa. We provide public relations, media relations and press release distribution services and have developed a growing portfolio of turnkey solutions for the world's leading brands. Our core business is in the production, distribution and monitoring of text, image and video to online, print, broadcast and social media, but we also provide a bridge between business communicators and the media by helping hundreds of diverse organizations build meaningful relations with journalists and the wider media community.
Our reach across all 54 countries in Africa is unparalleled, but we also want to raise the profile of African organizations internationally. Our partnerships with world-leading multinational media platforms ensure our content is delivered to global audiences. Recently we partnered with Getty Images, meaning our clients' photos and videos reach their subscribers all over the world.
By opening up new audiences in this way, we can change the narrative around our continent, ensuring uplifting, positive and uniquely African stories reach as many people as possible.
It is our understanding that you started off as a journalist for a Gabonese media. What pushed you into creating the APO Group and how were you able to raise the seed capital?
Nicolas Pompigne-Mognard :I wanted to change the narrative about Africa. At the time, the majority of news being written about the continent was negative. I wanted to find a way of addressing that and ensuring more positive stories were getting out to international audience.
I was a journalist working as European correspondent for Gabonews back in 2007, and I had known for years how difficult it was to get hold of Africa-related press releases.
There simply wasn't a way for the media to find public relations content all in one place. That connectivity didn't exist.
So, APO Group was the result of creating a channel that communicators could use to tell their compelling stories to the rest of the world. 12 years later, we are the leading press release distribution firm in Africa and the Middle East.
As we have grown, we have built out our network, creating strategic alliances with internationally renowned organizations, we now have the network and reputation to deliver on that original vision of changing the narrative in Africa – and that's something I'm really proud of.
APO Group is clearly a powerhouse today. Could you walk us through some of the memorable phases that you went through in growing the firm to where it is today? In other words, what are some of the challenges you faced and how did you overcome them?
Nicolas Pompigne-Mognard :At the beginning there were many challenges.
First up, there were no employees! It was just me. I was the Sales Manager, IT consultant, HR team – everything. I soon realized I needed help, but I was not prepared for how difficult it would be to find the right team to deliver what the company needed. The first hires I made did not work out, and it took a while before I discovered the right fit.
I discovered it was important to hire proven talents. To surround yourself with people who are better than you are at what they do. I began to understand that the true wealth of your company is your employees. Without them you are nothing.
As we have grown, our challenges have changed. I'd known for a long time that I was an 'accidental' CEO. If we were going to scale up and take APO Group to the next level, we needed to hire somebody with a proven track record. So, I stepped aside and brought in a new CEO – Lionel Reina – who joined us with a strong background as a former senior executive for Orange Business Services and Accenture. I'm happy to say, it has been a great success and the business continues to go from strength-to-strength.
I remain the owner of APO Group, but I am now Chairman, and am thoroughly enjoying the strategic side of the business, while also working on other projects.
Your growing list of clients includes corporate giants like Facebook, Uber, Marriott, Hilton, GE, Orange, DHL, Philips, the NBA, Standard Chartered Bank, Siemens, Canon, PwC, EY, McKinsey & Company, AccorHotels, flydubai, DP World. Can you shed some light on how you are able to attract such high profile clients? What draws them to APO Group and what is it you do to keep them in the face of competition?
Nicolas Pompigne-Mognard :We attract these clients because we represent their best – and in some cases only – chance of achieving what they need in terms of engagement with African media audiences.
These companies want professional advice and consultation, as well as help in building long-lasting strategies, but they also, fundamentally, need the best network to carry their message.
APO Group's network covers the whole continent – including Eritrea and Somaliland, where no other distribution agencies can reach. We have dedicated huge time and resources to media research and building relationships and trust both with individual journalists and the titles they work for.
It is not a coincidence that dozens of the region's most prominent Public Relations Agencies – 57 at the last count – rely on APO Group's network to target the media they need.
But while clients may initially be drawn to our network, it is our level of experience and expertise that stands us out from the competition. We do not only deliver content to media, we work alongside them on a daily basis, coordinating press conferences, interviews, op-ed publications, speaker opportunities, photo and video production and social media management – so we are able to forge long-lasting relationships.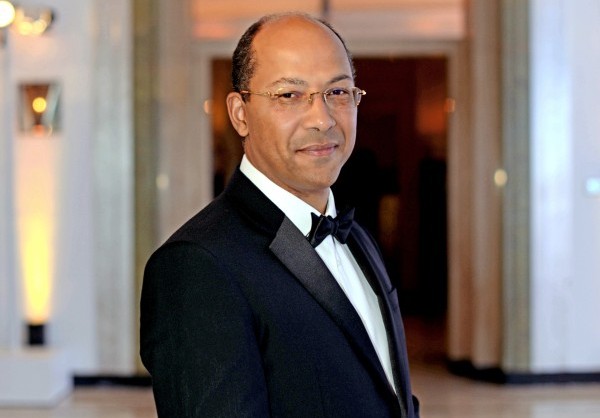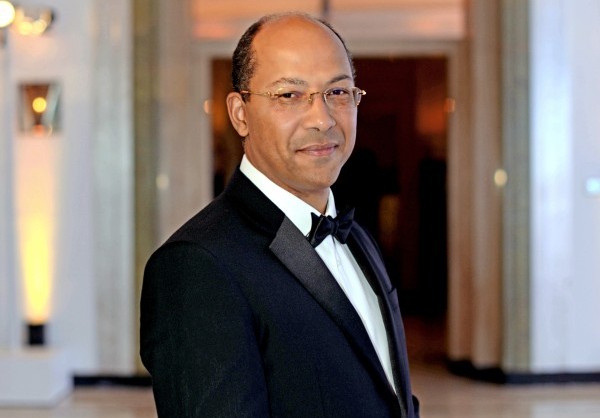 In December 2018, you decided to step down as CEO of APO Group, may we know why, and how has the company fared under your successor?
Nicolas Pompigne-Mognard :As I mentioned, Lionel Reina took over as CEO earlier this year. Lionel is a proven success having worked as Vice President of Eastern Europe, the Middle East and Africa for Orange Business Services and Middle East Director for Accenture – and has a fantastic track record in helping companies scale up quickly and break new ground.
Under his stewardship, we have continued our strong growth trajectory and cemented several new strategic alliances that have enabled us to move into new industries – extending our influence into exciting areas like technology.
We have known each other for years and I couldn't have dreamed of a better CEO.
What is your take on the state of the African media landscape?
Nicolas Pompigne-Mognard Firstly, it's important to clarify that the media landscape in Africa is extremely diverse. There are 54 distinctly different countries on the continent, each with their own unique cultures and trends.
Generally speaking, there are huge challenges involved in ensuring the press are allowed to do their job without impediment. But they are evolving challenges. Ten years ago, there was genuine threat to life for journalists who dared to step out of line. Last year, out of 58 journalists killed on duty around the world, only six were African – and those were in the conflict zones of Somalia and the Central African Republic.
Now, the challenges are more insidious – and they are more like the ones you see all over the world. As well as arbitrary censorship in some countries, governments are able to infiltrate so-called 'private' media. The financial weakness of many media outlets makes them susceptible to political and financial influence that undermines their independence and diminishes their chances of providing fair and accurate reporting to the people they serve.
There has been a growing emphasis on the need for the African media to tell the African story, but you know very well the challenges that African press organs go through. Besides the sharing of press releases, what is it that APO is doing or planning to do to help empower the press in Africa?
Nicolas Pompigne-Mognard :It's a really big problem. No-one is better equipped to tell African stories than African media, but they have significant challenges around digitalization, monetization and talent management.
But I believe the biggest issue of all is around the arrival of large, multinational media organizations taking market share and advertising revenue away from the local outlets.
Several international media organizations have expanded into Africa in the last few years. The BBC, for example, has opened its biggest office yet outside of the UK – in Kenya; The Washington Post has recently announced it is expanding into Africa, and European TV channel Euronews, has launched Africanews. The Huffington Post and Le Monde have created African subsidiaries, while CNN now has six programmes dedicated to Africa.
Most of these international media houses are investing in Africa because they see the potential for new audiences and new revenue streams – and the local African media are struggling to compete.
APO Group work closely with local press and try to facilitate conversations and relationships with our hugely influential client base. Many of our international clients have a real appetite for authentic African coverage, so our ability to make introductions and drive engagement can be extremely positive for the African media – as well as our clients.
Since you stepped down as CEO you have done quite some traveling across Africa to live the passion of helping entrepreneurship in Africa. What are some of the most remarkable things you have learned from the travels and interactions with people? And to all aspiring entrepreneurs out there, what is the recipe for success?
Nicolas Pompigne-Mognard :I've been lucky enough to visit universities all over Africa this year.
It's long been an ambition of mine to help the next generation of African communicators in whatever way I can. By running these seminars all over the continent, I've seen first-hand the passion and commitment of young journalism and communications students as they complete their studies.
As for a recipe for entrepreneurial success, there is no magic dust, unfortunately! You need to identify an opportunity or make sure you are solving a specific problem in a new and compelling way. Plus, of course, you need a lot of hard work – and a good deal of luck!
Talking from experience, what recommendations do you have for a more robust relationship between businesses and the media in Africa?
Nicolas Pompigne-Mognard :In the current climate of fake news and misinformation, the most valuable thing you can bring to that relationship is trust and credibility.
Both businesses and the media have a duty of care to their readership to provide accurate information. As soon as original press release content is called into question, that relationship can be irrevocably damaged.
For APO Group, as a news distributor, we have a responsibility to be a credible Primary Information Provider. We are that bridge between business and the media. A such, our reputation is on the line every time a press release goes out.
It's why we have always maintained a strong set of checks and balances to ensure the authenticity of the news we publish. Most important of all, we have made it a fundamental rule never to relinquish a human editorial presence. We will always check the validity of our news sources, and if we have any doubt whatsoever, we simply don't publish.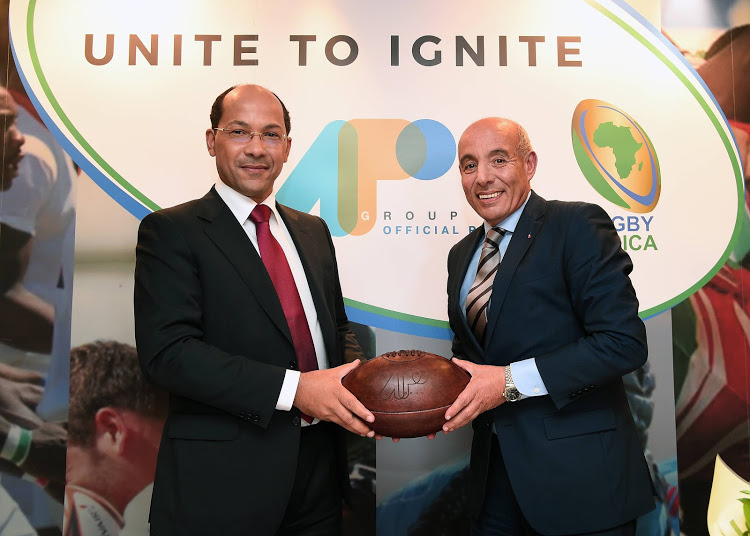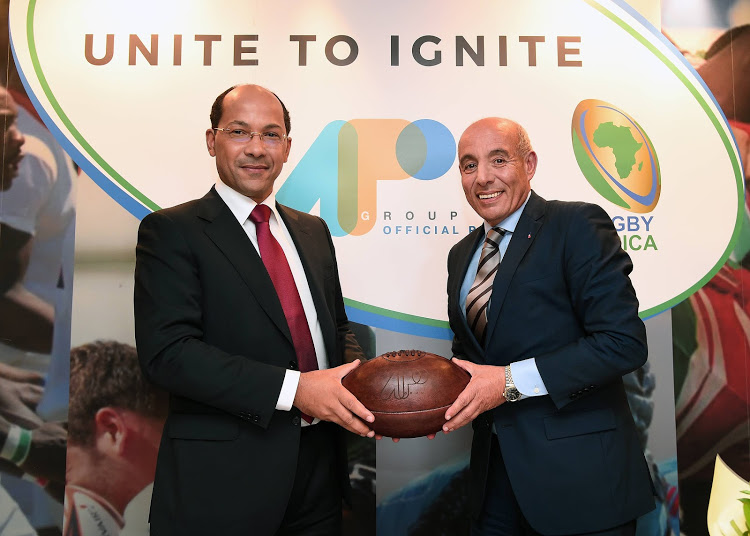 We see the APO building strong partnerships notably in rugby. How is this working out and with the global appeal of sports, any extra dividends you see for Africa through such partnerships?
Nicolas Pompigne-Mognard :Sport has the power to inspire millions of people and help put Africa in the global spotlight.
APO Group's role in raising the profile of African sport has largely focused on rugby. In November 2017, APO Group became the Main Official Sponsor of World Rugby's African association, Rugby Africa, the governing body of rugby in Africa. This is the highest level of sponsorship, and the partnership has recently been extended until 2024. Rugby is developing at an unprecedented pace in Africa and is now the fastest growing sport on the continent. The popularity of the game is booming all over Africa. Ten African nations are currently placed in the top-50 of the world rankings and more women and men, girls and boys, are playing than ever before.
The players are inspirational role models for the next generations of young Africans who are discovering the sport. Although few may know this, out of 105 countries playing rugby competitively, one-third are African and there are many talents in Africa who deserve more recognition by the general public. In 2017, growth in player registration in African nations (excluding South Africa) was 66%, against an overall global increase of 27%. In the female game, the number of registered players increased by 50% in 2017 alone. This phenomenal growth at grass roots level is starting to bear fruit on the international scene.
Any projections for 2020, from where it is at this point? What next for APO Group?
Nicolas Pompigne-Mognard: After delivering 60% growth in 2018, our plan is to maintain a 40% yearly growth until 2024. Our ultimate goal is to become the consulting firm of choice for all companies looking to grow across Africa.
Lionel's main area of focus for 2020 is to develop new integrated services and turnkey solutions to continue to help corporations to expand across Africa. We are also looking to make an acquisition in the field of Digital Transformation, AI and Data management. But our core business will remain Public Relations and Media Relations.
In my role as Chairman, I will have more time to continue to promote existing projects and new initiatives in several areas, including our rugby in Africa, female entrepreneurship and student conferences and internships.
So, as you can see, we are very optimistic about the future of the continent!