Africa: Addressing the Soaring Refugee Crisis
By Jude Mutah *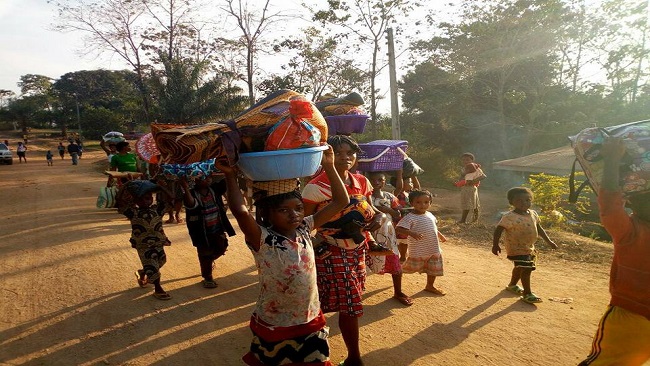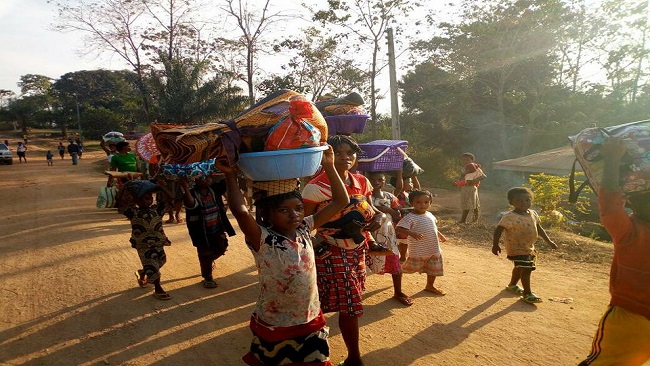 Introduction:
Over the years, Africa has witnessed a surge in refugees, and internally displaced persons (IDPs) caused primarily by increased conflicts and persecution by dictatorial regimes. According to UNHCR, over 18 million people on the African continent have vacated their homes either due to conflict or persecution by brutal governments. This is exclusive of the about 50% that seek refuge with family members in the communities. In recent times, the number of fleeing Africans have soared in part because of the crisis in Nigeria, Central African Republic, South Sudan, Burundi, and DR Congo. It is also crucial to mention the ongoing armed separatist conflict in Cameroon that has displaced millions and exiled hundreds of thousands across the continent and beyond. The refugee crisis in Africa is critical, and warranted the African Union to designate 2019 as the year of the refugee, IDP, and returnees with the ultimate goal to encourage durable solutions to involuntary displacement in Africa.
The 1951 refugee convention:
The 1951 refugee convention is a revered instrument signed by over 140 countries. Its core principle of non-refoulment proclaims that a refugee should not be returned to a country where they fear severe threats to their life or freedom based on factors such as "race, religion, nationality, membership of a particular social group or political opinion." Except for Libya, all African countries are signatories to the convention and its 1967 protocol. The uniqueness of the 1951 agreement lies in the fact that it guarantees, in principle, that refugees are not repatriated to the countries from which they fled. While this is stupendous, refugees in Africa continually confront daunting challenges in destination countries.
Challenges:
There are well-documented cases or instances in Africa, whereby the terminus countries have repatriated refugees. In cases in which they are not returned, the refugees are either mistreated or face severe reintegration challenges in the destination countries. For example, in January 2019, Cameroonian authorities compulsorily repatriated some 9,000 Nigerian refugees who fled attacks by militants in Nigeria. In the same vein, the Nigerian government, in January 2018, repatriated to Cameroon, ten separatist leaders who had sought asylum in Nigeria. In 2017, CNN released a groundbreaking report of migrant slave auctions in Libya, and according to a 2007 report by the Human Rights Watch, South African officials have not only arrested and deported undocumented migrant workers, but often assaulted and extorted money from them, and commercial agriculturalists, for example, that employs them regularly violated their fundamental work rights. In June 2019, UNHCR secured the release of about 100 refugees held under deplorable human conditions in the Zintan detention center in Tripoli, Libya. Refugees mostly lack access to healthcare, water, food, education, employment, and live in crowded refugee camps. Despite these challenges and with meager resources, a few countries in Africa continue to welcome, accommodate, and reintegrate refugees from across the continent.
Efforts by African countries to support their refugees:
There are a few African countries that have welcomed refugees from across the continent. For example, Ethiopia has an open-door policy that embraces and permits humanitarian admittance and protection for refugees. It is home to nearly 740,000 refugees fleeing crisis primarily from Somalia, Eritrea, Sudan, and South Sudan. That figure is the most massive refugee populace in a single African nation. Uganda, on the other hand, has a generous refugee law that not only welcomes refugees but provides them with opportunities to start anew. Refugees in Uganda and Tanzania enjoy free movement, employment opportunities, and land to build a new home or begin farming activities. Over 500,000 refugees from Burundi, Democratic Republic of Congo and South Sudan have happily settled in Uganda. In 2018 alone, about 815,000 Congolese fled the country and some found refuge in these countries. Zambia and Guinea Bissau, offer naturalization status to long-term refugees. However, these countries represent less than 1% of the 54 countries in Africa. To address the refugee crisis on the continent, more must be done.
The way forward:
To adequately address the refugee crisis, more African countries must initiate policies that welcome and reintegrate refugees from across the continent. In conformity with the UN High Commissioner for Refugees Filippo Grandi, refugees are skillful, with great ideas, aspirations, and dreams for a better future. These fleeing individuals are also resilient and imaginative, with robust energy and drive to shape their destinies. They should be given a chance in terms of education, employment opportunities, and safety, among others. As former UN Secretary-General Ban Ki-moon posits, "Refugees have been deprived of their homes, but they must not be deprived of their futures." It is incumbent for the African Union to ensure that African refugees don't get deprived of their future.
Also, there should be adequate coordination between the source and the destination countries. It may be fair to say that policies be initiated and implemented that mandates the source country to contribute to the wellbeing of the refugees in the destination. Perhaps, this will go along way to compel the source countries to address the underlying factors that generate refugees and IDPs such as poor governance, which the Kampala Convention strives to address. It is incumbent on African countries to sign, ratify, and ensure the adequate implementation of the agreement which this far been signed by 40 and approved by only 25 of the 54 member states of the African Union. Echoing former US President Barack Obama, "refugee crisis is a test of our common humanity," and we must work together to prevent or mitigate its effects on involuntary migrants.
*Jude Mutah works for the United States Institute of Peace's Africa Program in Washington, DC. He is a Ph.D. student of Global Affairs and Human Security, University of Baltimore. The views expressed are his.