Mozambique: Renamo militiamen threaten to kill Ossufo Momade
By Arnaldo Cuamba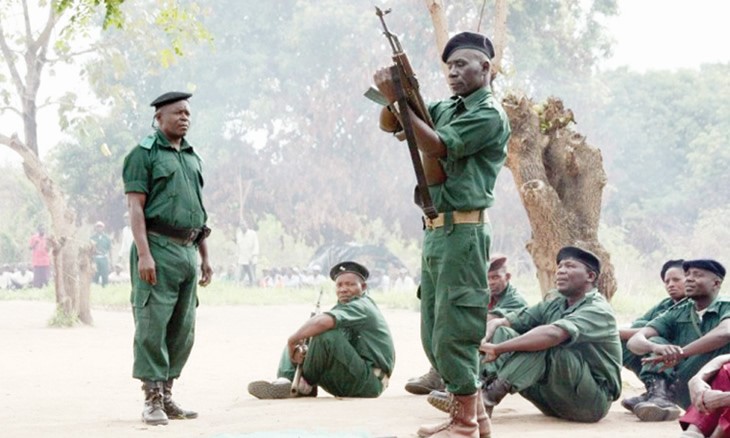 A group of soldiers who identify themselves as faithful of the late Afonso Dhlakama threaten to kill the current leader of the Renamo party, Ossufo Momade, if he does not resign from office until July.
The military, represented at a press conference by General Mariano Nhongo, who claimed to be commander of the military wing of the party, accuse Ossufo Momade of being an agent of the mozambican secret agency, SISE, with agenda to ruin Renamo.
They also say that he ordered the assassination of Renamo's General, Josefa de Sousa, on 3 June, and ordered that two other brigadiers be arrested.
"When he arrived, he struck our General Staff headquarters and arrested three  brigadiers, whose one of them named Josefa was shot," Nyongo said denouncing that Momade "is being used .. comes as a sheep while he is a Hyena."
Another situation that worries the military, Nhongo continued, is that the electoral registration process that ended on 30 May was characterized by several irregularities that will benefit Mozambique's ruling party Frelimo, but even so the leader did nothing, despite successive calls of attention sent by the military.
Regarding the Disarmament, Demilitarization and Reintegration process of Renamo's armed men, Nhongo said that the military is allegedly concerned that Ossufo Momade is creating conditions for the military to be sent home while his "friends" are appointed to different positions ate the police and military state institutions.
"That's why we feel like this is not our president," the general said, threatening that "if Ossufo does not leave [the power] we will kill him just as he killed our Brigadier."
"The decision we made is that we do not want Ossufo," the General said, who revealed that the military has already decided to hold a meeting that will take place between 10 and 15 July for the election of the new leader who should conduct the DDR process because "In the name of Ossufo no military will surrender the arms".
However, on Thursday, party spokesman Jose Manteigas called the press to say that the information released by Nhongo is not true and that he is part of a group of deserters.