Mayors Told to Use Public Transport in South Africa
By Prince Kurupati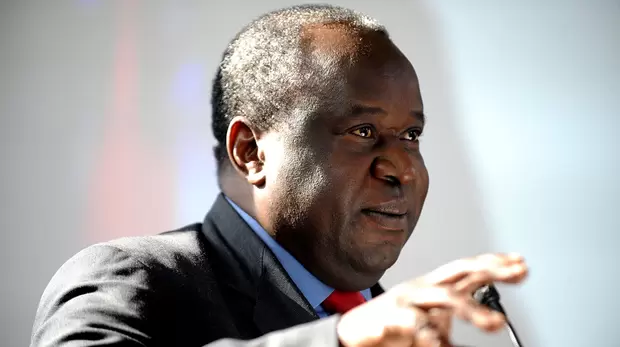 South African Finance Minister Tito Mboweni has stated that the country's 257 mayors should use public transport or shuttles and stop hiring expensive luxury cars. The Finance Minister said this during the South African Bank (SARB) and the South African Mint announcement release of a series of six commemorative circulation coins.
Speaking to journalists, the Finance Minister said that he is set to introduce new stringent measures to cut costs in municipalities and related entities with effect from next month.
Finance Minister also went further stating that municipalities have been told to avoid expenditure on elaborate and expensive office furniture.
The decision to promulgate the measures was reached in concurrence with Dr Nkosazana Dhlamini-Zuma, the Minister of Co-operative Governance and Traditional Affairs.
IOL reports that "New municipal cost-containment regulations have declared that local government officials and political office bearers must either use council vehicles or use public transport if the costs of such services are lower than hiring a vehicle, the kilometres to be claimed or parking. The regulations are aimed at ensuring that municipality resources are used effectively, efficiently and economically."
"Local government politicians and officials have also been warned should they fail to implement or comply with the new regulations they will be held liable for committing financial misconduct or financial offences, which may be declared criminal offences.
From July 1, municipal managers have also been told to ensure there are policies in place to manage the use of council vehicles for official purposes."
The new regulations have received mixed reactions both from the mayors themselves and also from the general public. Nelson Mandela Bay mayor, Mongameli Bobani, made it clear that he will not be using public transport and shuttle services as his municipality's deal with Volkswagen (VW) will exempt him from the call.
In a Twitter post, Bobani explained that he is obliged to use the luxury services offered by the car manufacturer because of a deal that was secured by the metro.
"Nelson Mandela Bay's executive mayor is sponsored and driven by Volkswagen South Africa, from their plant in Uitenhage. Thanks to the former executive mayor, Nceba Faku, for striking such a deal. A big thank you to VW Group for the support all these years," the mayor noted in a tweet.
Many South Africans who took to Twitter to air out their views stated that this was a move in the right direction as it will enable municipalities to save funds better put to use in other key areas. Others, however, bemoaned the move saying it may lead to public funds abuse by officials who would want to compensate for what they perceive to be rightfully theirs.