Kenya:Rotich announces 2019/2020 budget
By Samuel Ouma |@journalist_27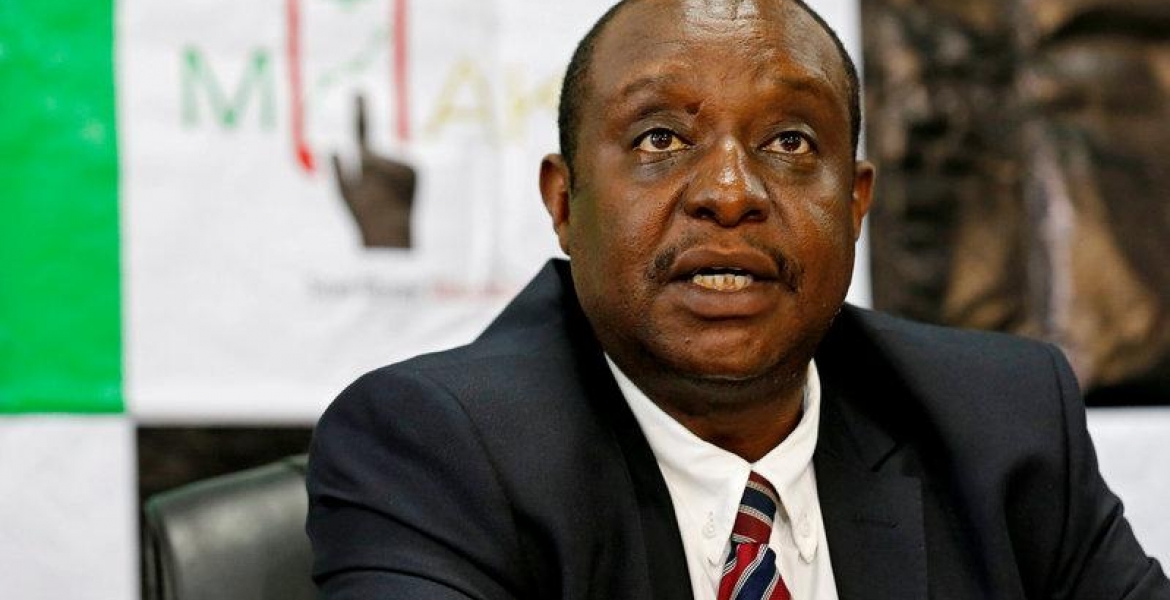 Treasury Cabinet Secretary Henry Rotich on Thursday, June 13 unveiled a Ksh.3.02 trillion ($302 billion) budget for the financial year 2019/2020.
The budget has an estimated deficit of Ksh.607.8 billion ($ 6.08 million) which will be bridged through borrowing. Ksh.2.2 trillion ($220 billion) of the budget will be achieved through revenues while Kenya Revenue Authority is expected to collect Ksh.1.9 trillion ($190 billion).
Much focus is on the Big four Agenda; Manufacturing, Universal Health Care, Food Security and Housing Affordability. The agenda has been allotted Ksh.450 billion ($4.5 billion).
More breakdowns of the proposals tabled in Parliament by Rotich are as follows:
Treasury has allocated Ksh.88 billion ($880 million) to agencies mandated to fight corruption to help them slay down the dragon and recover loots.
On education, Ksh.1.5 billion ($15 million) has been set aside for primary and secondary infrastructure, Ksh.13.4 billion ($134 million) free primary education programme, Ksh.55.4 ($554 million) free day secondary school, Ksh.3.2 billion ($32 million) for the recruitment of new teachers, tuition and tools support of vocational training Ksh.10.3 billion ($103 million), construction and equipping of technical institutions Ksh.6.8 billion ($68 million), National Hospital Insurance Fund for secondary school students and examinations fee waiver for all class eight and form four candidates each Ksh.4 billion ( $40 million).
Counties will receive Ksh.371 billion ($3.71 billion) while roads construction and rehabilitations has gotten Ksh.180.9 billion ($1.81 billion).
Judiciary has received Ksh.19.4 billion ($194 million), the office of the Auditor General Ksh.5.7 billion ($57 million) and Ksh.7.1 billion ($71 million) goes to criminal investigation services.
ICT received an allocated Ksh.3.2 billion ($32 million) for the Digital Literacy Programme, Ksh.2.9 billion ($29 million) for Government Shared Services, Ksh.3.8 billion ($38 million) for National Optic Fibre Backbone Phase ii expansion and Ksh.1.1 billion ($11 million).
Another Ksh.7.2 billion ($72 million) has been set aside for the on-going construction of Konza Technopolis Compelx and Ksh.5.1 billion ($51 million) to support the Konza Data Centre and Smart City Facilities project.
"Sin tax" has been introduced on goods or services deemed harmful to society. They include alcohol, tobacco, gambling, and pornography. Through sin tax the government is targeting Ksh.37 billion ($370 million) as revenue.
The government has increased excise duty for alcohol and cigarettes by 15 per cent and proposed a 10 per cent excise duty on every amount staked in gambling.
"In order to curtail the negative effects arising from betting activities, I propose to introduce excise duty on betting activities at the rate of ten per cent of the amount staked," said Mr. Rotich.
The big winners are the local car assemblers and manufacturers. Manufacturers' Value Added Tax has been slashed from 6 to 2 per cent while local car assemblers' have been reduced to 10 per cent.
The CS also proposed zero tax on raw timber imports. Rotich said that these changes will enhance growth of local auxiliary industries and enterprises and create employment for the flow.