Gambia:Yankuba claims to be under Constitutional Immunity as he walks out of the hearing room
By Adama Makasuba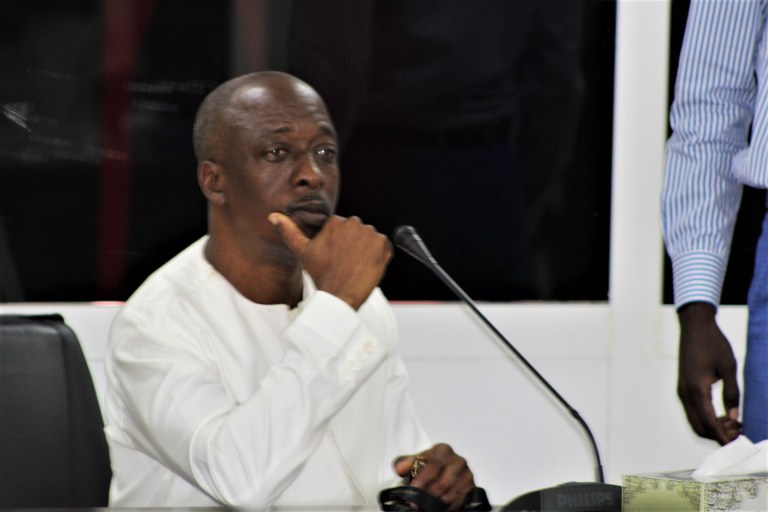 Former top brass of the AFPRC, Yankuba Touray discontinued his testimony claiming he is under 'Constitutional immunity.'
Mr Touray was adversely mentioned by several witnesses walked out of the hearing room amid his testimony.
And on Thursday morning, Touray refused to testify before the Truth Reconciliation and Reparation Commission under oath but finally agreed to testify under oath.
Few minutes into Touray's testimony said "I am not going to testify regarding that… I invoke my Constitutional immunity."
Despite his bitter tone, the lead counsel Essa Mbye Faal warned and cautioned Touray that " I will not enter into legal debate with you as to whether immunity applies…I would remind you that it is an offense under the laws of the Commission—the TRRC Act failing to answer questions of the Commission."
But Touray responded "I do not recognize the legitimacy of this Commission when I have Constitutional immunity."
He  added as he walk out of the hearing room that " I am not going further you may use your legal tools and then we all proceed and see…I am not speaking."
However, Mr Touray was immediately arrested by the members of Police Intervention Unit attached to secure the venue of the hearings and was taken to the Kairaba Police station.
Mr Yankuba Touray was standing trial at the High Court of the land with former speaker of the National Assembly Fatoumatta Jahumpa after they were accused by a witness of the Truth Commission- Alagie Kany. But their case announced to be withdrawn by the Minister of Justice.