Drafting of national security, security sector reform underway in Kanilai
By Adama Makasuba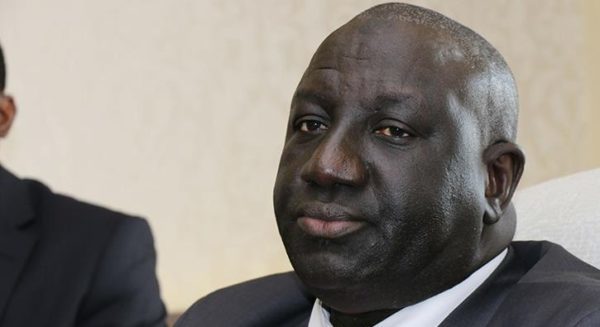 The Gambia government has launched a five day retreat for drafting of the national security and security sector reform.
The five day retreat that commenced on Monday at Sindola hotel in Kanilai aims at stimulating rich discussion among the 20 drafters around the drafting of the document.
Speaking at the opening ceremony, security adviser to the president Momodou Badjie said the retreat would help to intensify the work of the committee.
"It is also envisage that the retreat will provide a conducive environment and equally serve as a platform that will help us to critically examine our national security issue and help in collating views, opinions and ideas in search for appropriate solutions," he said.
He said that the retreat will also help the country's response to the challenges of its national security, adding "the retreat will help us to archive a consensus around the drafting of the document."
Mr. Badjie described the retreat as very important in ensuring a come up with the strategists documents to address the policy issue and find solutions to 'malfunctions and gaps that are noted in the assessment report.'
Also speaking, special adviser to President Barrow, Mai Ahmed Fatty tasked the drafters "to produce robust comprehensive strategists to guide the government and all the national security partners and stakeholders in the interest of our new implementation in the new national security policy."
He described the recently launched of the national security sector policy a commitment and priority of the government to transforming the security sector.
Hon. Fatty said the security policy 'should be a framework' describing how the country shall provide security for the government, nation and citizens.
Representing the ECOWAS President, General Tijani Golau expressed with delight about the retreat, describing the formulation of the documents as timely saying 'as Gambia moves into a new phase of economic growth and societal development following 22-years of authoritarian and repressive rule in the Gambia.'
"This process paved the way and chance to advance first strategists and ideas that will distinguish the Gambia globally throughout its ability to rebuild the security institutions and maximum effect for assurance of peace security in the country," General Tijani said.