Cameroon:AGC Gathers Momentum with Full Gospel Mission Joining the Organizers
By Boris Esono Nwenfor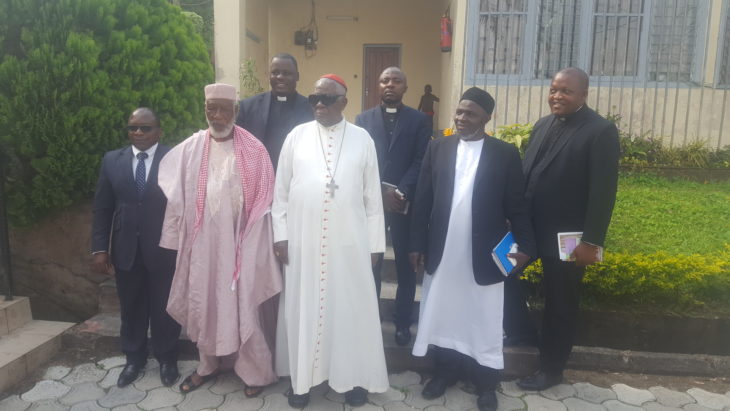 As the search for a meaningful solution of the Cameroon Anglophone crisis heats up, organizers of the Anglophone General Conference, AGC have announced that the Full Gospel Mission has thrown its support behind the conference.  The information was made known in a recent media outing by the the coordinator of the AGC, Elie Smith.
He said "Anglophone General Conference is glad to announce the coming on board of the Full Gospel Mission in Cameroon". "They bring with them a large pool of God loving, peace loving and law abiding Christians and citizens who believe in God and their country. Truth, Justice and Peace," Elie Smith said on his twitter account on Wednesday,
According to media reports, the announcement came just hours after a press outing by organizers of the AGC was suspended. Reporters were informed that a last minute concern accounted for the postponement. It is still unclear whether it was the membership of the Full Gospel Mission which accounted for the mutation, NT reports.
The Full Gospel Mission is therefore the first Pentecostal mission in the country to throw its weight behind AGC. The Cardinal Tumi-led AGC at its inception period featured the Imams of Buea and Bamenda as well as the heads of the Presbyterian, Baptist and Catholic Churches. The membership of the Full Gospel therefore brings to four the number of Christian Missions militating for the AGC.
The importance of the Full Gospel Mission cannot be overemphasized. It has invested heavily in social life including hospitals, schools and other social centres. The Full Gospel Mission is therefore adding its voice to those who want an Anglophone confab to fine-tune nonviolent strategies to end the three year old bloody conflict.
It is still unclear as to when and where the said conference will take place. According to officials, preparations are on-going in that light. "After the meeting of the conveners which is not opened to the public, a new date will be set for the Anglophone General Conference" Elie Smith said while disproving a communiqué purportedly announcing the date of the conference.
He added that: "That communiqué-the one being circulated online should be ignored, until we come out with something authentic. Giving the date of the conveners meeting in Bamenda after which the date and place of the conference to take place will be made known".