Botswana's Ian Khama: Trump encouraging elephant poaching
The outgoing president of Botswana has attacked his US counterpart Donald Trump for "encouraging poaching" by overturning a ban on the import of hunting trophies.
Speaking at an anti-poaching summit in Botswana, two weeks before he steps down, President Ian Khama told the BBC it was not just Mr Trump's attitude towards wildlife he was concerned about, but his "attitude towards the whole planet".
The US government recently made a U-turn on the import of animal heads from Africa – the "trophies" prized by American hunters travelling to the continent.
Mr Khama said that his government had "actually banned hunting" but that Mr Trump's lifting of the trophy ban was "encouraging poaching in this country".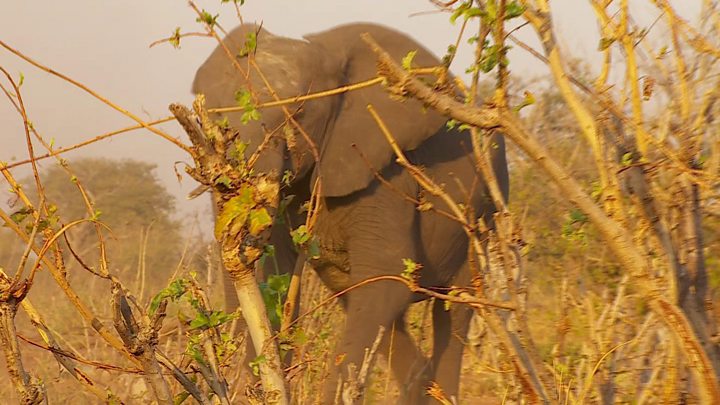 Mr Khama was speaking at the Giant's Club Summit in Kasane, which is discussing efforts to tackle the poaching epidemic which is killing tens of thousands of elephants every year.